Themed Communities
What are Themed Residential Communities?
Valdosta State University provides residential experiences commonly known around the country as Living Learning Communities (LLC), but as we are a part of the Blazer Nation, they are referred to as Themed Residential Communities. Residents in our communities benefit from additional resources, support, and enhanced activities centered around a specific focus in order to elevate their residential experience.  At the center of all of our communities is the belief that learning is an active and dynamic process that occurs both inside and outside the classroom and is a process in which students use several perspectives to learn. On-campus living spaces provide an ideal learning environment as most students spend more collective hours in their living environment than any other location on campus, including the classroom. The Themed Residential Communities available for first-year students are Honors, Biology, Education, Communication Arts, American Sign Language Immersion, ROTC, and Greek Life (for future sorority women going through recruitment their first-year).
About The Communities 
Honors Freshman & Upperclassmen Community
Honors college at VSU includes an exclusive residential and social community with dedicated facilities, smaller classes, scholarship opportunities, and rigorous interactions with faculty mentors. Located in Reade Hall.
American Sign Language Community
This community provides an opportunity for all students who are deaf, hearing, and hard-of-hearing to live together in a community where they can use and practice American Sign Language in a daily living. Located in Hopper Hall. If this is something you'd be interested in, apply here.
Greek Life Freshman Community
This community aims to attract reliable, sisterly, responsible, and dedicated women to not only Greek Life, but also Valdosta State, and to assist in retaining those women through all four years of their undergraduate experience. Located in Georgia Hall.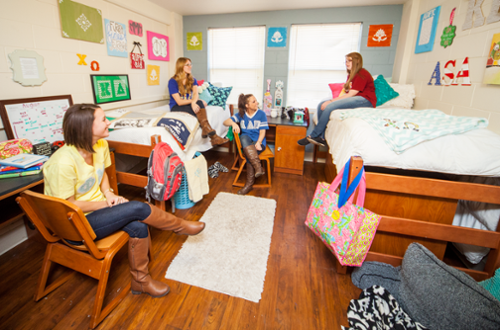 Sophomore Year Navigation Community
SYNC centers around building upon a successful first-year at VSU or correcting what made for a less than successful first-year. The Academic Support Center, Career Opportunities and Housing & Residence Life have put together this community to house students who are wanting to make the most of their 2nd year in college. Located in Hopper Hall.
Wellness Community
This community located in Hopper hall  focuses on helping students develop an understanding of the eight dimension of of hollistic wellness and how to implement these dimension in their day-to-day lives, through teaching coping skills, effective forms of communication, time-management, and cooking skills, among other things.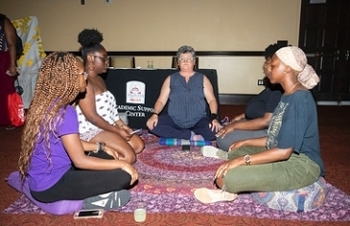 Valdosta Sullivan Scholars Program
This community is an invitation-only scholarship cohort program for teacher education located in Georgia Hall.  This provides students with a debt-free college degree at VSU in teaching. Sullivan Scholars focuses on preparing students who want to teach in rural and or Title I Georgia Schools. 
Air Force (ROTC) Freshman Community
This community prepares ROTC cadets for their life in college and beyond. Focusing on topics likely healthy living and global citizenship, this community will prepare our Air Force cadets for life outside of Valdosta, outside of Georgia and even outside of the country. Located in Patterson Hall.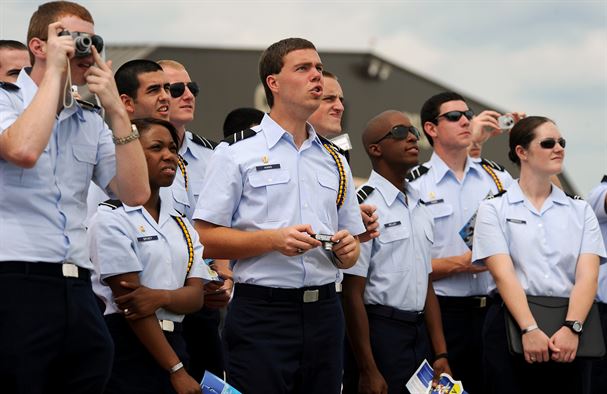 If you have any questions, please contact housing@valdosta.edu.
229.333.7159
Campus Address
Housing & Residence Life Hopper Hall Valdosta, GA 31698