Welcome to the Counseling Center

CLICK BELOW TO VISIT THE NEW VSU WELLNESS HUB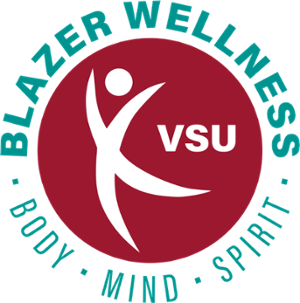 WELCOME TO THE VSU COUNSELING CENTER!
Our office focuses on short-term, solution-focused therapy, in order for our staff to accommodate high demand for counseling services. As a result, we will limit each student to a total of six personal counseling sessions per semester. If a student requires more intensive services to meet their needs, we will assist with connecting the student to community-based providers.
All students are reminded that the Counseling Center maintains 24/7 mental health emergency access. If you are experiencing a mental health emergency, please contact one of the following: 
-Call the Counseling Center (229) 333-5940 at any time: 
Counseling Center staff will be available during regular office hours, 8am-5:30pm M-Th and 8am-3pm Friday. At all other times, phone calls will be automatically forwarded to our Navigator Support Line (833) 910-3365 for emergency services and any other concerns. The Navigator Support Line is available 24/7 to assist VSU students and provide mental health support resources. 
-National Suicide & Crisis Lifeline: call or text 988 
-Georgia Crisis and Access Line (GCAL): call 1-800-715-4225 
-National Suicide Prevention Lifeline (988 replaces this, but number will remain active): call 1-800-273-8255 
-Crisis Text Line, Text HOME to 741741 
-Call 911
The Counseling Center
Student Health Center, 2nd Floor 1500 N. Patterson St. Valdosta, Georgia 31698
Mailing Address
1500 N. Patterson St.
Valdosta, GA 31698
Fax: 229.253.4113

Monday-Thursday, 8:00am-5:30pm

Friday, 8:00am-3:00pm