Welcome
Our mission is to develop practitioners and researchers who are knowledgeable and skilled in improving schools and other learning organizations in our service region and beyond. We offer programs in Curriculum and Instruction at the doctoral level; Educational Leadership at the doctoral, specialist, and master's levels; and Instructional Technology at the specialist and master's levels. We also offer a variety of certification programs and an endorsement in online teaching. A certificate in online teaching is offered for non p-12 professionals. All programs are strongly supported by research courses offered within the department.
Our department office is located on the second floor of Communication Arts and Curriculum Building. If you have further questions, feel free to contact us. Thank you for your interest in the Department of Curriculum, Leadership, and Technology! 
New Degree and Certification Programs Coming Soon (Summer 2016):
Master's in Educational Leadership
Tier 1 Certification
Tier 2 Performance Based Leadership
Follow the buttons on the right to find out about the programs we offer to "take you where you want to go".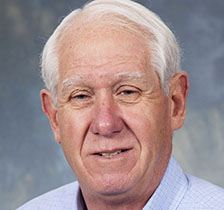 Leon Pate Ph.D.
Department Head     
Melinda Pettway

Departmental Senior Secretary