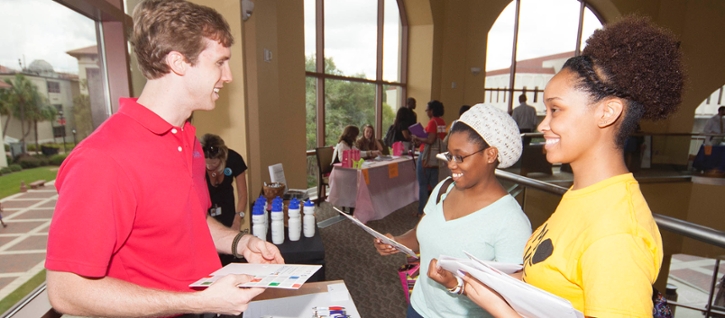 Welcome to the Part-time Jobs Program!
Here you will find information on how to participate in the off campus, part-time jobs program, sponsored by the Career Opportunities office. 
There are opportunities for students from ALL MAJORS for all industries.
Come by the office with your VSU ID to review the job listings.
DISCLAIMER
Fraudulent Job Posting/Scam Job Listings Statement:
The Office of Career Opportunities posts job listings for the convenience of students and alumni. These job listings should not be deemed as a representation by Valdosta State University (VSU) of an employer's fitness or credentials. The University explicitly makes no representations or guarantees about job listings or the accuracy of the information provided by the employer.  The University is not responsible for safety, wages, working conditions, or any other aspect of employment without limitation. It is the responsibility of students and alumni to perform due diligence in researching employers when applying for or accepting employment and to thoroughly research the facts and reputation of each organization to which they are applying. Students and alumni should be prudent and use common sense and caution when applying for or accepting any position.
Please be aware of scams and fraudulent job postings. Scammers have spent decades perfecting their methods, and they often know just what to say to catch your attention. Pay attention to red flags and remember the old saying "If it sounds too good to be true, it probably is."
For your privacy and protection when applying to a job, NEVER give your social security number to a prospective employer, provide credit card or bank account information, or perform any sort of monetary transaction."
All concerns and issues should be brought to our attention via an email to the Office of Career Opportunities at ccjordan@valdosta.edu or call our office at (229) 333-7172.
Career Opportunities
Student Union, 2nd Floor, Room 2218 Valdosta, Georgia 31698
Mailing Address
1500 N. Patterson St.
Valdosta, GA 31698
Fax: 229.259.5515