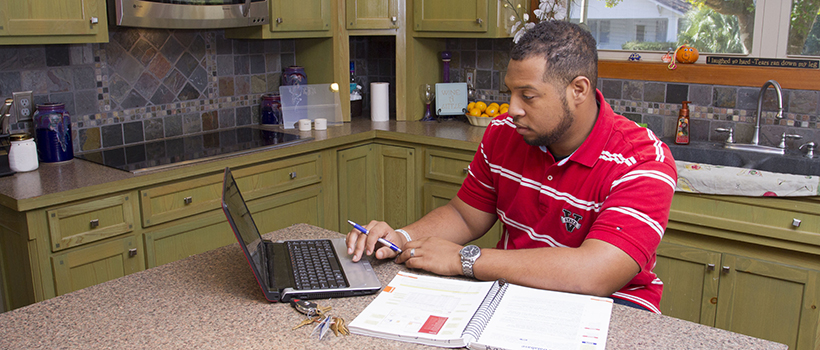 SmartPath Courses
One feature that makes SmartPath Core stand out is that all of our courses are offered every fall and spring term. No student will ever be turned away from a SmartPath Core class because it is full, so with these courses, you can truly plan your schedule the way you want and need.
SmartPath Core classes are offered in Short Sessions which are 8 weeks in length. This means you can customize your schedule to progress at a pace that is comfortable for you.
VSU's SmartPath Core can outline a path from the beginning to the end of your core requirements in 3 or 4 semesters, leading you seamlessly into a VSU online or on-campus degree program. This program map is a term-by-term sample course schedule.
This sample schedule serves as a general guideline to help you build a full schedule each term. Begin customizing the program map to fit your situation by consulting with your advisor about the best path for you.
Biology

English

History

Math

Perspectives

Political Science

Psychology

Sociology

Spanish
Center for eLearning
Undergraduate Admissions
Graduate Admissions
Campus Address
Odum Library
Second Floor - Suite 2621
Mailing Address
1500 N. Patterson St.
Valdosta, GA 31698