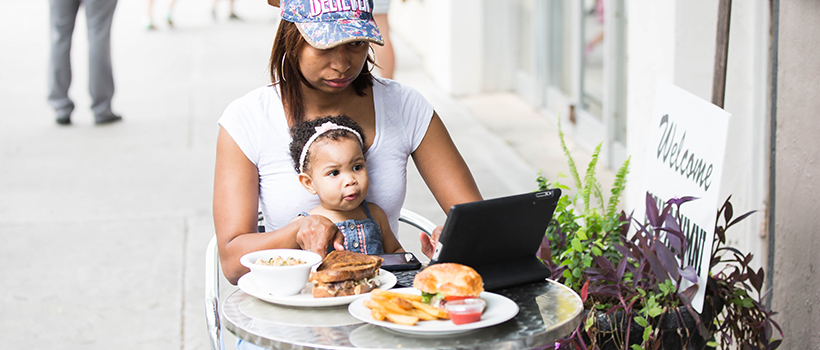 Current Students at Valdosta State
If you're a VSU student looking to take some of your course classes online, SmartPath Core offers you the flexibility and convenience you need. SmartPath Core classes are offered every fall and spring semester, and since no student is turned away because a course is full, SmartPath Core is always available for qualified students. 
What is SmartPath Core?
SmartPath Core is VSU's new innovative online option for students who need to supplement their core or who which to keep taking classes when returning home over the summer. You can choose to create a schedule that includes on-campus and online courses, or if you need to go home for a semester, you have the option of taking only online courses. With SmartPath, you define your needs and we can help you get there.
Benefits of SmartPath Core
A Schedule You Can Depend On
SmartPath Core was developed with you in mind. SmartPath Core courses are NEVER full, so you won't be turned away from a course you need during registration; and every SmartPath course is offered every fall and spring semester.
Affordable
SmartPath Core course materials are chosen with affordability in mind. 
8-week Sessions for Flexibility
SmartPath Core 8-week course sessions are designed for learners who want the flexibility, but need to complete their coursework in a given timeframe. 
Online and On-Campus Accessibility
SmartPath Core gives you the accessibility to your online courses and learning materials at your convenience. SmartPath Core classes are delivered through the VSU BlazeVIEW system.
Who can take SmartPath Core?
SmartPath Core classes are available to any VSU undergraduate student of and age - at any stage in life, who has successfully completed the prerequisites for the course.
Registration for Smart Path Core
SmartPath Core classes can be identified by their unique section code and by a note stating "This is a SmartPath Core course" inside Banner. The section codes will also help identify whether the course is being offered in the first 8 weeks (Short Session I) or the second 8 weeks (Short Session II) Smart Path Core section codes:
P01-P59: Short Session 1 (first 8 weeks)
P60 and up: Short Session 2 (second 8 weeks)
For example: Short Session 1: ENGL 1101 P03 (first 8-weeks); Short Session 2: MATH 1111 P62 (second 8 weeks).
Get Started
Ready to start your journey with SmartPath Core, contact your academic advisor to see if this option is right for you.
For general information about SmartPath Core contact the Office of Extended Learning.
Phone: 229.245.6490 | Email: smartpath@valdosta.edu |Website: VSU SmartPath Core
Center for eLearning
Undergraduate Admissions
Graduate Admissions
Campus Address
Odum Library
Second Floor - Suite 2621
Mailing Address
1500 N. Patterson St.
Valdosta, GA 31698