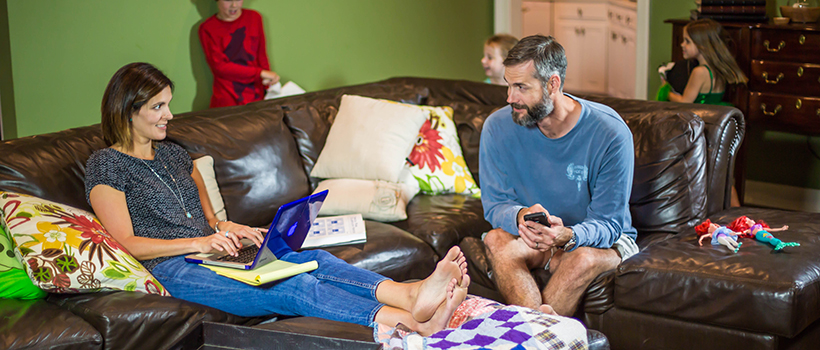 Adult Learners at Valdosta State
Congratulations on taking the first step toward college or returning after several years of being out of the classroom. For many adult learners making this decision can be an overwhelming, yet rewarding experience.
We understand the challenges you face in juggling multiple life roles (work, family, and school) and are committed to helping you find effective strategies to be successful. Going back to school doesn't have to be daunting journey. 
SmartPath Core looks to meet your academic and student needs through simplifying your enrollment process through directed online courses to accommodate your busy work and personal schedule. There's a path tailored specifically with you in mind! 
SmartPath Core & the Adult Learner
SmartPath Core is ideal for the Adult Learner because it eliminates the uncertainty of selecting your courses and empowers you to complete your academic core curriculum effectively and successfully.  
Online Environment
SmartPath Core's online environment provides the accessibility to your online courses and learning materials at your convenience. No longer will you struggle with fitting school into your schedule.
8-week Short Sessions
SmartPath Core 8-week course sessions are designed for learners who want the flexibility of a self-paced course, but need to complete their coursework in a given timeframe.
Affordable Textbooks
SmartPath Core course materials are chosen with affordability in mind. We seek to provide quality course materials without piercing the pocket.
Student Progression and Success
SmartPath Core courses are developed with success in mind. Courses are developed, endorsed and taught by leading VSU faculty, who provide high-quality courses. 
Get Started
If you are interested in participating in the SmartPath Core program, contact your academic advisor or:
For more information, contact the Office of Extended Learning
Phone: 229.245.6490 | Email: smartpath@valdosta.edu | Website: VSU SmartPath Core
For questions regarding admissions or to begin the admissions process, contact the VSU Admissions Office:
Phone: 229.333.5791 | Email: admissions@valdosta.edu | Website: VSU Undergraduate Admissions
Center for eLearning
Undergraduate Admissions
Graduate Admissions
Campus Address
Odum Library
Second Floor - Suite 2621
Mailing Address
1500 N. Patterson St.
Valdosta, GA 31698