CampDISCOVERY - World of Dance

Human Resources - PHR Exam Prep

CampDISCOVERY - Rec Warriors in the pool

A Soldier's Story - Learning in Retirement
Professional and Community Education
THEBridge Spring 2020 is available NOW!
Click through our flip book catalog to see what we've got in store for the coming semester.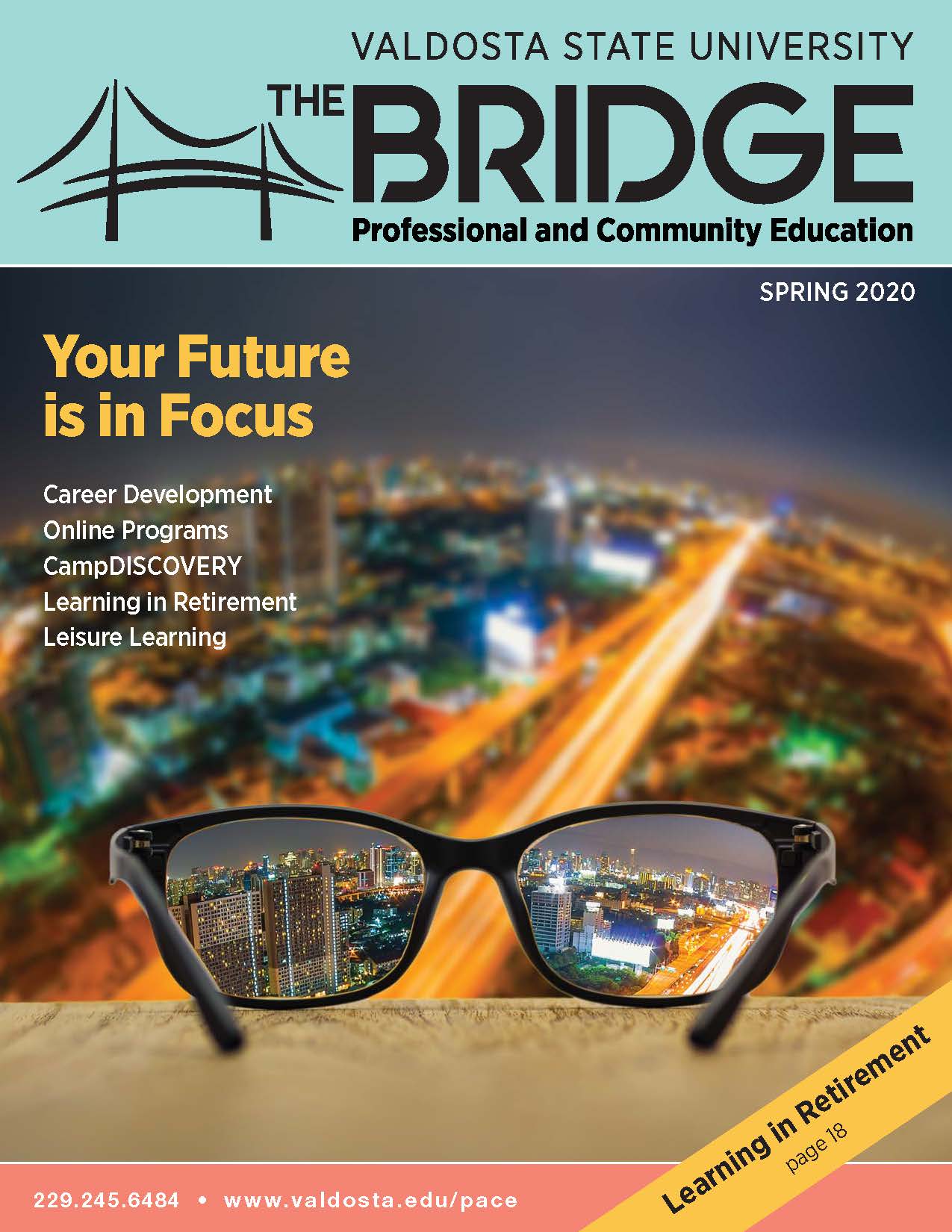 Call us at 229-245-6484 to get on our mailing list.
Print pages from this standard pdf of THEBRIDGE.
NEW! Train-the-Trainer Workshop
This one-day workshop prepares individuals in your organization to be effective trainers for your employees in topics such as team-building, leadership, diversity and inclusion.
Tues, Mar 24     9 am - 4 pm (lunch included)     $189     Register today!
Food Safety Manager Certification Class & Exam
Mon, Feb 24    9 am - 6:30 pm    Register now!
ServSafe Manager textbook, practice tests, and exam included.
Help a child attend CampDISCOVERY!
Donate to our CampDISCOVERY Scholarship Fund to help support children who could not otherwise attend CampDISCOVERY in 2020. You can donate funds for a whole camp or any amount you choose.
You can now donate online to Learning in Retirement!
A tax deductible contribution of $75 will provide a scholarship for an individual who would like to participate but cannot afford a  membership. Donations of any other amount are welcome as well, and will be used to support our programming and special events.
Preparation for PHR/SPHR Certification ONLINE
ONLINE   Feb 17 - May 15    Register now to guarantee your seat.
Campus Address
Professional and Community Education
903 N Patterson Street
Valdosta GA 31698
Mailing Address
1500 N. Patterson St.
Valdosta, GA 31698

Monday - Thursday: 
8 AM - 5:30 PM
Friday: 
8 AM - 3 PM