PSST 2021
The Press Release announcing a limited 'studio audience' for the performances can be found at PSST Announces Live Studio Audience.

The Press Release announcing the season can be found at VSU Announces PSST 2021 Season.
Performance Dates:
June 16 - 18, 2021 at 7:30 PM
Saturday, June 19, 2021 at 2:00 PM
June 21-25, 2021 at 7:30 PM
(Monday, June 21st's performance will be interpreted in American Sign Language on our streaming platform only.
Saturday, June 26, 2021 at 2:00 PM
Written & Created by Roger Bean
Vocal and Musical Arrangements by Michael Borth


The Marvelous Wonderettes: Dream On was originally produced by Stages Repertory Theatre
(Kenn McLaughlin, Artistic Director, Mark Folkes, Managing Director) in Houston, TX
Sponsored in part by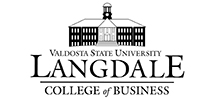 MBA in Healthcare Administration
and Beta Gamma Sigma
Presented by special arrangement with Stage Rights (www.stagerights.com)
Streaming on showtix4u.com.
THE MARVELOUS WONDERETTES: DREAM ON is the fourth show in the Wonderettes Series. PSST! performed the first show in the series, THE MARVELOUS WONDERETTES in 2013, and it was a huge hit with audiences of all ages."
About this production:
It's 1969 and The Marvelous Wonderettes are back at Springfield High (Go Chipmunks!) to throw a retirement party for their favorite homeroom teacher.  As the girls sing their way through the greatest girl-group hits of the '60s and bid Ms. McPherson a fond farewell, one of the Wonderettes reveals she'll also be saying goodbye to search for success and happiness on her own.  Act II find the girls back together as the class of 1958 celebrates their 20-year reunion.  The classic pop and rock hits of the 70's provide the perfect sound track for these old friends to catch up on the places life has led them, all performed with their own marvelous spin!
adapted from stagerights.com
To purchase live-stream access please visit showtix4u.com
Campus Address
Fine Arts Building
204 W. Brookwood Dr.
Valdosta, GA 31698
Mailing Address
1500 N. Patterson St.
Valdosta, GA 31698

Box Office Hours

Tuesday-Saturday 
10:00 am - 5:00 pm

Sunday
10:00 am - 1:00 pm