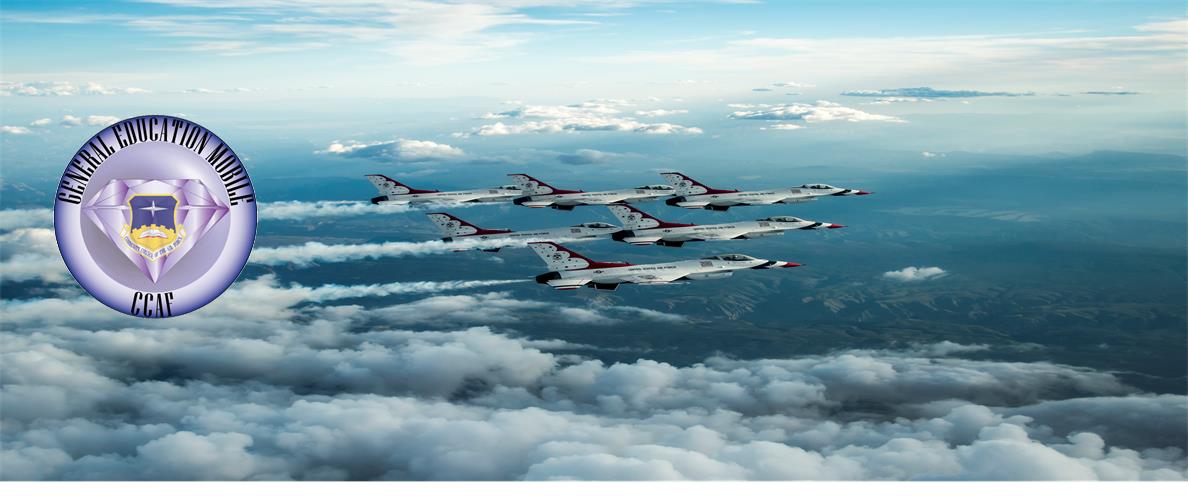 Air Force Program (GEM)
Welcome to Valdosta State University! We are excited you're considering us as your GEM school.  Your educational goals are important to us and we're here to help you achieve them through General Education Mobile (GEM).
 
GEM is a partnership between the Community College of the Air Force (CCAF) and Valdosta State University (VSU).  VSU is proud of its longtime affiliation with the United States Air Force and honored to be one of its partners.  Through this program, airmen have access to general education courses taught on two different platforms. The first platform is SmartPath Core, a distance learning platform hosted in BlazeView. These courses are taught from VSU by VSU professors. The second is eCore (Electronic Core Curriculum), also an online delivery platform where courses are being taught by instructors from SACS accredited institutions within the state of Georgia. Both SmartPath Core and eCore® meet the CCAF Associate in Applied Science (AAS) degree requirements. Courses are at the freshman and sophomore levels and they allow 15 semester hours of general education courses to be completed for the CCAF degree. It is these courses that provide foundational knowledge in the five general education disciplines for the CCAF degree: oral communication, written communication, mathematics, social science, and humanities.  GEM enables students to sign up for their general education requirements in a single block of courses from the same college, providing greater educational continuity and faster completion of an airman's associate degree.  Credits will transfer and apply toward the CCAF degree.  The GEM program also provides airmen flexibility... regardless of a temporary duty assignment or deployment, airmen can continue their education without interruption. 
The Air Force Portal serves as the central online location for the program. From there, airmen are able to browse course offerings, register for courses and order transcripts. 
Why Choose VSU?
We are a "Military Friendly" school.
Ranked one of the Best Online Schools in Georgia for 2015-2016, according to Accredited Schools Online.
Low-cost tuition per semester hour.  SmartPath Core - $250; eCore $159
Application fee waived for active duty military.
Fees waived for active duty military.
Two-course scheduling options available: It's up to you to decide which option works better for you.

Full Session (16 weeks) eCore Only.   This option may work better for you if feel a course may be challenging and you may need additional instruction time.
8-week sessions (A & B Sessions). eCore and SmartPath Core. 

Many courses provide access to free textbooks at no cost to the student.
Free unlimited access to an online tutoring service.
If you choose to pursue a bachelors degree, you can complete the first two years of general education courses totally online.
51+ credit hours of your CCAF credits can be used towards our Pathways degree programs. With this program, the possibility exists for you to earn your degree in two years or less.
Today is a good day to say

YES

to completing your CCAF degree... we're here to help. So, let's get started!!
229.247.3258
Campus Address
VSU Center 
Adult and Military Programs (AMP)
3010 Robinson Road
Building 328, Room 107 
Moody AFB, GA 31699
Mailing Address
1500 N. Patterson St.
Valdosta, GA 31698

Monday-Thursday
8:00 a.m. - 5:30 p.m.
Friday
8:00 a.m.-3:00 p.m.