Register for GEM Courses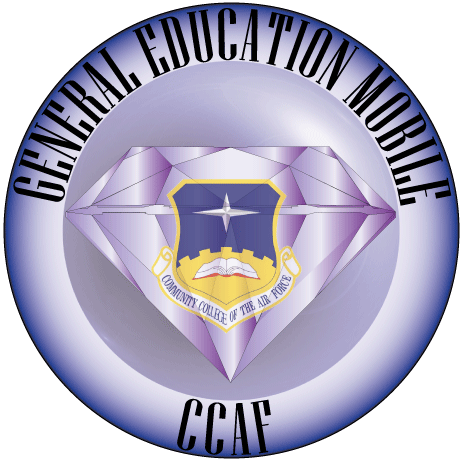 Below are some basic steps to completing the application and registration process.  

Step 1 - Log into AF Portal to View GEM schools and Approved Courses
Log into the Air Force Portal and select Air Force Virtual Education Center (AFVEC).
Select "GEM Program" at the bottom left to search for approved GEM schools.
Find VSU, a list of all preapproved online courses are available for you to view.
Click on course titles to view course information.
Step 2 - Decision to Attend VSU 
You've decided to make VSU your GEM institution.  Your first step is to get admitted to the University as a Transient student.  
 Step 3 - VSU Admission, and Registration
Required Admissions Documents (3): To get admitted to the University you must do the following:
Admissions Application (Online Application). Follow instructions on the page and complete online application.
Upload all of the forms below during the application process:

CCAF GEM Transient Permission Form (Upload this form during the application process)
Application Fee Waiver (Upload this form during the application process): Waives the $40 application fee for active duty or veterans.
Medical Form: On the first page, at the bottom in "Request for Exemption" sign your signature denoting that you are ONLY enrolling in distance learning courses.
Proof of Lawful Presence Document -  (Provide one of these documents as proof that you are a US or Georgia citizen. 
Military In-State Tuition Waiver: Active duty military personnel who reside or are stationed in Georgia can utilize this waiver if you meet certain criteria. See top of the form for a list of criteria.
Confirmation of Review of Military Identification: Please contact the VSU Center, BEFORE YOU COMPLETE THE ONLINE APPLICATION, to obtain this form as it has to be signed off by this office or by the AMP office.
You will know that you have been admitted to the University when you receive an acceptance letter from the VSU Admissions office. In that letter, you will be given a student number, email address, and instructions on how to register for your course(s). It is important that you contact the VSU Center or VSU Admissions immediately to let us know that you have been accepted as a GEM transient student and request that your flag be lifted so you can register for your course(s).  You won't be able to register if your flag is not lifted.  Once your flag has been lifted you can register through the Banner Registration system.  See student help for detailed instructions on how to register for your course.
Step 4 - Create CCAF Goal  and Apply for and Submit Tuition Assistance Authorization
The first step before you can apply and submit your tuition assistance authorization is to first create your CCAF goal.  Access AFVEC and click on "Education Goals" to create your "CCAF Goal".  If you need assistance, see the instructions in the "AFVEC Resources" section or your local base education office can provide assistance.  

Now that your CCAF Goal has been created you can apply for Air Force tuition assistance in the AFVEC portal. When preparing your TA authorization, keep in mind the TA rules.  Your TA Authorization CAN be submitted 45 days before the first day of class and MUST be submitted no later than 7 days prior to the first day of class to keep from being denied. If you are a first-time TA user you are required to attend a TA Briefing before your first TA is submitted. Contact your Education and Training Flight for dates and times.  Once your TA has been approved email a copy to the VSU Center or email Jordan Thompson at jordroberts@valdosta.edu. Jordan is the POC for processing all Mil TA Forms for VSU.  
Instructions for TA Submission for VSU

229.247.3258
Campus Address
VSU Center 
Adult and Military Programs (AMP)
3010 Robinson Road
Building 328, Room 107 
Moody AFB, GA 31699
Mailing Address
1500 N. Patterson St.
Valdosta, GA 31698

Monday-Thursday
8:00 a.m. - 5:30 p.m.
Friday
8:00 a.m.-3:00 p.m.