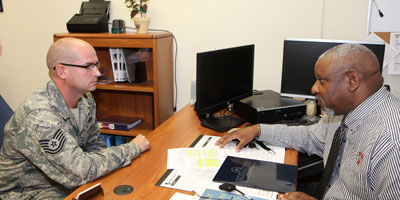 Registration
Registration Dates
What is my classification?  Advancing from classification to classification (from freshman thru senior) is based on hours earned.   Your current schedule does not count as earned hours.  Your classification is based on your previous semester.  You are grouped in classification groups and will then be assigned a registration time ticket at that time.
Important Information
Every student must be advised and have their advising flag lifted to be eligible to register. If you have not consulted with your advisor, PLEASE plan to as soon as possible. If you do not know who your advisor is, contact the department of your major. If you are an Undecided major, a student with 0-30 credit hours completed, please contact the advising center of your major: Appointments are required for most advising sessions, so please do this as soon as possible.  You will not be allowed to register until your advising flag is lifted.
Advising Centers:
If you have any "holds" on your academic record, you will also be blocked from registering.   Please clear any holds that you have before registration begins.  DO NOT wait until the day before or the day of class to take care of this.  If you do, you may be among many students who are frustrated at 7 am when they discover they cannot register because the hold was not cleared.  Be Ready!
Banner provides a way for you to review your Registration status.  To do so, log into Banner and select "Student & Financial Aid", then select "Registration", and finally select "Check Your Registration Status".  If you are ready for registration, you should see information similar to the following:

 You have no Holds which prevent registration. 
 Your Academic Standing is Good Standing which permits registration. 
 Your Student Status permits registration. 
 You have been advised.
If you have any questions please contact the Registrar's Office at registrar@valdosta.edu or at 229-333-5727.
Moody Course Schedules

   Master of Public Administration - Public Sector Human Resources
        Summer 2019
        Fall 2019
      Summer 2019
      Fall 2019
eCore/SmartPath Core
229.247.3258
Campus Address
VSU Center 
Adult and Military Programs (AMP)
3010 Robinson Road
Building 328, Room 107 
Moody AFB, GA 31699
Mailing Address
1500 N. Patterson St.
Valdosta, GA 31698

Monday-Thursday
8:00 a.m. - 5:30 p.m.
Friday
8:00 a.m.-3:00 p.m.