2002 - 2008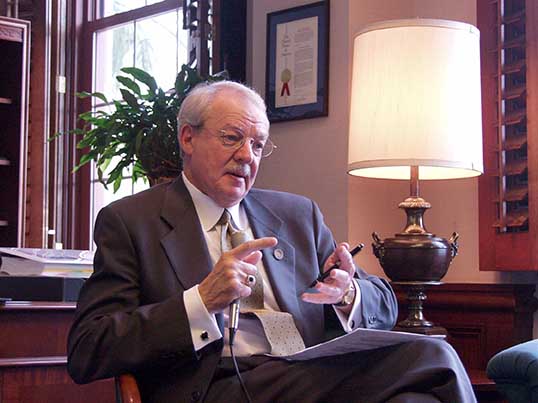 Dr. Ronald M. Zaccari is the seventh president of Valdosta State University.  He was appointed by the Board of Regents in January 2002 and served until June 2008.  Dr. Zaccari was born in Butler, Pennsylvania on August 29, 1937.  He received a B.S. from the State University, Slippery Rock, Pennsylvania in 1963; a M.Ed. from University of Pittsburgh in 1967; and a Ed.D. from Pennsylvania State University in 1973.  He married Nancy Sanford on February 24, 1964 and they have two sons.
Dr. Zaccari had a background in administration as well as teaching.  Before he became VSU's President, he held various faculty positions at Edinboro State College and University of Colorado.  He spent 19 years (1977-1997) at Southeastern Louisiana University, Hammond, Louisiana, as professor of art and in various administrative positions, including Dean of the College of Education and Provost and Vice President for Academic Affairs.  Dr. Zaccari served as President of West Liberty State College, West Virginia, from 1996 to 2001. 
Under his leadership, Valdosta State University updated its 10-year Master Plan which proposed major changes in academic programs, enrollment increases, facility planning, partnerships, and increasing on-campus housing.
During his tenure, VSU enrollment increased almost 14 percent – from 9,900 students in 2002 to 11,279 students in fall 2007. Additionally, the university received numerous state and national awards including five Best Practice Awards from the University System of Georgia; two Best Practice Awards from the American Association of Colleges for Teacher Education (AACTE); and the American Association of State Colleges and Universities (AASCU) Christa McAuliffe Award in 2004.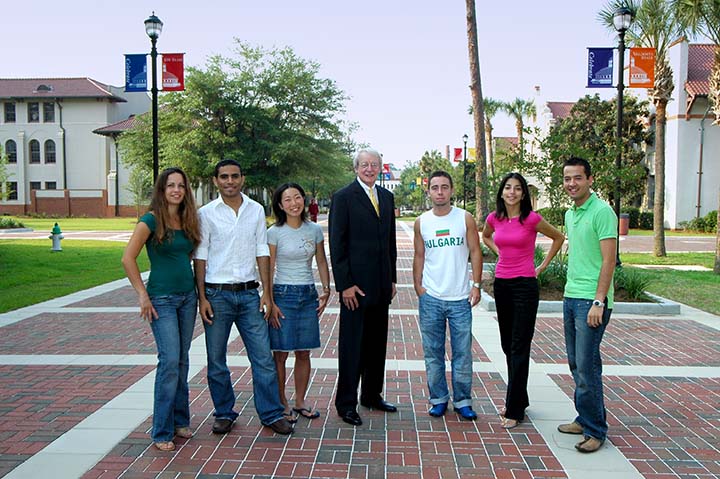 In March 2007, President Zaccari  received the Governor's Award for Historic Preservation Stewardship, presented by the Georgia Department of Natural Resources in recognition of his significant leadership and achievement in historic preservation as it relates to state-owned or administered properties or projects. His planning completely changed the look and feel of campus, from the construction of four new dormitories and two parking decks, and the planning of such student service spaces as the Student Union, the Farber Health Center, and the pedestrian mall.
Dr. Zaccari is a practicing artist who continues to produce works of art and participates in numerous exhibitions.  He often uses the theme of the human figure and birds, referencing hope, man's aspirations, and the link between man and nature. Since his retirement, Dr. Zaccari and his wife Nancy reside in Valdosta.
Archives & Special Collections
William H. Mobley IV Reading Room 
Odum Library
1500 N. Patterson St.
Valdosta, Ga. 31698
Mailing Address
1500 N. Patterson St.
Valdosta, GA 31698
Phone
Archivist

Monday - Thursday

9:00am-5pm

Friday

9:00am-3pm