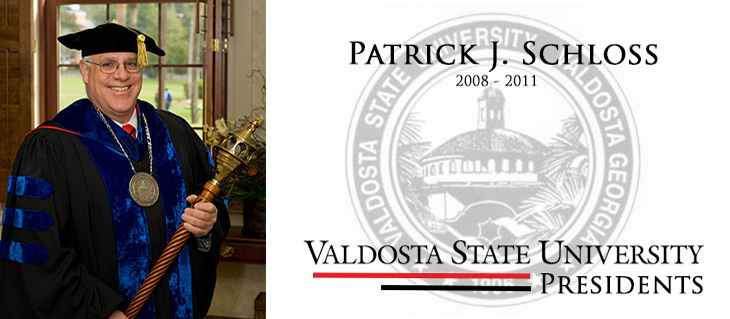 Patrick J. Schloss
2008-2011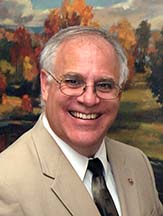 Dr. Patrick J. Schloss, served as Valdosta State University's eighth president from August 2008-April 2011.
His core academic values shaped the focus of his presidency — and he was particularly attentive to budgetary processes that enhanced the fiscal responsibility of those closest to the university's mission.  He was a strong advocate for shared governance, directing his attention to policy formation processes that benefited from the voice of all campus constituents.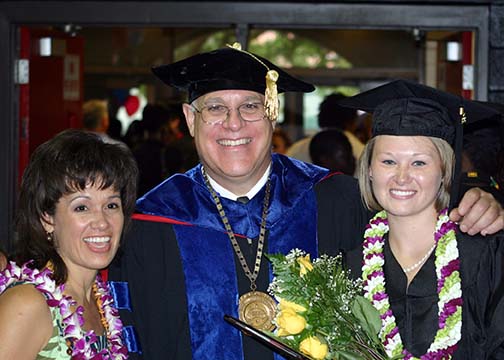 Dr. Schloss's focus was student centered, and he invested substantial energy in cultivating student-life opportunities. He was deeply committed to establishing and maintaining strong relationships between the university, its alumni, and community partners. 
Dr. Schloss has been a frequent contributor to professional literature and a widely recognized scholar, focusing on the adjustment of persons with disabilities to adult life. He has written more than a hundred articles in peer reviewed journals and more than 15 books.
He left the presidency in 2011 to assume a position at the University System of Georgia working with improving overall retention and graduation rates.
---
Phone
Archivist
Campus Address
William H. Mobley IV Reading Room 
Odum Library
1500 N. Patterson St.
Valdosta, Ga. 31698
Mailing Address
1500 N. Patterson St.
Valdosta, GA 31698

Monday - Thursday

9:00am-5pm

Friday

9:00am-3pm

The Odum Library is a Federal Depository Library.