1935-1948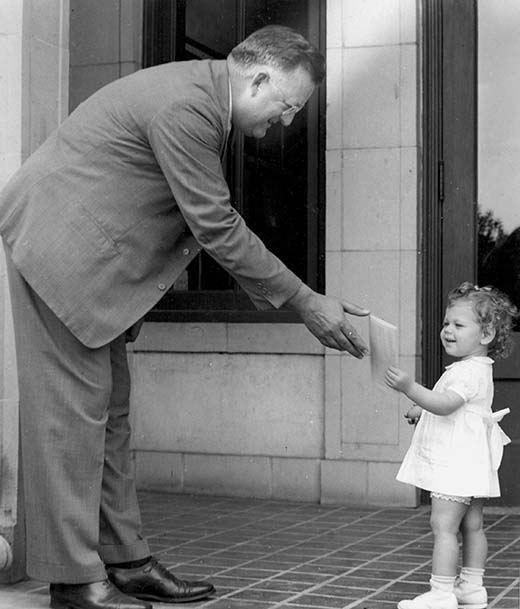 Dr. Frank Robertson Reade was the third president of Georgia State Womans College. He was appointed by the Board of Regents as interim president in May 1934, due to Dr. Pound's illness. After Dr. Pound's death in 1935, Dr. Reade was appointed president and served for a total of 14 years (1934-1948). Dr. Reade was born in Abingdon Virginia, in 1895. He graduated from Episcopal High School in Alexandria, Virginia in 1914 and taught there for two years. In 1916, he entered the University of Virginia. Dr. Reade took a sabbatical from college to serve in France during World War I. When he returned, he graduated with an English degree from the University of Virginia in 1920. Reade received his M.A. in English in June 1921 and completed requirements for a doctorate degree in 1926. He returned to teach at Episcopal High School for one year in 1922, and then taught English at the Georgia School of Technology from 1923 until his appointment at GSWC. He married Jean Cunningham in 1922; the couple had no children.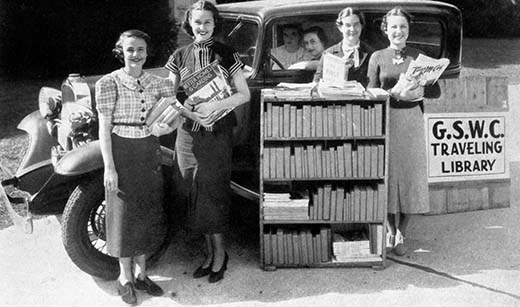 Dr. Reade worked very hard to continue the advancement of GSWC, including improving the facilities, curriculum, and activities. Physical improvements to the college include paving the campus roads and the construction of Senior Hall dormitory, the swimming pool and bath house, the Student Activities Log Cabin, and the library. Dr. Reade strenuously pursued financial support outside the usual University System avenues; all of these projects, with the exception of roads, were partially funded with WPA funds. Under Dr. Reade courses in secretarial science and home economics were added, and existing departments met requirements to offer a B.S. degree in addition to an A.B. degree.
Dr. Reade's tenure as president came to an end in April 1948, when he requested a leave of absence from the Board of Regents due to ill health. He expected to be gone only one year; however, his health did not improve and he retired in 1949. Dr. Reade died on April 10, 1957, one week after suffering an "attack," presumably a heart attack or stroke. He is buried in Valdosta's Riverview Memorial Cemetery. Dr. Thaxton succeeded Dr. Reade as the fourth president of GSWC.
---
Reade's papers invite leisurely perusal to appreciate his humor and erudition.  His papers are expansive, covering topics from his family and genealogy to administrative correspondence to correspondence with and photographs of the famous men and women of his day.  The collection includes books, journals, correspondence, reports, scrapbooks, drawings, photographs, and realia.  The correspondence ranges from a manuscript of a Civil War era diary by Frank Smith Robertson (1841-1926), Reade's relative and an aide to J.E.B. Stuart to 1989, with the settlement of Jean Cunningham Reade's estate.  The bulk of the materials run from 1934-1948, during the time Reade was president of Georgia State Woman's College. [See Old Finding Aid]
A book compiled by Frank Reade in 1956. It includes writings about his family and memories from his youth. The Civil War exploits of his grandfather Francis Smith Robertson, who served on JEB Stuart's staff are covered extensively.
Archives & Special Collections
William H. Mobley IV Reading Room 
Odum Library
1500 N. Patterson St.
Valdosta, Ga. 31698
Mailing Address
1500 N. Patterson St.
Valdosta, GA 31698
Phone
Archivist

Monday - Thursday

9:00am-5pm

Friday

9:00am-3pm
Connect with Us