1933-1934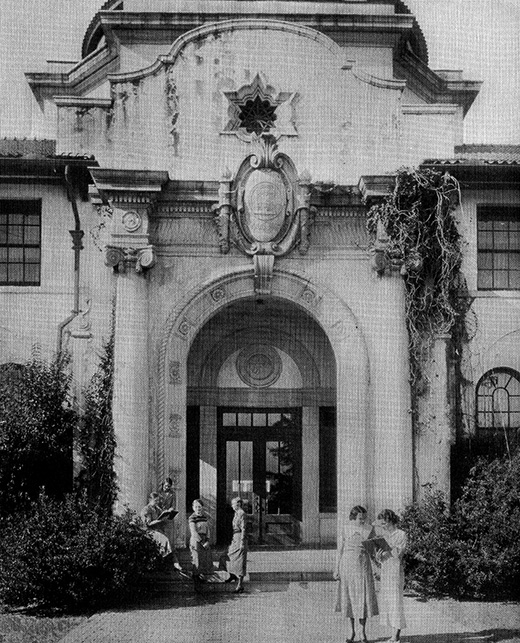 Dr. Jere (pronounced "Jerry") Madison Pound was the second president of Georgia State Womans College. He was appointed in July 1933 by the Board of Regents of the University System of Georgia, and served only until May 1934, due to illness.  Dr. Pound was born in Liberty Hill, Georgia, in 1864.  He received an A.B. from the University of Georgia in 1884 and an honorary LL.D. from the University of Georgia in 1915.  He married Ada Murphey in 1890, and they had five sons:  Murphey, Jere Madison Jr. (d. 1910 at age 14), Edwin Aldine, Merritt Bloodworth and William Stokely; and three daughters: Willie Greene, Ida, and Lucy Floyd.

Dr. Pound had an extensive career as a Georgia educator and administrator, beginning as a teacher at the Boys High School in Atlanta (1884-85).  He was the principal of the Fort Valley (Ga.) Institute (1885-87), then president of the Gordon Institute in Barnesville (1887-96 and 1897-1901). During 1896-97, he was the director of the Normal Department at Georgia Normal and Industrial College in Milledgeville.  He was the superintendent of the Macon and Bibb County public schools (1901-04), and was briefly the superintendent of the East Florida Seminary (1904-05).  Pound then returned to his former job as director of the Normal Department at Georgia Normal and Industrial College (1905-08).  He was the Georgia State Superintendent of Schools (1908-10), and during this same time, was also the president of the Gordon Institute until 1912.  Dr. Pound was then elected president of the State Normal School in Athens, later named Georgia State Teachers' College, and held that position for 21 years (1912-33) until his reassignment as president of  GSWC in July 1933.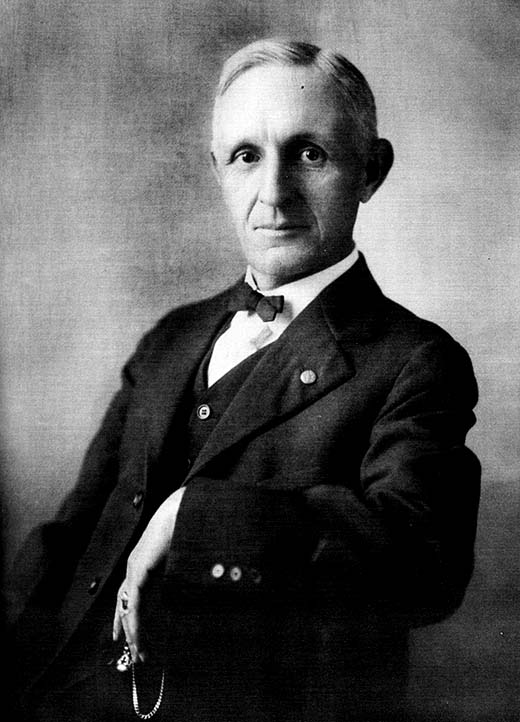 Pound came to GSWC during a rough period in the school's history.  However, he did not let lingering attitudes affect his plans to further the College.  After visiting Pound and touring the campus in December 1933, the visiting committee of the Board of Regents made the following report: "All the clouds are swept away and the local people are in full accord with Dr. Pound's management."  Pound had the Regents' full support:  "Your committee voices the hope that President Pound will remain at the helm of Georgia State Womans College for many years."  Sadly, this was not to be. Although he had goals to continue the development of the College, Pound struggled with an unknown illness, and had to work College business around surgery, recuperation and doctor's visits. Nevertheless, during his short tenure, he aggressively pursued and laid the groundwork for major projects, including building a dining hall and auditorium, paving campus roads, and adding a home economics course to the curriculum.  The dining hall and auditorium projects were approved by President Franklin D. Roosevelt to be done with federal public works funds. Pound worked with University System Chancellor Philip Weltner on having the state pave campus roads.  Pound also worked closely with Weltner and other University System presidents to standardize routine processes, such as registration, and to establish specific curricula within System schools.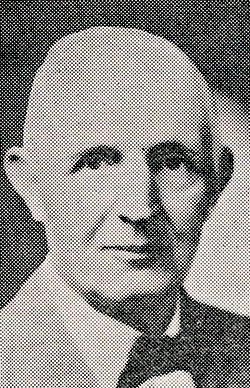 Pound endured at least two surgeries during his presidency, and neither seemed to positively affect his condition. In April 1934, he wrote Chancellor Weltner and it gave him "more pain than any I have ever written before in my life" to ask for a two-month leave of absence (May-June).  Frank Robertson Reade was brought in to substitute for Pound during this time. However, Pound's health declined rapidly, and he returned to his home in Athens, where he died on February 8, 1935.
---
The annual report to the Chancellor of the University System of Georgia for 1933-1934. Topics include extra-curricular activities, budgeting, enrollment, disciplinary actions, and improvements on campus.
Archives & Special Collections
William H. Mobley IV Reading Room 
Odum Library
1500 N. Patterson St.
Valdosta, Ga. 31698
Mailing Address
1500 N. Patterson St.
Valdosta, GA 31698
Phone
Archivist

Monday - Thursday

9:00am-5pm

Friday

9:00am-3pm