Meet the College of Arts Advising Team!

3200 Converse Hall Phone: 229-245-4378 Email: coaadvising@valdosta.edu

Create at Valdosta State University

VSU Art & Design students engage in a diverse studio experience through out each degree program.
Art & Design News
Under the guidance of University System of Georgia, Valdosta State University has made many changes to our current methods of operation in response to the COVID-19 health concerns and prevention measures. Many campus operations have been modified, emphasizing reduced public access hours and remote working assignments. Please note that the safety and health of our students, faculty, staff, and our patrons is paramount at this time. Please refer to this page on the VSU web site for updates and campus developments.  Thank You
---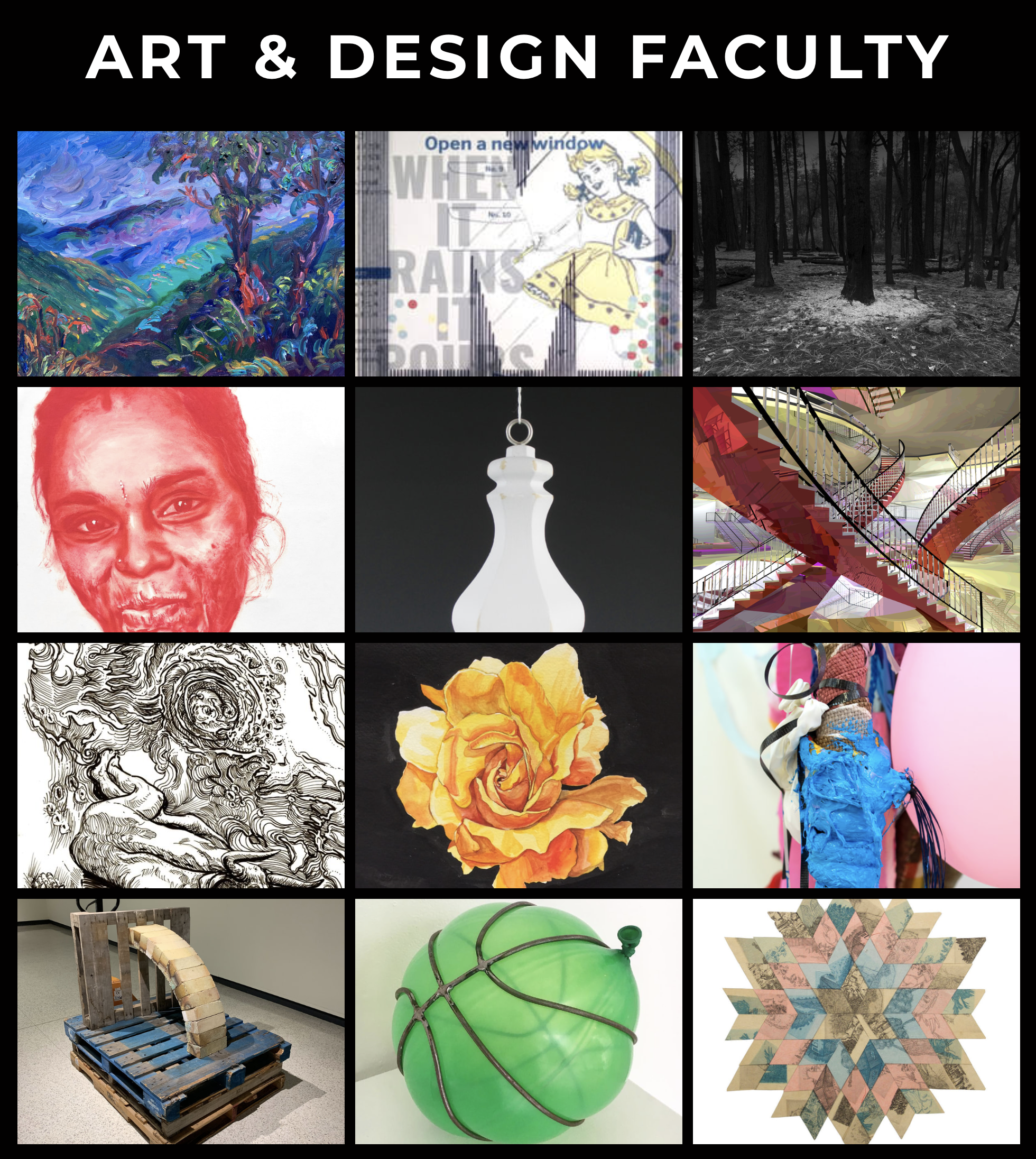 VSU DEPARTMENT OF ART & DESIGN FACULTY:
2020 VIRTUAL FACULTY EXHIBITION
The Valdosta State University Dedo Maranville Fine Arts Gallery invites the community to explore Art & Design Faculty Exhibition 2020 at www.vsugallery.org/faculty.
Julie Bowland, gallery director, says the virtual multi-media show features...read more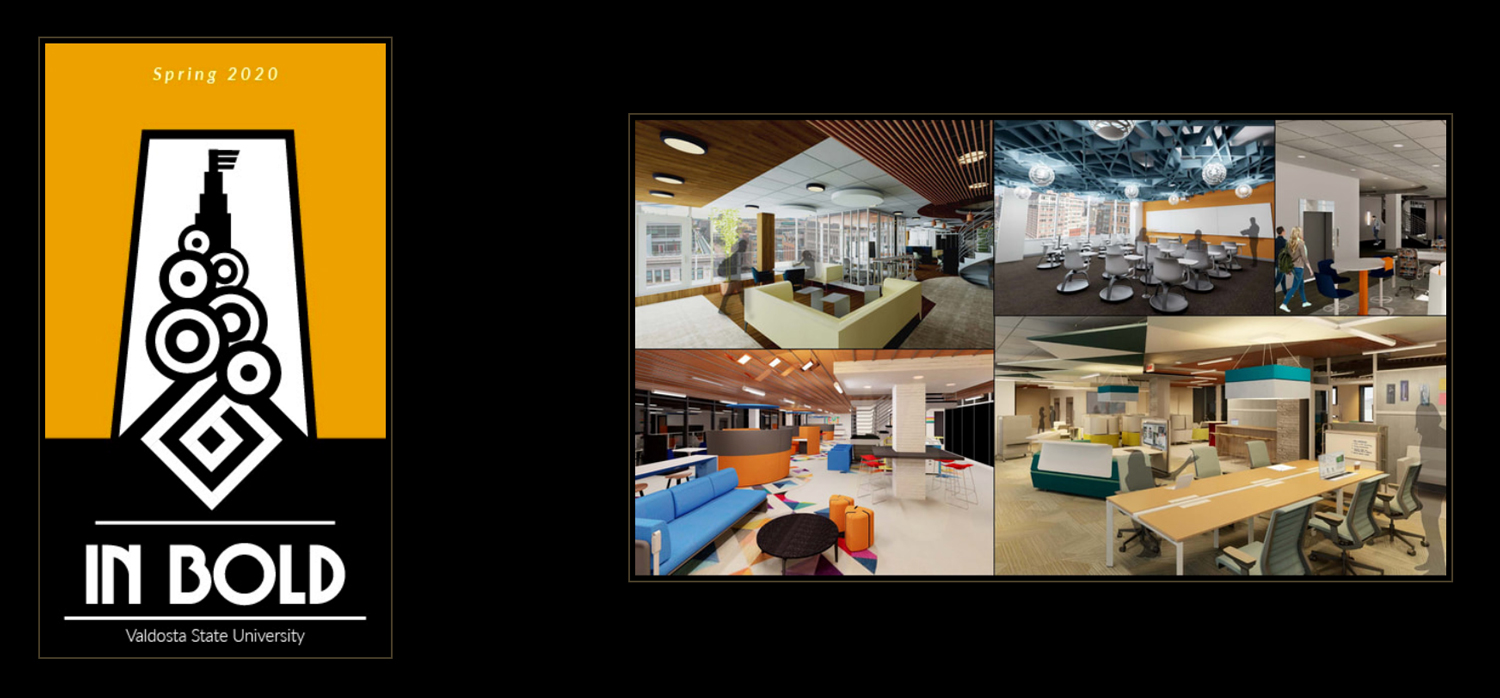 VSU College of the Arts BFA ID, BFA & BA Studio:
2020 VIRTUAL EXHIBITION
"Every member of our senior class seeks to convey the truth of our life experiences within our art. We use radical, social and political ideas in our work, directly engaging with our audience to promote conversation and understanding.Creativity is essential to our personal growth and the expression of our individual truths, and design is our vehicle to engage the public, to educate and inform. Every one of us are unapologetically ourselves, and this show is documentation of our lives and our art in-progress; ​Presented to you, In BOLD. "... 
Read More
---
VSU Call for Student Proposals
THE MARTHA G. SMART GALLERY
Located down the hall from the Dedo Maranville Fine Arts Gallery, the Martha G. Smart Gallery offers a unique venue for student/class exhibitions, installations, and collaborative ventures. A student interested in exhibiting must submit a signed gallery contract, a written proposal briefly stating the intent of the desired use of the exhibition space, and 5 images representational of their written proposal. For a group exhibition one student must assume responsibility and sign the contract, though all exhibiting student names must be listed in proposal. Apply for an exhibit now! Submit your proposal to Professor Julie Bowland
---
art student handbook images aesthetically organized

ART & DESIGN

A practical handbook of survival in the Department of Art & Design

DOWNLOAD YOUR COPY
---
Dedo Maranville Fine Arts Gallery
 

2019-20 Fine Arts Gallery Exhibition Schedule
---
---
Valdosta State University is an accredited institutional member of the
National Association of Schools of Art and Design (NASAD).
Learn more at the official NASAD website.  |  NASAD Handbook >
229.259.5121
Campus Address
VSU - College of the Arts
Department of Art & Design
Fine Arts Building
Room 1070A - 1st Floor
Valdosta, GA 31698
Mailing Address
1500 N. Patterson St.
Valdosta, GA 31698
Monday-Thursday
8:00 a.m. - 5:30 p.m.
Friday
8:00 a.m. - 3:00 p.m.