Visiting Artists
Seth Green and Stephen Heywood
Valdosta State University and the Department of Art & Design welcome Assistant Professor Seth Green from Purdue University in Fort Wayne Indiana. Seth received his MFA in Ceramics from the University of Nebraska-Lincoln, has been a resident artist at the Archie Bray Foundation in Helena Montana and worked Anderson Ranch Arts Center in Snowmass Village, Colorado. He exhibits his pottery both nationally and internationally and is represented by Companion Gallery in Humboldt, TN. Green states in his Artist Statement " Capturing clean lines and continuous curves that produce striking silhouettes, strong negative spaces, and distinct profiles around architecture, primarily drives my creative decision making in the studio."
Stephen Heywood is a Professor of Ceramics at the University of North Florida in Jacksonville. He received his MFA in Ceramics from Edinboro University in Pennsylvania. He has been a visiting artist at numerous colleges and Universities, has exhibited his pottery in over 200 nationally juried shows and invitationals and chosen to represent the United States at the First International, Ceramics Journal Editors Symposium as part of the Emerging Artist exhibition in Xian China. Stephen's ceramic works are wheel-thrown and hand-built forms that relate to function and are influenced by architectural structures. He finds inspiration in factories, silos and water towers.
  
---
Matt Mitros
Valdosta State University Ceramics Department is excited to welcome artist and educator Matt Mitros on August 30th from 2pm - 5 pm in Fine Arts, Room 1054. Matt has extensive expertise with 3D Printing of ceramics and will be on hand to help us initiate our own new 3D printer. Matt will demonstrate and lecture about the how this technology opens roads to the future while also generating interesting ways of looking at the handmade object. 
Matt Mitros received his M.F.A from the University of Washington in 2006 and his B.F.A in 2001 from Penn State University. He is an Assistant Professor of Ceramics at the University of Alabama in Tuscaloosa since 2013 and before that was also an Assistant Professor of Ceramics and 3D at Kennesaw State University here in Georgia. He has an extensive exhibition record with juried, group and solo exhibitions going to 2001. He as also been a resident artist at such places as Red Lodge Clay Center in Red Lodge Montana as well as the Archie Bray Foundation for the Ceramic Arts and Arrowmont School of Arts and Crafts. 
mattmitros.com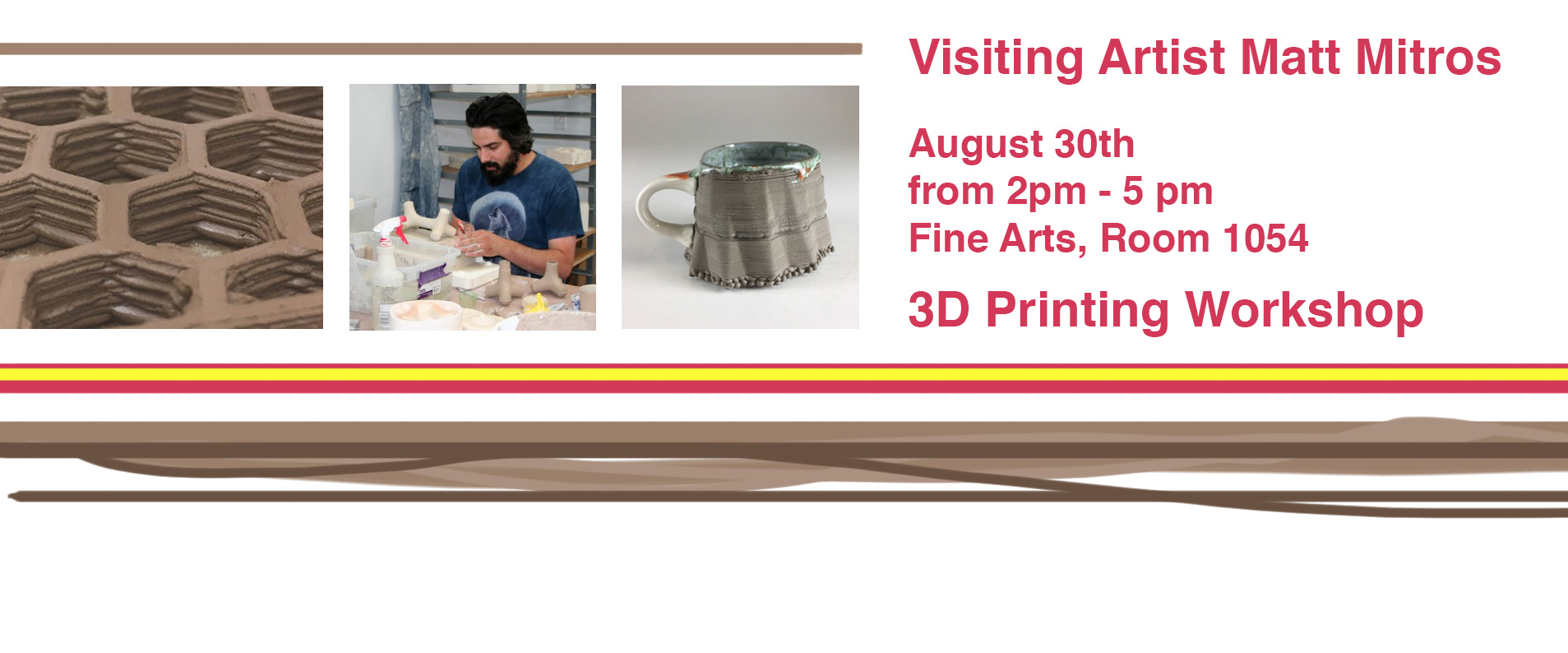 ---
Santoleri leaves his mark
In Spring 2018, award-winning Philadelphia artist Paul Santoleri transformed the Dedo Maranville Fine Arts Gallery into a giant drawing installation. The exhibition ran from February 12-March 2. In addition to his artist talk, Mr. Santoleri installed a permanent mural in the north stairwell of the VSU Fine Arts building. Come check it out! For more about Paul Santoleri and his work visit paulsantoleri.com.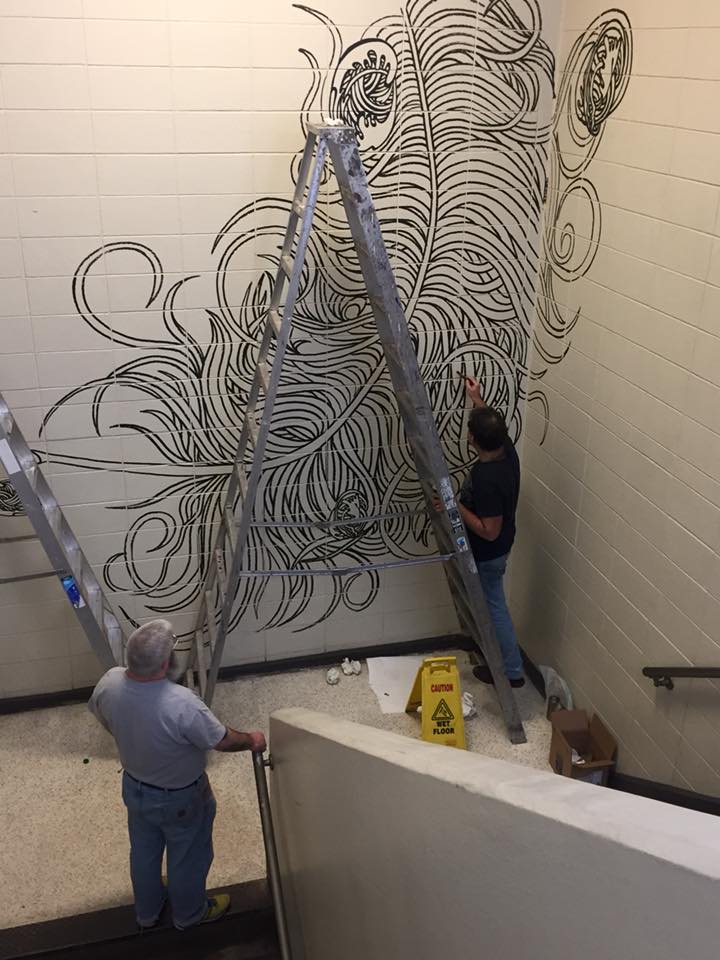 229.259.5121
Campus Address
VSU - College of the Arts
Department of Art & Design
Fine Arts Building
Room 1070A - 1st Floor
Valdosta, GA 31698
Mailing Address
1500 N. Patterson St.
Valdosta, GA 31698
Monday-Thursday
8:00 a.m. - 5:30 p.m.
Friday
8:00 a.m. - 3:00 p.m.