Anti-Virus/Malware Protection
VSU-Owned Equipment 
VSU Information Technology installs and maintains the following Trend MicroTM enterprise antivirus software products on all VSU-owned computers:
OfficeScan Agent  - Desktop computers
Worry-Free - PC laptops and tablets (i.e. Microsoft Surfaces) and Mac laptops (not iPads)
IT automatically updates, scans for threats, and performs repairs identified issues in the background. However, you can still manually perform updates and scan your computer using the steps below:
Accessing Trend Micro OfficeScan/Worry-Free
Step 1: Click Windows Start Button > All Programs > Trend Micro OfficeScan Agent > Office Scan Agent or Open Task bar menu > double click the Officescan Agent icon.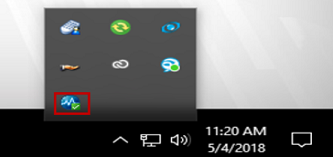 Manually Updating the Software
Step 1: When the application launches, click the Update button on the right side of the screen.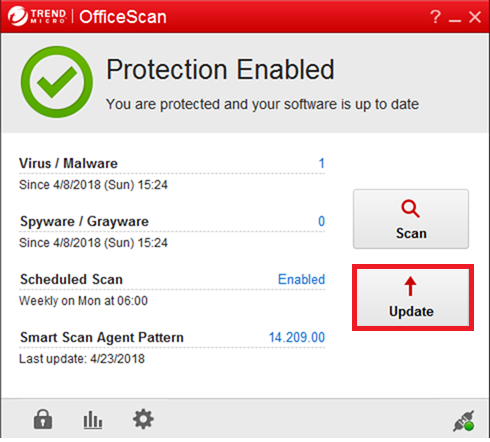 When you get the "Component update is complete" message, click the Close button.
Manually Scanning Your Device
Step 1: When the application launches, click the Scan button on the right side of the screen.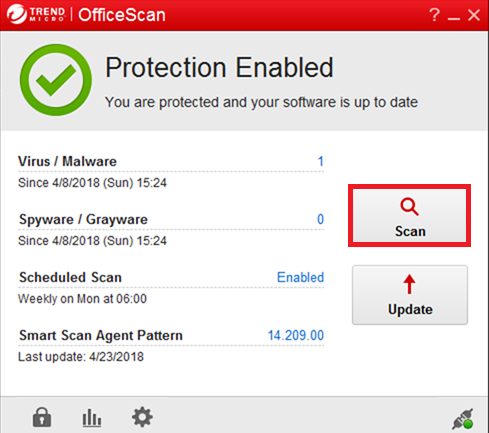 Step 2: If viruses or malware are detected, click the number in the virus/malware row.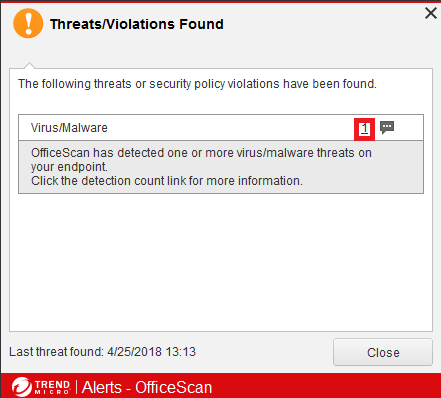 If the result is cleaned, quarantined, or deleted, no action is needed, as the software has removed the threat. If the result is action required, call the VSU Solutions Center at 229-245-4357(HELP).
Browsing the Web
The software likewise blocks web pages containing malicious software and will display a "Malicious website blocked" message. If you believe that a web page has been blocked in error, please send an email to security@valdosta.edu including the address of the web page you are attempting to access.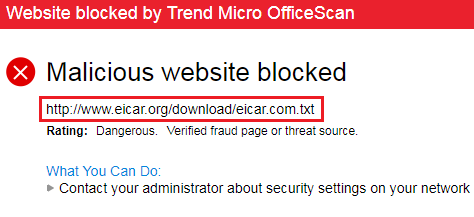 Personal Devices 
While the IT Department protects VSU owned equipment with Trend Micro OfficeScan, your personal devices are not limited to that software. The software that is recommended for your personal devices is not monitored by VSU's Information Technology department. This software could be free or paid. For more information visit the software recommendations page on the IT website. 
---
229.245.4349
Campus Address
1500 N. Patterson St. Valdosta, Georgia 31698
Mailing Address
1500 N. Patterson St.
Valdosta, GA 31698

VSU Solutions Center


Eastern Standard Times

Mon-Thurs: 8 am - 7 pm

Friday: 8 am - 5 pm


Saturday: 9 am - 2 pm

Sunday: 9 am - 3 pm