Cybersecurity Compliance Training
Deadline: October 31, 2022
In October 2019, the Georgia Governor's Office, along with the University System of Georgia (USG), mandated that all state and university employees complete cybersecurity training on a semi-annual basis. USG partnered with KnowBe4, an industry leader in the cybersecurity awareness platform, to deliver this system-wide training.
All VSU employees, including faculty, staff, adjunct instructors, student employees, and graduate/teaching assistants, must complete the IT Cybersecurity Compliance Training by the given deadline. Supervisors should ensure that all employees complete the required training.
---
KnowBe4 Cybersecurity Training
It should take approximately 15 minutes to complete and will include a short quiz.
1. Log in to
MyVSU
 with your
VSU email credentials
; authenticate if prompted. 
2. Click View All from the portals section; select KnowBe4 Training Portal. From the training dashboard, select and complete the current cybersecurity awareness training.
3. Press the Play button to begin. Press the Next button to advance to the next module.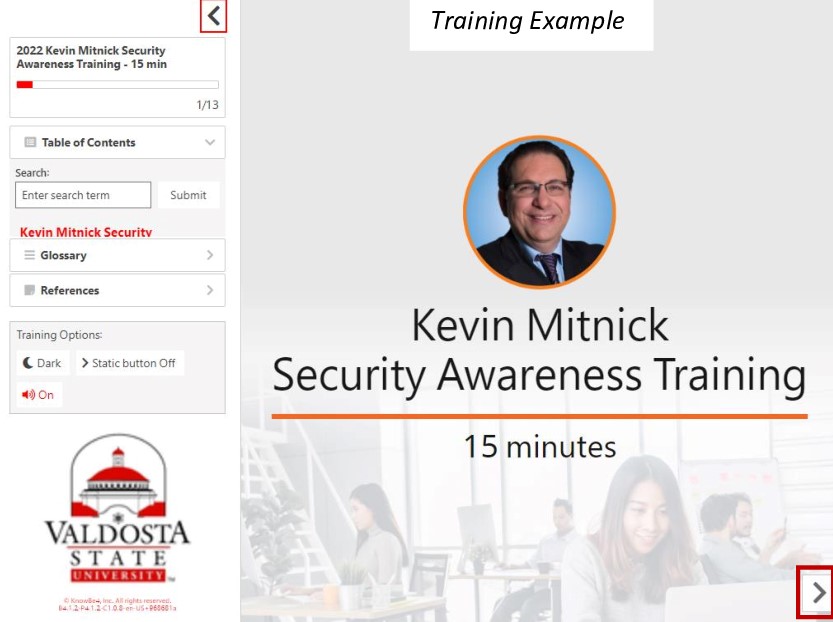 4. Complete the Quiz in the last section.
5. To exit, you may need to click the Close Training button.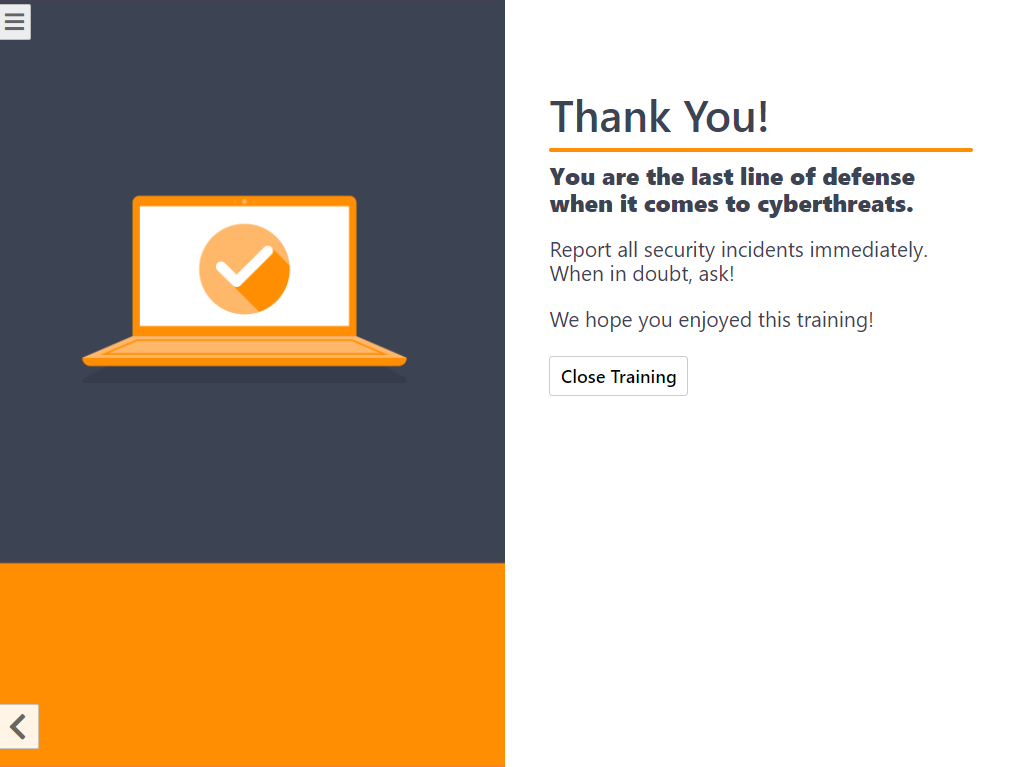 6. Optional: Click the Download Certificate link. You can download your completion certificate for your records. Please do not email a copy to VSU Information Technology. Your completion will be recorded in the portal.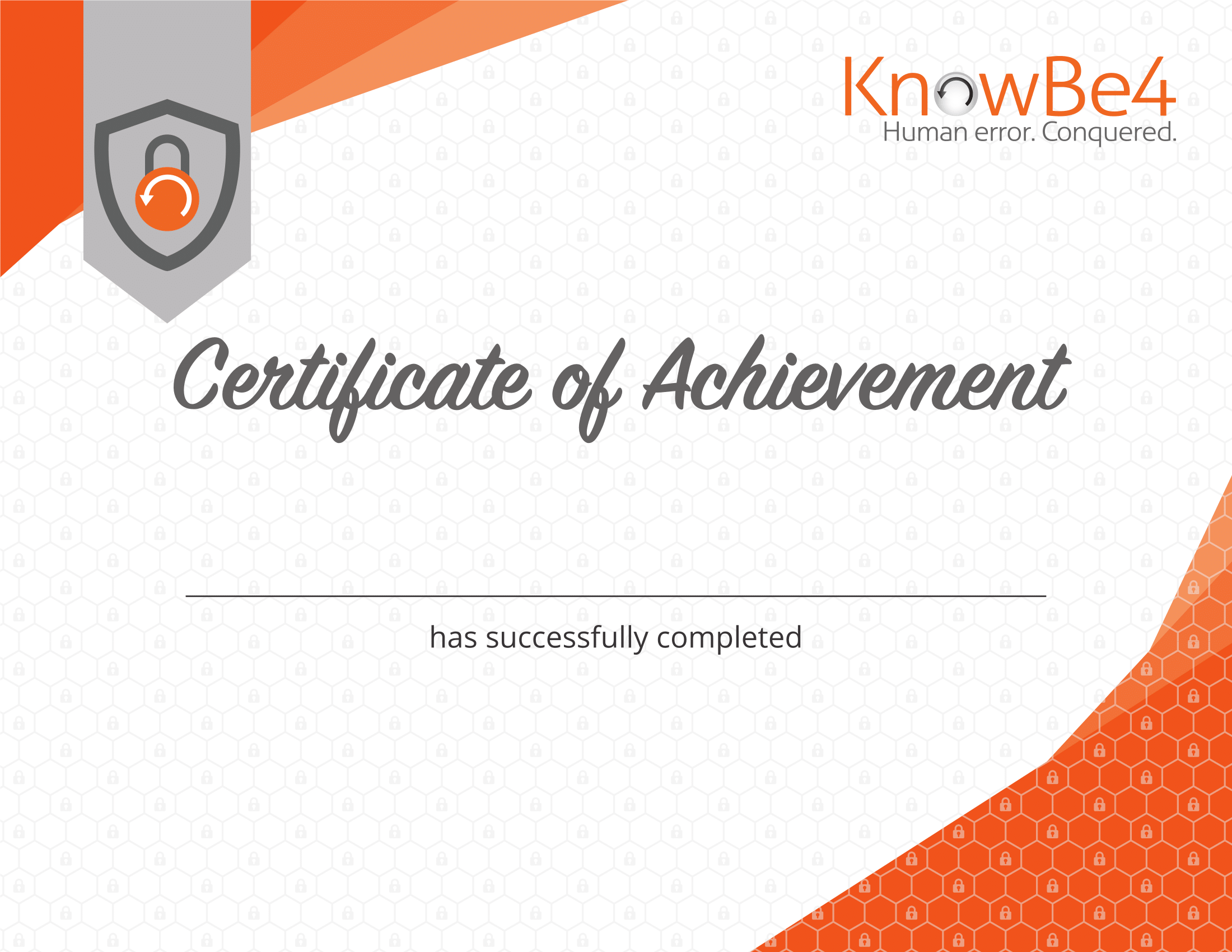 ---
Contact VSU Solutions Center if you have questions or need help accessing the training.
Thank you for doing your part to secure VSU's digital information.
229.245.4349
Campus Address
1500 N. Patterson St. Valdosta, Georgia 31698
Mailing Address
1500 N. Patterson St.
Valdosta, GA 31698

VSU Solutions Center


Eastern Standard Times

Mon-Thurs: 8 am - 7 pm

Friday: 8 am - 5 pm


Saturday: 9 am - 2 pm

Sunday: 9 am - 3 pm