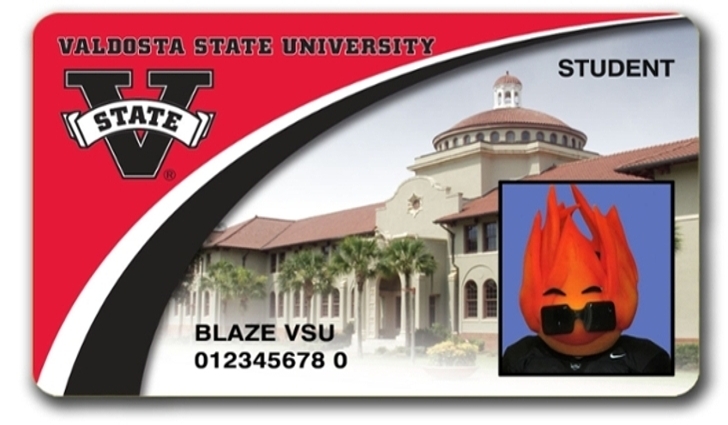 Lost or stolen cards must be deactivated immediately by the cardholder in the VSU 1Card Online Card Office (available 24/7).
The cardholder is responsible for any transactions made with the VSU 1Card until the card is properly reported, as described above; cards cannot be deactivated by phone, email, or fax.
If the card must be replaced, the fee is $20.  The only valid form of payment is FLEX.
Two (2) forms of ID are required in order to obtain a new or replacement VSU 1Card.  One form must be a government-issued photo ID, and the other form must have the student's name pre-printed on it.
Only the latest card printed is valid; old cards cannot be reactivated if a replacement card has been made.
Retain your VSU 1Card upon leaving VSU.  If you return at a later date without it, you will be charged a replacement fee.
*If you find a 1Card, please return it to the 1Card Services office via Inter-Campus Mail.  Cards can also be delivered to our office in-person during normal business hours.  Students will be notified by a 1Card Services employee once the card is in our possession.  
VSU 1Card Services
1205 N Patterson St.
University Center, Entrance 6 or 7
Valdosta, Georgia 31698
Mailing Address
1500 N. Patterson St.
Valdosta, GA 31698
Fax: 229.293.6222
Mon-Thu 8am - 5pm, Fri 8am - 2:30pm