Meet Our Students
 Class of 2018
Latrisha Akins
Howdy!! My name is Latrisha Y. Akins and I am a native of St. Petersburg, Florida. I obtained my  B.A. degree in Criminal Justice from VSU. My passion for helping others is what ultimately led me to the Marriage and Family Therapy Program. After careful review of the program's diversity and structure, I was eager to learn about the different approaches that are used to help individuals and families. I am confident that this program will not only help me identify and reflect on my learning process, but it will also teach me various strategies and techniques needed to help others. I am thrilled to be apart of such an excellent hands-on program. Upon completion of the program, my desire is to pursue a doctoral degree, while working as a clinician.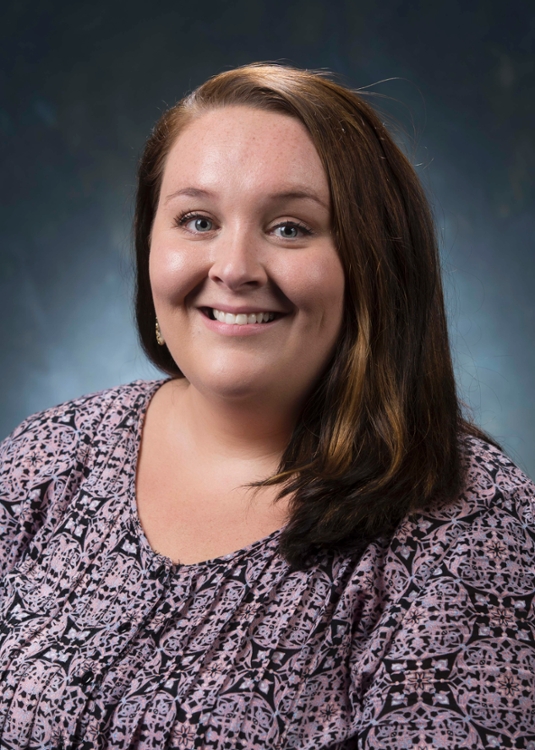 Ellory Bishop
Hello! My name is Ellory Bishop. I am originally from Rome, GA, and I'm the oldest of five kids! During my undergraduate studies, I bounced around between anthropology, psychology, women's studies, and comparative literature before finally planting my feet in sociology. I received my B.S. in sociology from the University of West Georgia in 2014. Consequently, I came across Marriage and Family Therapy while searching for a therapeutic orientation that aligned with my relational, sociological understanding of the world. I chose VSU's Marriage and Family Therapy program because of their philosophy on diversity, the culture of support within the program, and the unparalleled hands-on clinical training that the program offers. The students and faculty have been incredibly supportive, and I couldn't have asked for a better environment in which to practice and learn. After graduation, I plan on seeking licensure as a Marriage and Family Therapist. I would like to specialize in sex therapy, gender based issues, and sexual abuse. Thanks for taking the time to read about me! I am thrilled to be at Valdosta State University, and I'm so looking forward to my time in the MFT program.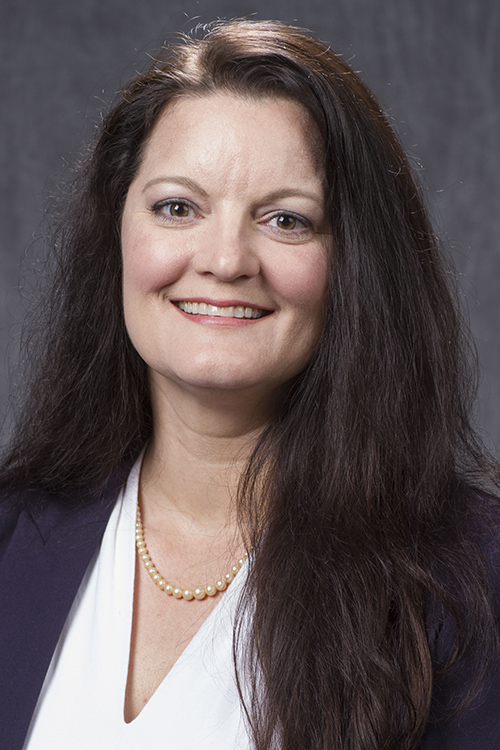 Michelle Brooks
Greetings, I am Michelle C. Brooks. I graduated from the University of Florida's College of Journalism and Communications with a bachelor's degree in journalism. For years, I've had the pleasure of working as a health reporter. With a desire to also become a therapist, and knowing accomplished graduates of the program, I applied to Valdosta State University's esteemed Marriage and Family Therapy program. I'm thrilled to be part of a program that fits with my therapeutic philosophy. After graduating, I plan to work both as a marriage and family therapist and health reporter using my therapeutic knowledge to inform. My husband and I have been married for 22 years, and have three precious children: a daughter, and two sons.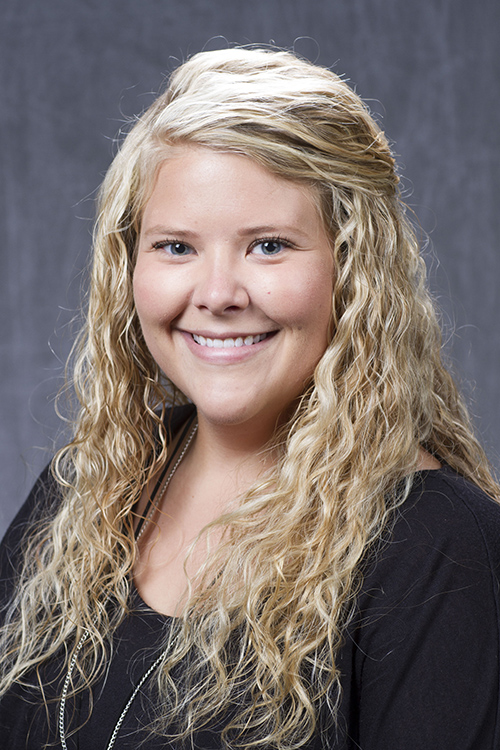 Jo-Anna Brown
Hello, my name is Jo-Anna Brown, and I am from Hazlehurst, GA. I received my bachelors in Psychology and a minor in Sociology from Valdosta State University in May 2016.After attending Valdosta State for four years, I began to see it more as a home, and then knew I wanted to further my education here. After learning about the Marriage and Family Therapy program through an in-class presentation from second-year students, I knew it was the program for me. What caught my attention at first was the student-run clinic on campus. Here I knew I would get hands-on experience with clients. Healthy families make a healthy society, and knowing that I can help families who are not just statistics but real people excites me.
Vanesha Brown
Hello, my name is Vanesha Brown. I grew up in Augusta, Georgia but most of my family is from Charleston, SC. I obtained my undergraduate degree, a Bachelor of Arts in Psychology, from Mercer University in Macon, GA.  After a much needed academic hiatus I began considering as well as visiting various Marriage & Family Therapy programs. I selected to become a part of the program at Valdosta State University because of the warm and inviting learning environment, the affordability of the program, as well as the hands on experience students receive from working in the clinic from the beginning of our journey in the program. I am anxious and excited to see what this program holds for me and I would ultimately like to become a licensed MFT after completing this program.
Isadora Burnham 
Hello, my name is Isadora (Issy) Burnham. I graduated from VSU with a B.S. in Psychology. I toured the MFT Program and FamilyWorks Clinic in 2013 and found it all very appealing. I was also able to sit in on a class taught by Dr. Laughlin, and it was exciting to hear about practicum and the case loads of the second-year students in the program. The faculty members are great! They are so passionate about therapy and making sure we succeed in becoming great therapists. The family-like atmosphere is immediately evident, and I am very grateful for the opportunity to pursue my Master's with such a great group of people. After I graduate, I hope to obtain licensure in Georgia and begin building a client load in my hometown. I am hopeful that I will one day own or co-own a successful private practice. I am excited to see where this journey takes me. If you are interested, be prepared to open your mind to a world you never knew existed (in a good way).
Callie Buchanan
Hello, my name is Callie Buchanan. I attended Valdosta State University during undergrad and obtained my Bachelor of Science degree in Early Childhood Education. I then went on to teach fourth grade at Highland Christian Academy, a local private school and at Quitman Elementary, a public school in Brooks County. Throughout my time teaching, I noticed that many factors outside the realm of academics affected the academic success of my students: powerful factors such as their family life and socio-economic status. As I began to yearn for ways to help my students more, I discovered the Marriage and Family Therapy Master's Program at VSU. I fell in love with the systemic and relational views of the program and realized that this could extend within the school system. I hope to obtain my Ph.D in Clinical Psychology and teach future teachers at the university level in hopes to instruct methods of systemic theory for the classroom. 
Alyssa Calderon 
My name is Alyssa Calderon, I'm from Queens, New York.  I received my bachelor's degree in Music Industry from York College of Pennsylvania with a minor in film studies.  When applying to graduate programs, VSU stood out to me for many reasons.  The description of the program was unlike any other program I had researched.  I knew, from researching and visiting FamilyWorks and the MFT program, that VSU would offer me an education and training no other program could.  I am overwhelmingly excited about all that I will learn and put into practice here at VSU, and I look forward to the journey of becoming a therapist!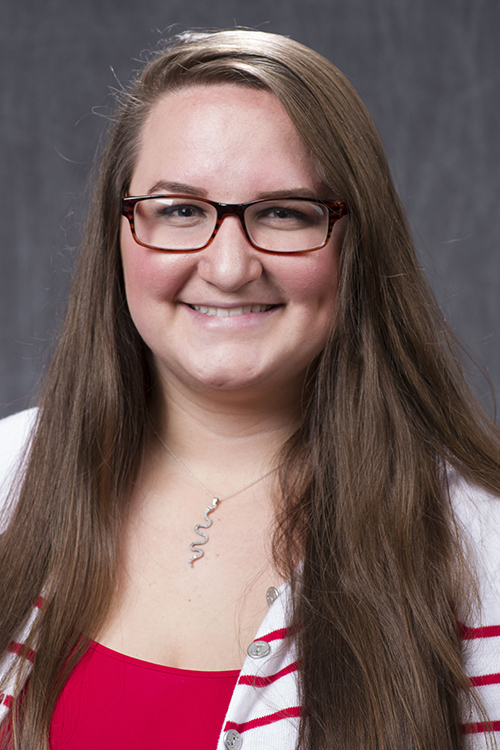 Kristen Carney
Hey there! My name is Kristen Carney and I was raised in Crystal River, FL. I graduated from Florida State University with a Bachelor's of Science degree in Psychology. I chose the Marriage and Family Therapy program at VSU for several reasons.  This program stood out to me because of their emphasis and appreciation for diversity.  The program also houses the FamilyWorks clinic which is an incredible asset to the program and to me as an aspiring therapist. At FamilyWorks, interns like me are given the opportunity to get hands-on clinical experience. After one visit to Valdosta and the FamilyWorks clinic, I knew that VSU was the school for me.
Ayana Chaney
My name is Ayana Chaney. I am from Hinesville, GA. I received a B.S. in psychology from the University of Georgia. From there I took some time off from school to work for a nonprofit Historical Society in downtown Savannah. I was able to gain experience working with children, and I discovered that this was a great passion of mine. I hope to one day run a clinic that caters to the needs of families with children of special needs. I chose the MFT program, because I want to gain a higher skill set that will allow me to facilitate positive change in family relationships. My goal is to become an influential and successful therapist, and I believe the VSU MFT program will help me achieve this.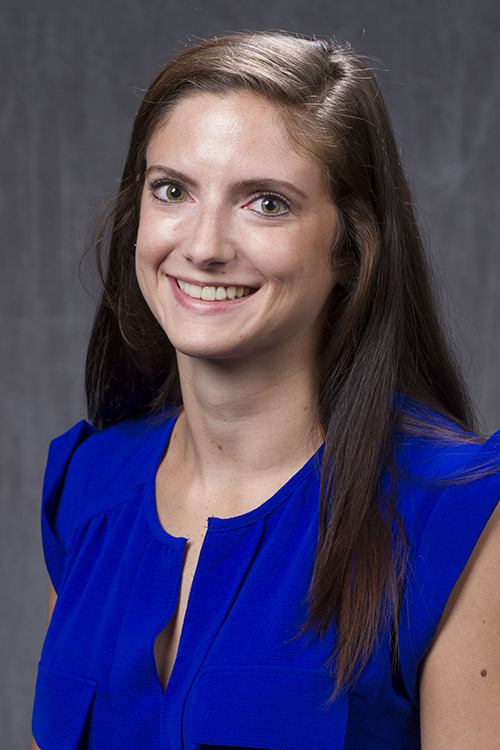 Sarah Cox
Hi! My name is Sarah Cox and I'm from Homerville, GA. I graduated from Valdosta State in 2014 with a Bachelor of Science in Psychology. Of course I am biased towards VSU, but I chose the Marriage and Family Therapy program because of it's emphasis on multiple perspectives and the importance of diversity.  I come from a very diverse family, so acceptance of others from various backgrounds is something I value immensely.  For many years of my life I struggled with mental health issues so I understand the daily struggles that can be caused from such matters. For this reason, I want to help other people that are going through difficult times and be able to do for them what my therapist did for me. Mental health is my passion, so I feel very fortunate to be a part of the Marriage and Family Therapy program. I am looking forward to the next few years in the program, learning the skills necessary to become an effective and successful therapist.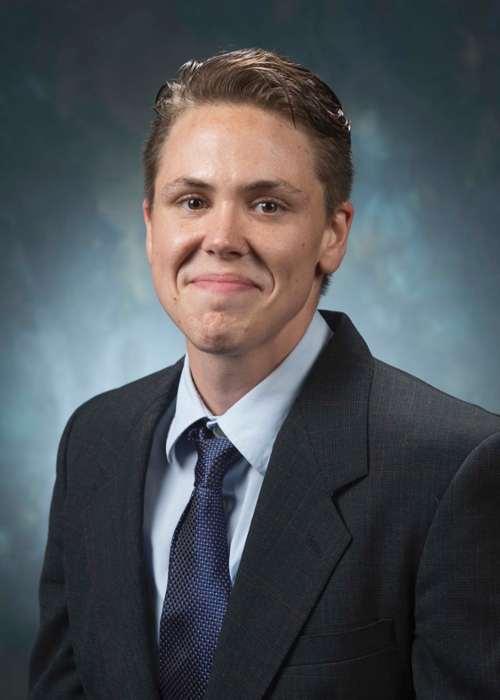 Dyson Davies 
I am thrilled to be part of the Marriage & Family Therapy program at VSU. I am finding that the MFT program at Valdosta State fully supports and strengthens my commitment to critical theory and feminist praxis, cross-cultural community building, and lifelong learning. My academic and vocational background is in women's and gender studies, international higher education, multicultural community services, and curriculum development. As an aspiring clinician, I intend to approach therapy not merely as treatment of clients' unwanted symptoms but as a support of clients' capacity for reflective and intentional living, relationality across differences, and vibrant health. My current research interests include relationship reciprocity, the profeminist men's movement, and the therapeutic application of theories of embodiment. Dyson Davies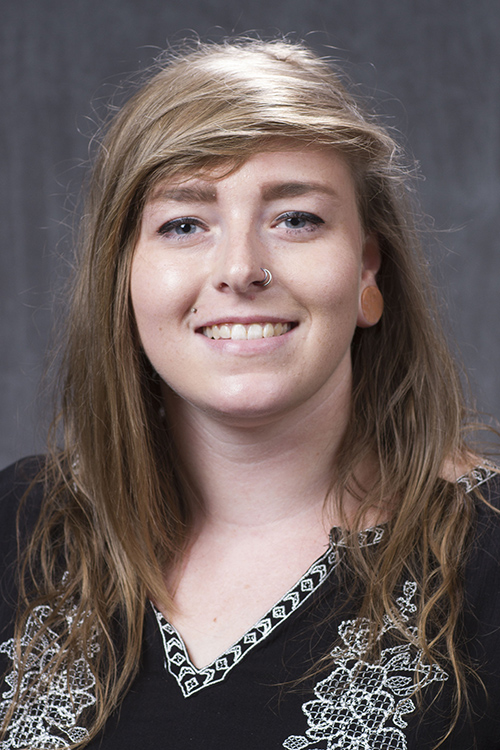 Emily Dow
My name is Emily Dow. I am from Southgate, Michigan. I moved down here to Valdosta three years ago because my husband is in the military, and his orders were here! I transferred from the University of Michigan to Valdosta State University, where I finished my undergrad bachelors in Psychology. I became interested in the Marriage and Family Therapy program due to the hands on clinic and specific approach to therapy. I hope to receive my license to practice when I graduate and don't have a specific client I am hoping to work with just yet!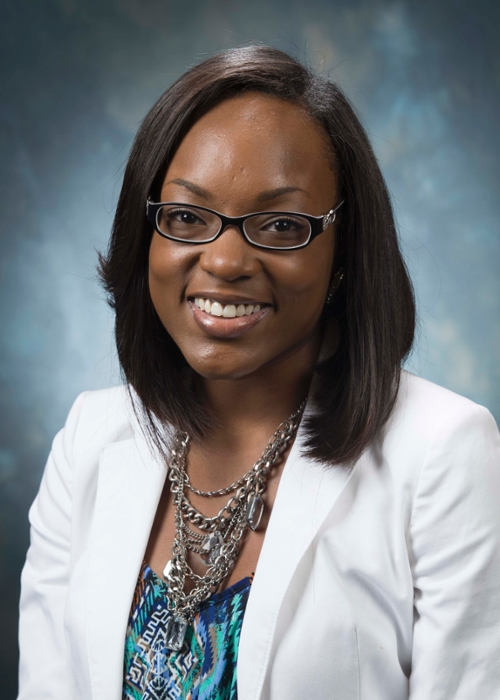 Eveny Griffin 
Hello everyone! My name is Eveny Griffin. I am a recent graduate of Valdosta State University with a B.A. in Sociology. I have always had the desire to become a therapist. Therefore, enrolling in a MFT program has been my goal. I chose Valdosta State University Marriage and Family Therapy program because of the skill developing curriculum as well as the first hand clinic experience I will receive through the student run clinic. The faculty members also offer a warm welcome and express a passion for their role in developing well educated therapist. I am thankful for the opportunity to learn and grow into a licensed marriage and family therapist through this program
Celeste Houed
Hello! I'm Celeste Houed and I am from Moultrie, GA. I graduated from Kennesaw State University with a B.S. in psychology. What interested me in the MFT Program at Valdosta State University was the student ran clinic and the supportive faculty. I especially look forward to working with families and children upon licensure.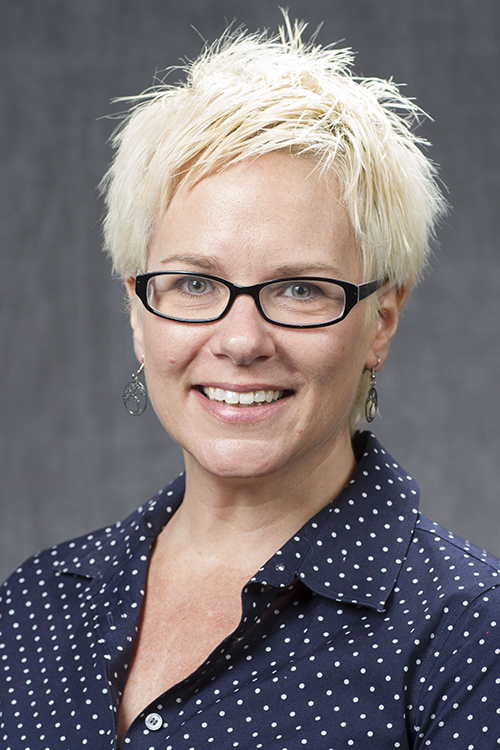 Paige Forshay
Hello! My name is Paige Forshay and I am excited about joining the V.S.U. Marriage and Family Therapy program and returning to graduate school after earning my M.F.A. in visual arts from F.S.U. some time ago.  Having lived most of my life in Tallahassee, I recently moved to Thomasville and am enjoying the slower pace and beauty of the town.  I am an active artist and member of the Thomasville Artist Collective and believe that clients can learn much about themselves through creative endeavors.  Drawing, poetry, and music (among others) are all vehicles for self-exploration and expression, which are integral elements to therapy and change.  In earning a B.A. in anthropology, I also cultivated interests in how different cultures and ethnic groups navigate family and individual issues. This is most evident given the context of their native and host cultures with respect to both push and pull factors and cognitive and culture dissonance.  Maintaining one's cultural identity is important, but understanding the foundations of cultural pressures and differences is important to both the individual and group.  After graduation, I hope to work in private practice and utilize my diverse experiences.  Outside of the M.F.T. program, I enjoy making art (when I have the time), cooking, and renovating my 1901 Victorian house.  But most of all I enjoy spending time with my daughter and my partner and his two boys.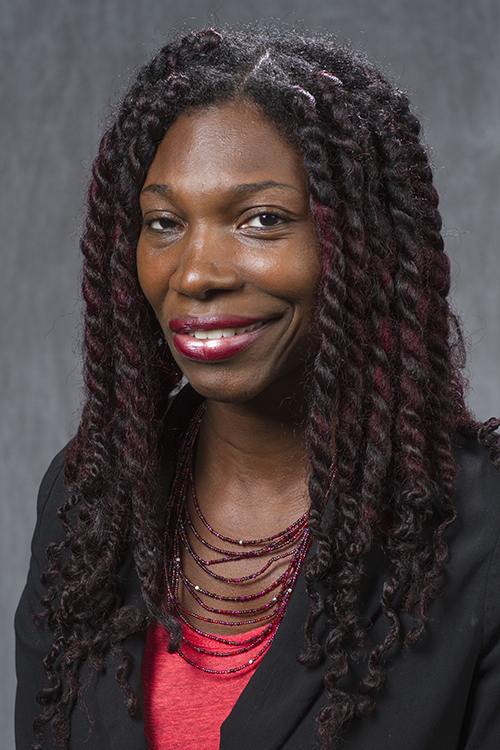 Leticia Hill
Greetings! I am Air Force veteran Leticia M. Hill. I'm a native of Valdosta, Georgia. I'm a divorced parent of three precocious children ages 5, 7 and 9.  I graduated from Valdosta State University in 2006 with a B.S. in Business Management. I've always had an entrepreneurial spirit. So, the degree in Business was inevitable. However, as a child  my desire has always been to help the disadvantaged, neglected and hurting people in this world. Throughout the many trials that I have endured in my life, I have always kept that desire to help others. Thus, I stepped out on faith, applied to graduate school and was blessed to receive an acceptance letter into the Marriage and Family Therapy Fall Cohort. Upon obtaining my Master's Degree in Marriage and Family Therapy, I hope to pursue a Doctorate with emphasis in Christian Counseling and/or counseling in the areas of trauma and crisis. My goal is to utilize both my business acumen and MFT degree to eventually establish my own counseling center within the community and service all individuals in need with a focus on the underprivileged and veterans.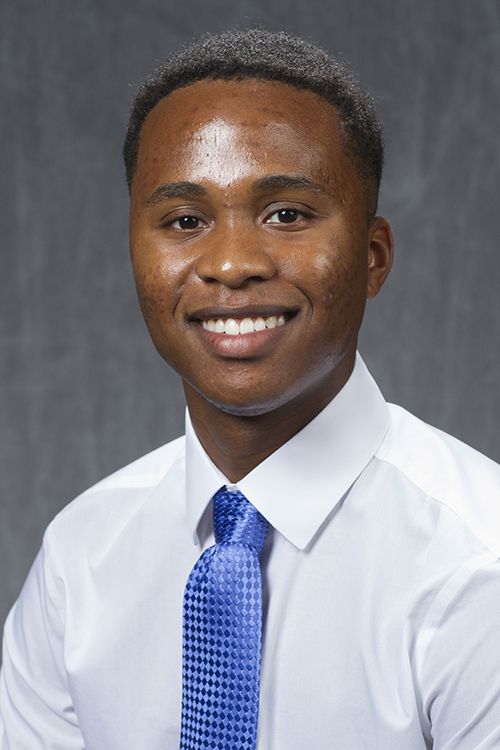 Samuel Holly
Hello, I'm Sam! I graduated in May 2016 from the University of North Georgia with my Bachelor's in Human Services Delivery & Administration. I chose to pursue a Master's in Marriage & Family Therapy because I desire to help and assess individuals, parents, and children overcome their circumstances so that they will have the opportunity to thrive and live enjoyable lives.
Natalia Kuzmina
Natalia Kuzmina is a first year Marriage and Family Therapy student intern from Russia. She graduated in 2010 from Irkutsk State University where she studied psychology and in 2013 she got master's degree in pedagogy.  Before coming to Valdosta State University, Natalia was working as a psychologist in the kindergarten for 8 years. The main struggle of her work was the lack of knowledge in the sphere of Marriage and Family Therapy, that prevented her from providing effective help to parents and children. She came to the FamilyWorks Clinic in Fall 2016 through participating in the Fulbright Program. The strongest scientific interest of Natalia is harmonization of relationships between parents and children. Upon completion of her masters degree, Natalia plans to return to Russia and continue her work as a psychologist in the kindergarten.
Ashley Longsworth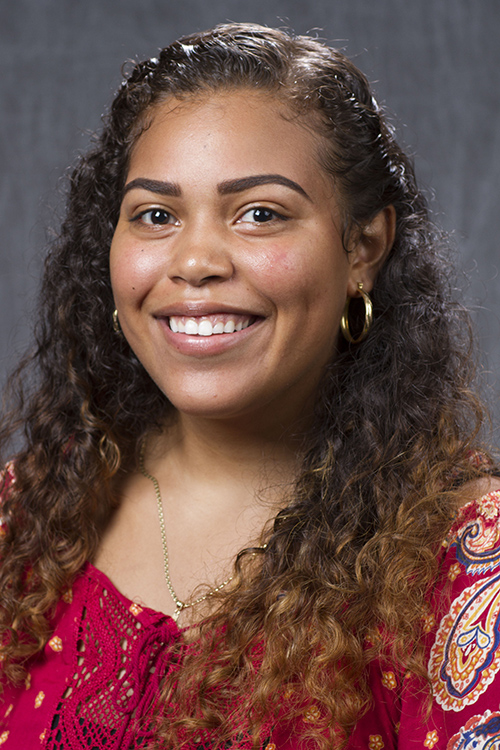 Hey! My name is Ashley Marie Longsworth and I am coming from the beautiful country of Belize.  I recently graduated from Florida International University, where I received a bachelor of Arts in psychology. I was instantly attracted to the Program at Valdosta for its access to hands on learning through the Family Works Clinic. My decision was further cemented by the school's enthusiasm towards diversity; which I believe is an extremely important factor in shaping the world's future therapists. My hope is that through this program I will be able to develop the skills needed to be an effective Family therapist and to find my own therapeutic voice. While I do plan to take the license exam and gain further experience in the US, my ultimate goal is to one-day return home to share, teach and practice the skills that I have gained and contribute to the continued development of therapy related programs in my country.
Brittney Lumpkin
Hello, I am Brittney T. Lumpkin born and raised in Georgia. To be more specific I am from Woodville, GA (Greene County) where every street is named after a tree! After completing my Bachelor of Science degree in Psychology at Armstrong State University (formally known as Armstrong Atlantic State University) in May of 2015 and graduating as a member of Psi Chi, I decided to take a year off. I quickly realized i needed to go back to school. The fact that Valdosta State University's MFT program does not try to restrict their students to one way of being a therapist, interest me. The fully functional student and faculty operated counseling facility, drew me in. Finally the close vicinity and the outreach programs for the military, sold me. I am aspiring to be a Marriage and Family Therapist for military families with a focus in adolescence. I strongly believe that without a doubt Valdosta State University's M.S. in Marriage and Family Therapy will help me achieve that goal.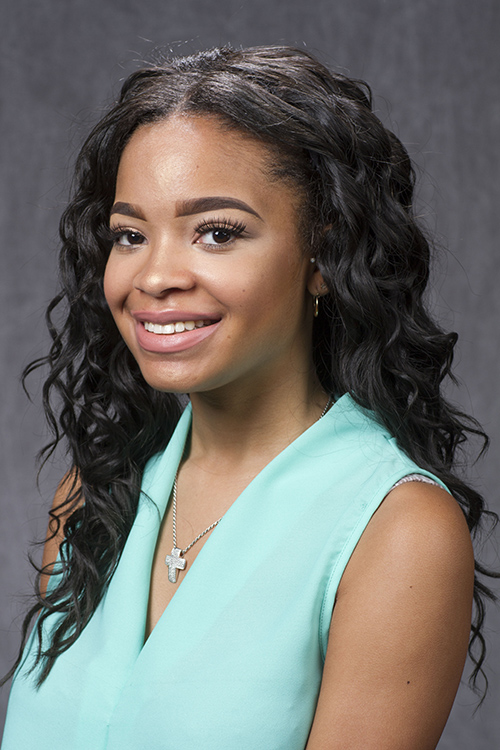 Brianna McCarthy
My name is Brianna McCarthy, and I am a Valdosta State Alumni. I received my bachelor's degree in fine arts In Communication, with an emphasis on general speech. I was inspired to join this program after attending counseling here on campus. My therapist inspired me to become that same guiding light in someone else's life as she was in mine. After my completion of my masters, I hope to work towards getting my business license so I can open my family clinic in Metro Atlanta. I am excited to begin this beautiful journey of self-discovery as well as learning what my style of therapy will be!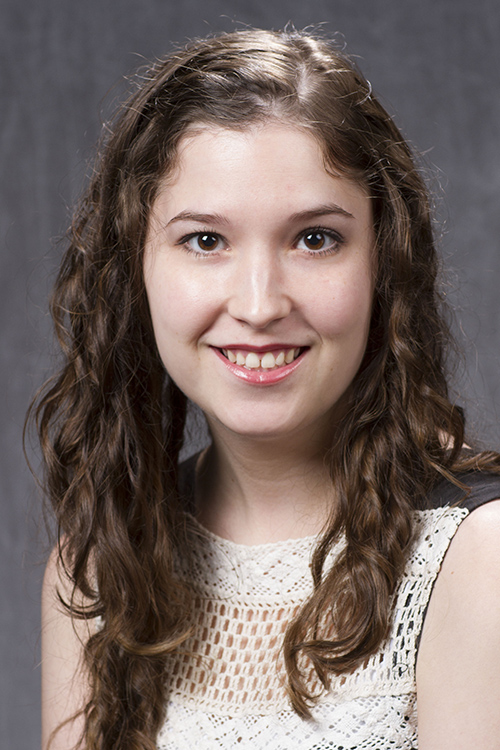 Allison McFatter
Hello! My name is Allison McFatter, and I am a born and raised Texan from the city of Lake Jackson. I attended undergrad in Arkansas at Harding University. The fall semester of my sophomore year I left American soil for the first time to study in Austral-Asia. I traveled through five countries, one of which was Thailand. It was in Bangkok that I first became aware of the worldwide phenomenon of human trafficking. Further research revealed the complexities – political and cultural – of fighting this social injustice. I was surprised to find that little help is available to the thirty million victims today. These thirty million victims are the reasons why I want to practice as a licensed marriage and family therapist. I chose VSU's MFT program because it provides students with hands-on experience running a clinic through FamilyWorks, teaches a systemic/contextual perspective, and it considers the significance of culture – a very important component for my interests as trafficked victims are from multiple regions of the world. My goals after graduate school are to be dual licensed in both Marriage and Family Therapy and Professional Counseling, and to become involved with a program focused on providing a safe environment for rescued victims/survivors of sex-trafficking. I am looking forward to Valdosta's MFT program equipping me with the skills and knowledge necessary for me to be an effective and capable therapist.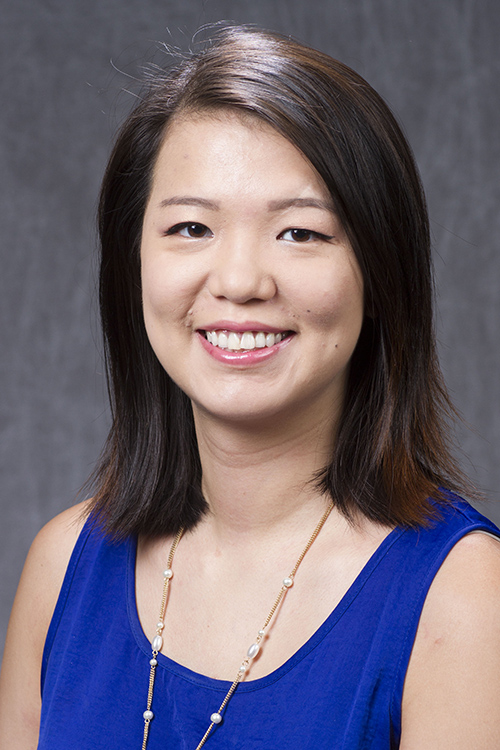 Wendy McLoon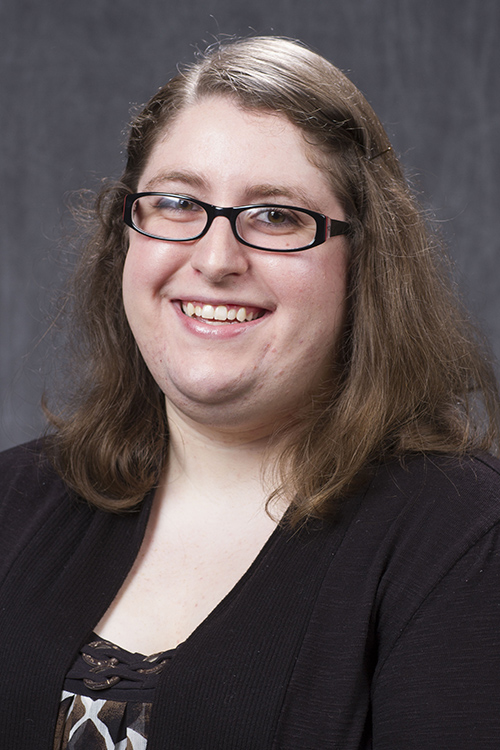 Kim Mulkey
Hi there! My name is Kim Mulkey. I am originally from Covington, GA, and spent the last four years at Georgia College & State University where I attained my Bachelor's degree in Psychology with a minor in Criminal Justice. I easily chose Valdosta State's MFT program because of the hands on training received within the classroom, the experiences learned through the student run clinic, the tremendous support given from other students and faculty, and the faculty's investment in creating individual, unique therapists within each of us. I am thoroughly excited to be starting this program alongside other amazing future therapists with the guidance of such talented faculty!
Kamayla Perry
My name is Kamayla Perry. I am from Atlanta,GA . I graduated here from Valdosta State University, with a Bachelors of Arts in Psychology. I decided to continue my education further at VSU and chose the MFT program, because of how close the professors work along side the students. I was/am very impressed by how the program is very hands on and let's us as students begin actually training within a clinical environment. Not only am I get a great amount of information about being a therapist, but I am getting real training and experience in a clinic which is exciting! By the time I finish the program, I know I will be fully prepared and ready to continue on as a therapist and begin my journey helping others in need.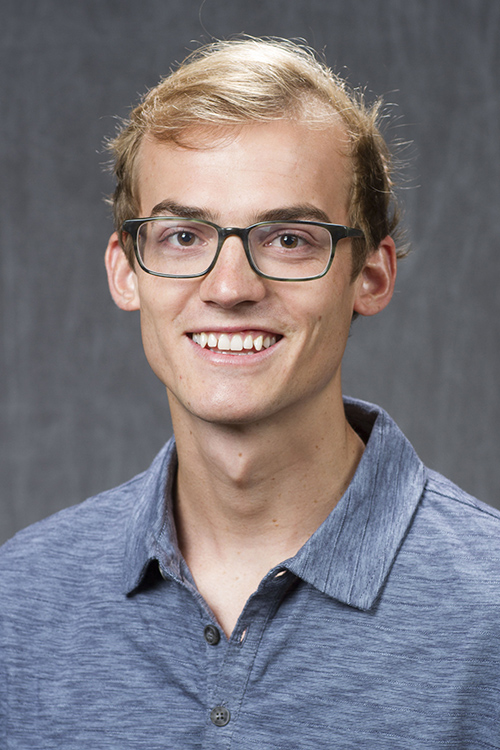 Paul Peterson
My name is Paul Peterson and I'm from Bella Vista, Arkansas. I graduated from Brigham Young University in Utah in 2015 with a BA in Arabic and Middle Eastern Studies. During my studies, I took a break for a mission program for my church, which took me to Finland for two years and first peaked my interest in a helping profession. For the past year, I have been working at Kaizen Academy, a group home for boys with sexual behavior problems, and ScenicView Academy, a school for adults with autism. Valdosta State's program interested me because of its faculty, FamilyWorks Clinic, and teaching philosophy. I am still deciding where I'd like to end up professionally, but right now I love couples therapy and am considering a PhD.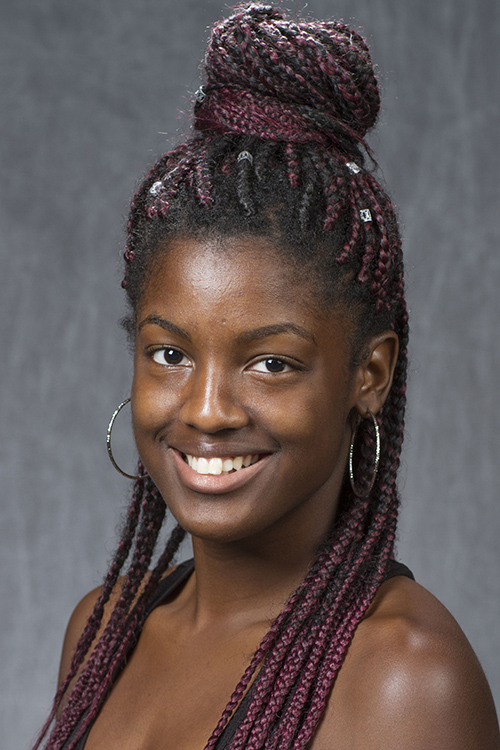 Lyrica Solomon

Cindy Urrutia
My name is Cindy Urrutia. I am originally from Dacula, Georgia and received my undergraduate degree in Psychology from Lee University. Through much research, I came across Valdosta and was encouraged through an advisor to consider it. From the moment I stepped on campus, I knew I had found my new home. I was blown away by the full-access students have to the clinic, the advanced equipment for students to view cases, and the overall atmosphere where students and faculty are truly passionate about therapy. I am thrilled to be a part of the family here and would encourage anyone to attend!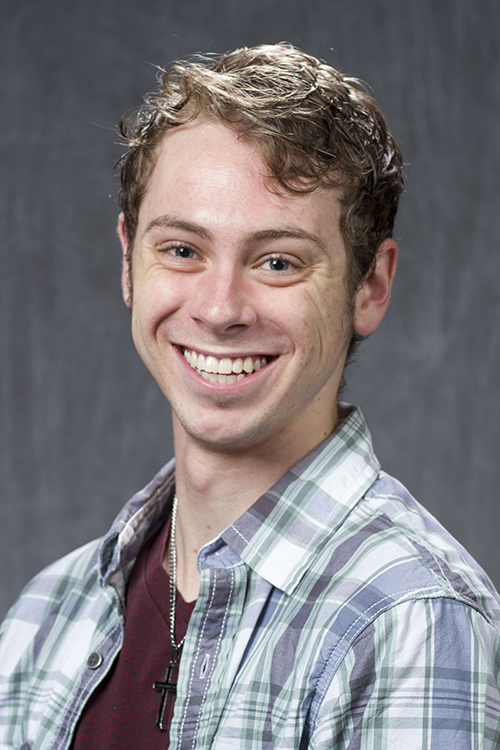 James Whelan
Name's James Whelan. I'm originally from Cumming, GA. I completed my undergraduate degree in Psychology and minored in Spanish here at VSU. What drew me to VSU's MFT program, was mainly a combination of missing deadlines, other programs not getting renewed, excellent access to internships, and the chance to develop skills at tackling problems relationally.
 Class of 2019
  Emma Becker    
Hi there!  My name is Emma Becker and I'm originally from Batavia, Illinois but my family recently moved to Newnan, Georgia.  I received my bachelors in Psychology from Gallaudet University in May 2016.  I went on to work for a Crisis Stabilization Unit (CSU) when I realized I wanted to return to graduate school for Marriage and Family Therapy (MFT) and was recommended to visit Valdosta State University.  I chose this program due to its emphasis on diversity, the student run clinic and the systematic approach.  Upon completion of the program, my goal is to get my license in Georgia and work with clients who have disabilities.
Daniel DeMersseman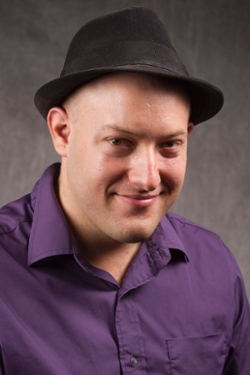 Daniel DeMersseman here. Nice to meet you. I was born in Valdosta and before I knew it, had a degree from Valdosta State. Got my undergrad in English but always knew I'd be back. Then, one day, I took a tour of Family Works and felt so at home I knew I had to be a part of the Marriage & Family Therapy Program. I don't know what the future has for me after graduation but if my future involves you, I've got plenty to look forward to.
 Alyssa Hedrick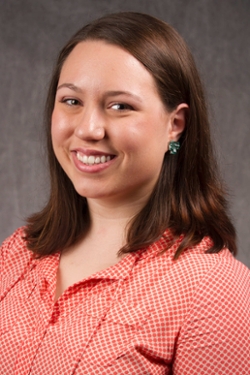 Hello, my name is Alyssa Hedrick and I am from South Florida. I graduated from the University of South Florida in Tampa, Florida in 2016 with Bachelor degrees in Psychology and Sociology and a minor in Behavioral Healthcare. I was inspired to join the Marriage and Family Therapy program after much research in different programs around the country. Valdosta State's program is one of a kind with hands on learning, a collaborative professor team, and community outreach experiences. My ultimate goal after earning my M.S. in Marriage and Family Therapy would be to return to the University of South Florida and start an MFT program and clinic there to assist the Tampa-Metro community.
Samantha Kiley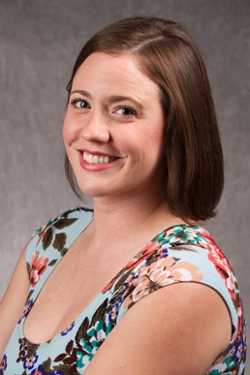 Hello there! My name is Sami Kiley and I am so excited to be a student in Valdosta State's Marriage Family Therapy program! I have lived in Moultrie, GA for the past 20 years and I am a VSU alumna with a B.A. degree in Psychology. I love MFT because the passion to help others is very evident in the atmosphere of the program. It is amazing and unique to have access to a university run clinic which offers hands on experience through practicum for students, and benefits of a consultation team for the clients. I feel very "at home" within MFT, and plan on continuing my journey after graduation by obtaining licensure in therapy. Still deciding what population I would like to work with, but this program guides you to these decisions by helping find your own therapeutic voice. I am honored to be a part of this program and would encourage anyone with a desire to learn therapy from a relational and systemic perspective to apply as well!
Kayleigh Lane 
Hello, my name is Kayleigh Lane, and I'm from Americus, GA. I went to Georgia Southwestern State University where I received my Bachelors Degree in Psychology with a minor in Education. Before going to college, I had no idea what I wanted to do with my life. So I considered teaching. I love children and people and wanted to work closer with them, but I discovered that becoming an educator wasn't the way I wanted to do that. So I found VSU and the Marriage and Family Therapy program! After completing the program, I hope to become a licensed Marriage and Family Therapist, and maybe open up my own private practice one day!
Christina Mahan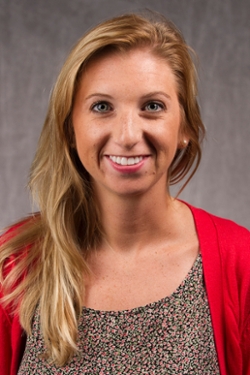 Hello all, I'm Christina Mahan. I am from Nashville Tennessee, I went to Middle Tennessee State University for my undergraduate. I enjoy hiking by the water, spending time with family and learning new things with what each day brings.
Kemisha Martin  
My name is Kemisha and I graduated with a bachelor in science from VSU. I love to sing and spend time with family.  Valdosta State's MTF program is so diverse and I think that is the best thing about the program. I always wanted to be a therapist and to be able to train under the professors here at VSU is amazing. Post-graduation I hope to work in a private practice here in Valdosta. 
Jessi Pollard
I am so thankful and excited to be a part of the MFT program here at Valdosta State. I graduated from Point University with a B.S. in Child and Youth Development in 2014. I then worked for a campus ministry there for three years. While being with college students every day during those years, I had the great opportunity to learn about their stories, backgrounds and families. I became passionate about these stories and found that Marriage and Family Therapy was something that I was interested in. I visited VSU's program, and fell in love with the hospitable environment it provided for learning and therapy. The FamilyWorks Clinic is a foundation for healing, and I'm so thrilled that I get to participate in this beautiful movement. 
 Shauni Redfern
Shauni Redfearn is a graduate of the Fine Arts program at Valdosta State. She learned of Family Works' services through an outreach presentation given in one of her Art History classes, and decided to check them out. She was impressed by their dedication and the genuine care they provided and realized she wanted to pursue Marriage and Family Therapy as a career for herself. Being that her art had been very self-reflective and focused on mental health, it seemed like a perfect transition and compliment for her existing skillset. Upon completion of the MFT program she hopes to own a private practice where she can implement her artistic background with her clients therapeutically, if they desire. 
 Kristina Robinson
Hello! My name is Kristina Robinson and I am from Charlotte, NC. I graduated from Appalachian State University with Bachelor degrees in Psychology and Sociology. I took a gap year off from school to do AmeriCorps in Maryland and worked with wounded, ill and injured veterans medically separating from the military. What stood out to me when applying to Graduate programs, was that Valdosta had the hands on experience and close proximity of military support programs. As of right now, I plan to work with military families because they dedicate their lives to protecting us and their families face unique challenges as a result. My approach to therapy is one that takes into account the societal factors that influence people and their situations. I eventually plan to have my own practice consisting of other professionals so that we can provide total case management to our clients. I look forward to my journey here alongside other bright individuals!
 Emily Sands
Hi! My name is Emily Sands. I was born and raised in Valdosta, so I am excited to return home to study Marriage and Family Therapy at Valdosta State. I graduated in the spring of 2017 from the University of Georgia, where I majored in Psychology with a minor in Human Development and Family Sciences. I was drawn to VSU's program because of its collaborative nature, the opportunity for students to gain clinical experience, and the overall therapeutic philosophy. 
Artianna Singleton
Hi! My name is Artianna and I'm from Valdosta, GA. I graduated from the University of Georgia in the Fall of 2016 with my B.S in Family and Consumer Science majoring in Human Development and Family Science. I chose VSU's Marriage and Family Therapy program because I feel it coincides with my beliefs and values of therapy.  Diversity and respect are very important aspects to me and I love how this program offers an environment to support those aspects for individuals seeking and providing help services. I am super excited to see how this program influences my life and helps me grow as a therapist!
 Jenna Sneads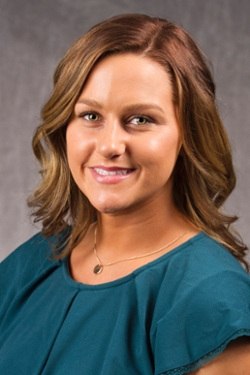 Hi everyone! My name is Jenna Sneads, and I am from Sneads, Florida. I recently earned my B.S. in Family and Child Sciences at Florida State University. Along with this, I obtained a minor in Sociology and studied an area of concentration in science. I chose this MFT program because from the beginning I was most comfortable here. Upon graduating, I hope work with at-risk youths. I believe the hands on experience provided by VSU's MFT program will provide me with the tools to become a successful therapist.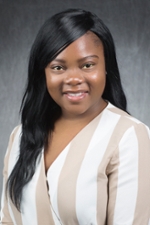 Akelia Thomas
Hello, my name is Akelia Thomas, hailing from the beautiful island St. Thomas, USVI. I received my bachelors in Psychology from Florida Memorial University in Miami Gardens, FL. After doing numerous research for graduate schools, I stumbled across Valdosta State University where I was quite intrigued by their Marriage and Family Therapy program. The program fits my personal needs in regards to looking for a professional development and institution that is able to prepare me for my career. I was really impressed with the program offering hands-on experience, the emphasis on diversity, and the great relationship between the faculty and the students. Upon completion of the program, I plan to obtain a licensure in Marriage and Family Therapy with the sole purpose to open my own practice back home in the Virgin Islands.
 Priscilla Thomas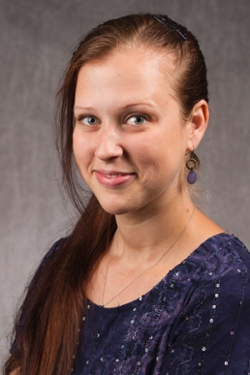 Greetings! My name is Priscilla Thomas. As a Valdosta State undergraduate student, I studied psychology and was introduced to the Marriage and Family Therapy program's high credentials by the psychology faculty. Visiting the FamilyWorks clinic during an open house in the spring of last year, I was warmly welcomed by the humble staff and students. As I gained more insight concerning the provided courses and preparatory clinic experience, I was further convinced that I should apply to the program. Based on my past and current career, I have developed a genuine passion to help care for and support the welfare of people. I possess a drive to encompass a higher perspective and more relational lens in viewing the world. With this drive, I am very excited about learning, in full, the vast perspectives of the multi-dimensional systemic and relational theories. After completing the program, I look forward to a professional career at a community mental health center to help provide resources, encouragement, and compassion to the people within their community.      
 Christi Vann
 Kayla Waters
Hello everyone! My name is Kayla Waters and I am from Baxley, Georgia. I graduated from Valdosta State University with a bachelor of arts degree in psychology in 2015. After graduation I knew that I wanted to return to VSU to obtain a master's degree. When learning more about the MFT program, I instantly was compelled to apply. Since beginning this journey, I have loved every second of it. The staff, students, and environment of the program is one that invites you in and gives you a sense of belonging. I know that this program is where I am meant to be and I look forward to expanding my academic as well as professional career.
Chelsea Webb 
My name is Chelsea Webb and I hail from Fairview Heights,IL. I completed my undergraduate studies at Tuskegee University in Tuskegee,AL where I received my B.S in Psychology. I chose Valdosta State to continue my studies because of their appreciation for diversity, as well as, their focus on hands on learning through practicum. Upon completion of the program, I hope to go into private practice and improve the familial relationships of minority groups and low income families back home in Illinois.
 Megan Willard
Hi, my name is Megan Willard. I was raised throughout the south and my family currently lives in outside of Athens, GA. I received my bachelor's degree in Marriage and Family Studies from Brigham Young University-Idaho. While there, I took a class on family theories, one of the theories studied was General Systems Theory. Because of this class, I decided to pursue MFT. VSU's family works clinic and the hands on supervised experience drew me to this program. I also really liked VSU's views on diversity. Plus, VSU is close to home. So here I am. After I graduate, I want to become licensed and work with a variety of families to help people improve their relationships.

 Shantel Williams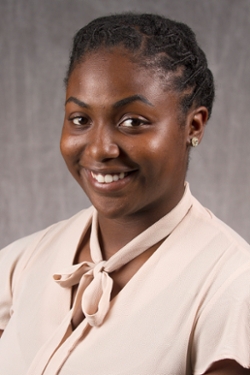 Monica Woodard
Hello, my name is Monica Woodard. I am from the Middle Georgia (Dodge County) area. I transferred from Middle Georgia State University to Valdosta State University where I received a Bachelor degree in Psychology. Growing up, I always had a passion to help others and assist them with whatever they were going through. Before I made the transfer to VSU's beautiful campus, I heard and read wonderful things about the Marriage and Family Therapy program. After taking a tour of the Family Works Clinic, I knew this was the program for me. Post-graduation, my intent is to primarily focus on children in my own Private Practice.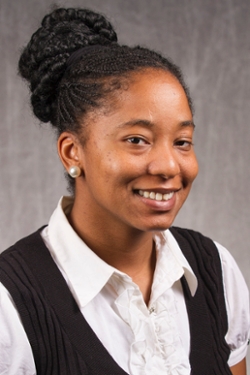 Janice Wright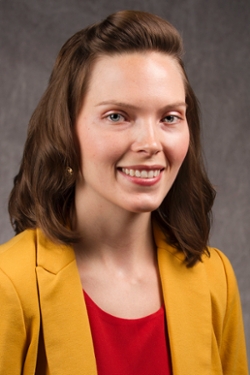 Anna Yarbrough
My name is Anna Elyse Yarbrough and I grew up mostly in Greensboro, North Carolina. I started undergrad as a biology major with the intention of going to veterinary school. After working as a veterinary technician through college, I realized it was not quite the right fit for me. Halfway through college, I changed my major to sociology because it helped re-shape the way I thought about the world and life. At the time, I was still very passionate about working with animals so I pursued a degree in Zoo Animal Management. I worked at several nature centers and zoos, caring for animals and teaching environmental education for the next few years but there was a void in my heart that I needed to fill. I did some soul-searching and discovered that becoming a therapist made perfect sense for me. Now that I am part of the MFT program here in Valdosta, I am so glad I made this decision! I am excited to learn, grow and help people to have happier relationships with themselves and their loved ones.
MFT Program
FamilyWorks
FamilyWorks Fax
229.219.1280
Campus Address
903 N. Patterson St.
Valdosta, GA 31698
Mailing Address
1500 N. Patterson St.
Valdosta, GA 31698
Monday-Thursday
8:00 a.m.-5:30 p.m.
Friday
8:00 a.m.-3:00 p.m.