Meet Our Students
Pre-Clincially Active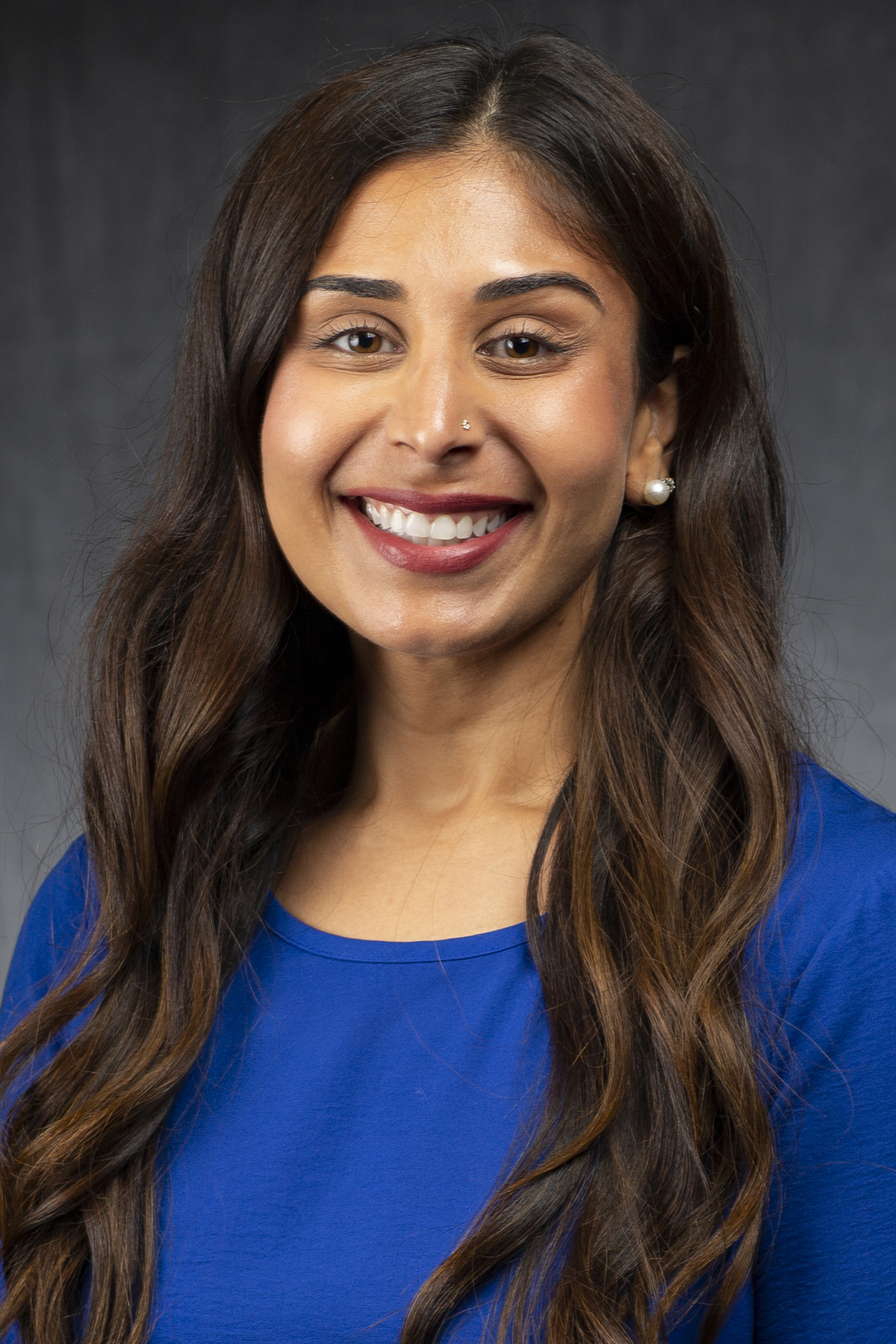 DARSHI BOSAMIA
Hello, my name is Darshi! I am originally from New York, raised in Indiana, and have settled down in Florida. I am pursuing Marriage & Family Therapy because the most fulfilling aspect of my life has been to make genuine connections with people, to be of service, and help others create a life they love through their relationship with themself and others. 
In 2013, I earned my bachelor's degree in Communication Sciences & Disorders and went on to work as a Speech Language Pathology Assistant (SLPA) and Developmental Therapist, focusing on Communication (DTC) for 5 years at a pediatric private practice in Indianapolis. I quickly learned that my hidden superpower in working as an SLPA and DTC was providing parents with a listening ear, coaching, and emotional support. It has been an honor to connect with families of varied structure, socioeconomic status, ethnicity, religion, and culture. Each interaction has enriched my life and made my world a little bigger. My relationship with the families taught me that people do not need to be fixed, they need to be supported. 
Clinical and corporate work experience, honest therapy sessions, and my overall journey enable me to pursue Marriage & Family Therapy with more clarity and confidence than ever before. This program's strong emphasis on diversity and developing competency in understanding race, privilege, gender identity, socioeconomic status, and sexual orientation is important to me. I look forward to expanding my understanding in these areas because I want my clients from any walk of life to feel seen, heard, understood, and empowered.  
I feel honored to be here at VSU and look forward to meeting + learning from future clients!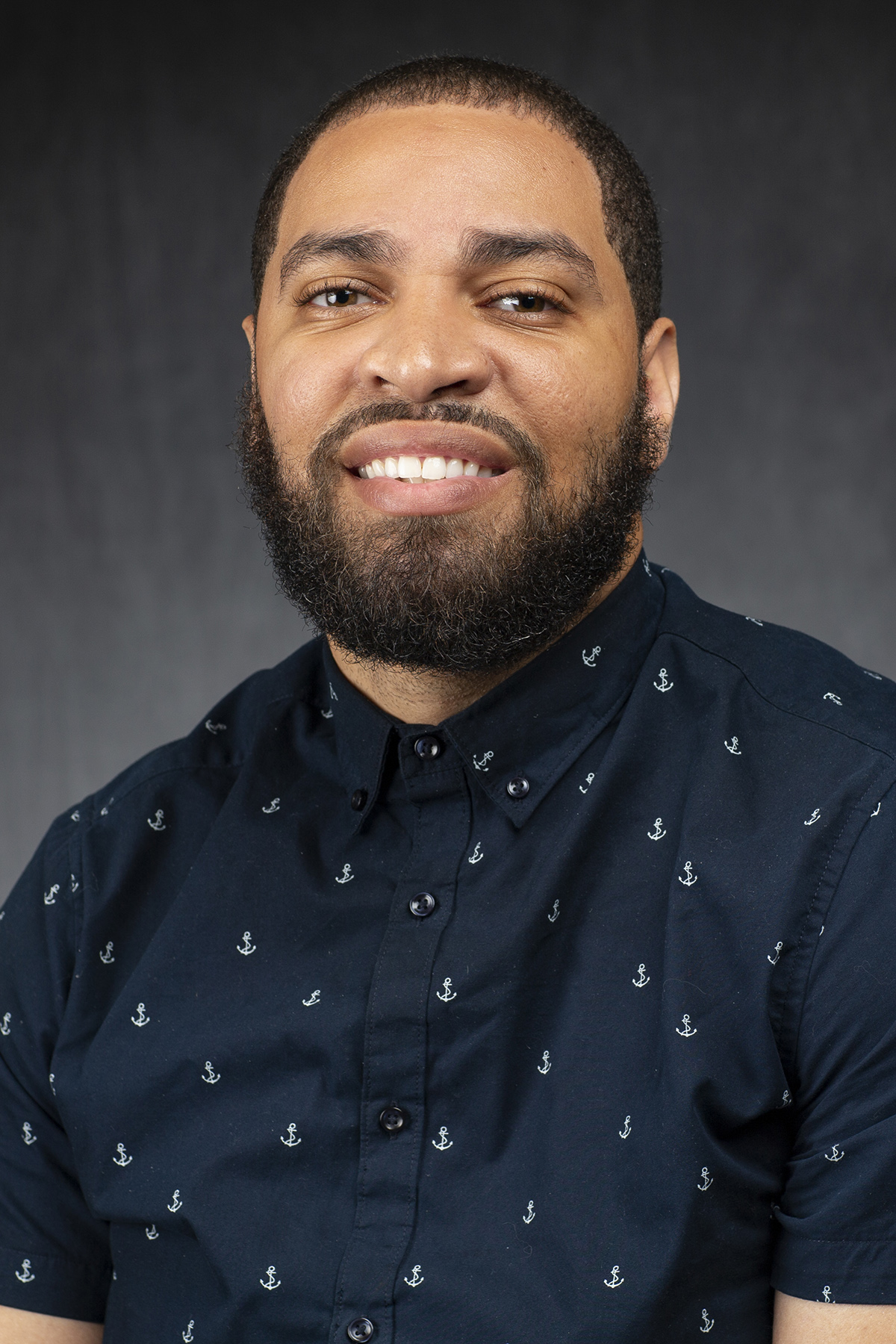 AARON FRANCIS
Hey everyone, my name is Aaron Francis. I was born in New York then relocated to Georgia. I completed my Bachelor's in Psychology here at Valdosta State. I served 5 years active duty in the Navy and now I am back at VSU for the MFT program. I am excited for the opportunity to further my education and learn for the wonderful staff here at Valdosta State University. After serving in the military, I realized the importance of mental health for my fellow sailors and took it upon myself to be in the position to help them from the other side. I plan on opening my own practice to help veterans and their families in the future. 
TERRI FUNK
Hello. My name is Terri Funk. I graduated from the University of Tennessee at Martin in 1991 with a B.S. in home economics. Shortly after graduation, my husband and I moved to Tifton, GA to help with his family's pizza restaurant. The restaurant is now 47 years old and belongs to my husband. I like to say that I married him for his garlic bread. It is that good! Since moving here, I have worked in the interior design field and the restaurant business. I chose to leave the workforce when I had children. I have homeschooled my three children since 2006, but now this has come to an end as my last child has graduated. Presently, my children are either out of college, in college, or considering college. While they believe that I taught them, the truth is that they taught me. I was challenged to always know a bit more than they knew. These three inquisitive, thought-provoking children/students shaped me into someone who enjoys learning. I especially enjoy hearing new ideas that have the potential to stretch me beyond my comfort zone. I have found that teenagers are quite qualified to do this. Becoming a marriage and family therapist is a goal I have had since the early 2000's. I am thrilled to be a part of VSU's MFT Program. As I sit in class and as I am working as a GA, I find myself saying quietly, "I can't believe I am here. This is a good day."
 JANIYA GIBSON
Greetings! I am
JaNiya
Gibson, a member of the Graduating Class of
2024 in Valdosta State University's Marriage and Family Therapy Program. I was born and raised in Macon, Georgia. I received my Bachelor of Arts degree
in Psychology from Fisk University
(
Nashville, Tennessee
)
in May of 2022.
While at Fisk University, I pursued psychology because I wanted to be challenged and learn more about the field. Through
out
this time
, I
witnessed
the passion I have for increasing awareness of mental health and advoca
ting
for populations
which often lack an advocate or representation. I knew a Master's in Marriage and Family Therapy would be suitable for my career goals as I
desire
to work with
families and youth to make their lives meaningful and purposeful. I believe we all should be equipped with knowledge and guidance on how to seek ou
t the life we
desire
to live. Through marriage and family therapy I
can
learn how to aid in that catalyzing
process. Overall, I
desire
to see people live the life they want, to live in their purpose, and
work towards contentment. Valdosta State University is the university which will allow me to explore these possibilities alongside clients
and catapult me forward to
accomplish
my further career and educational goals. 
 

 

 

 

 NELSON GRAVES

Hello, my name is Nelson Graves. I am a San Francisco Bay Area native and a graduate
of Morehouse College. I love basketball and SciFi movies. I was an educator by trade and am a
researcher at heart. I am grateful for my experiences as they have helped me better understand
my passions, strengths, and potential. I'm excited to be part of VSU's MFT program and the
opportunity to further expand my knowledge base and skill set in order to provide quality mental
health services for individuals, families, and couples. I am thoroughly impressed with VSU's
commitment to diversity, research, and hands-on training through the FamilyWorks Clinic. My
ultimate goal is to one day have my own private practice and I believe the MFT program will
equip me with the necessary skills to achieve this.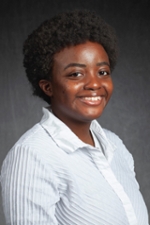 ASIA EVANS
Hello. My name is Asia Evans. I am from Bronx, New York. I graduated from Valdosta State University  in 2019 with a B.S. in Sociology and Anthropology. VSU's MFT program intersted me because I knew I wanted to become a therapist and the university is closer to home than other schools. I noticed how friendly and open the students and professors are and how we are encouraged to get to know each other in case we ever need help. I have always felt the need to help people and that is why I have remained in the field of human services. I am excited about what VSU's program has planned for me. I look forward to delving into therapy.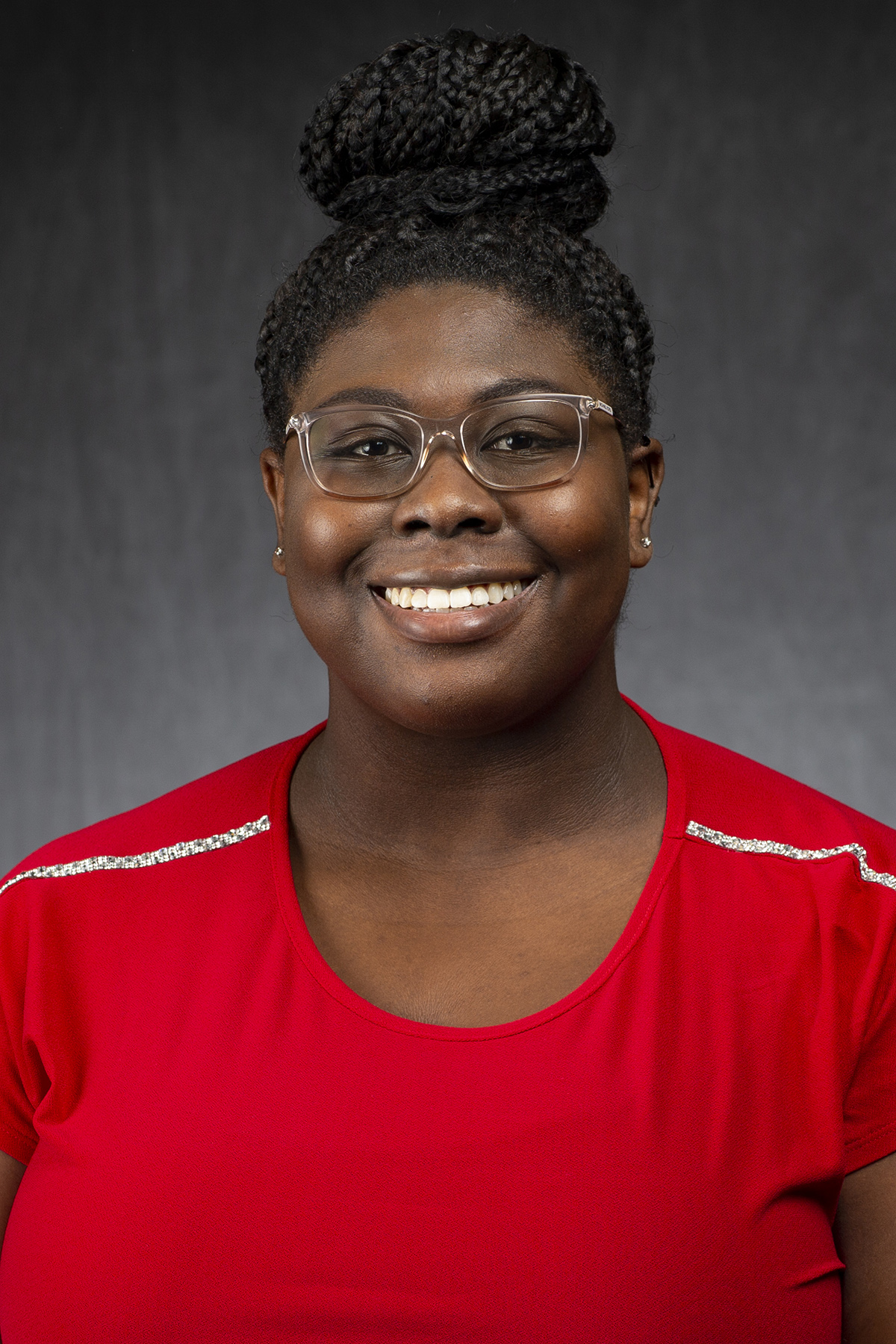 SHER'MIRA HARRIS
Hello, my name is Sher'mira Harris. I am from Douglasville, GA and graduated from VSU on May 2022 with a BS degree for Psychology. After being able to experience the MFT program from their internship I was immediately interested in starting this pathway. I had given a lot of thought into becoming a therapist but after being able to sit in on sessions and hear different ideas and perspectives, it gave me a better understanding of what I could be doing every day. I am a firm believer in whatever career you want to have in life, it should not feel like a chore to get up and go to. If you must spend most of your life doing something, why not do something you are passionate about. This is what I can see myself doing as a career because when I got to experience the sessions firsthand I had so much fun learning this innovative approach and I was genuinely curious about the clients I got to hear from. My long-term goal is to open my own practice after gaining more experience in this field and continuing to educate myself as I branch off. I cannot wait for this new journey to lead me, but I am so excited for it. 
 SARA HATHAWAY
Hello! My name is Sara Hathaway. I'm from Ogden, Utah and graduated with a B.S. in psychology with a minor in Portuguese from Utah State University. My original career goal during my undergraduate degree was to become a clinical psychologis
t
. But some time before it was time to start applying for graduate programs, I began to doubt that it was what I wanted to do. I started researching other options and found Industrial Organizational Psychology. This sounded and felt like a right fit so I decided to pursue a Master's in I/O here at VSU. After beginning the program, I quickly felt like something was missing
as I didn't feel passionate about it
. I didn't feel that the type of career I could get from I/O would be as rewarding or fulfilling as another might be. Again, I began to explore my options and found Marriage and Family Therapy. I learned about some of the basic theories and approaches that MFT's take with their clients and it resonated with me deeply.
So,
I decided to pursue a Master's in MFT instead of I/O. I
specifically
appreciate the professors' approaches to learning
,
the opportunity for hands-on experiences through the practicum
,
a
nd the
strong focus on diversity. I hope to own
a private
practice or treatment center with my husband one day. While I/O psychology wasn't the right fit as a whole, I plan to still find a way to incorporate diversity, equity, and inclusion into my career.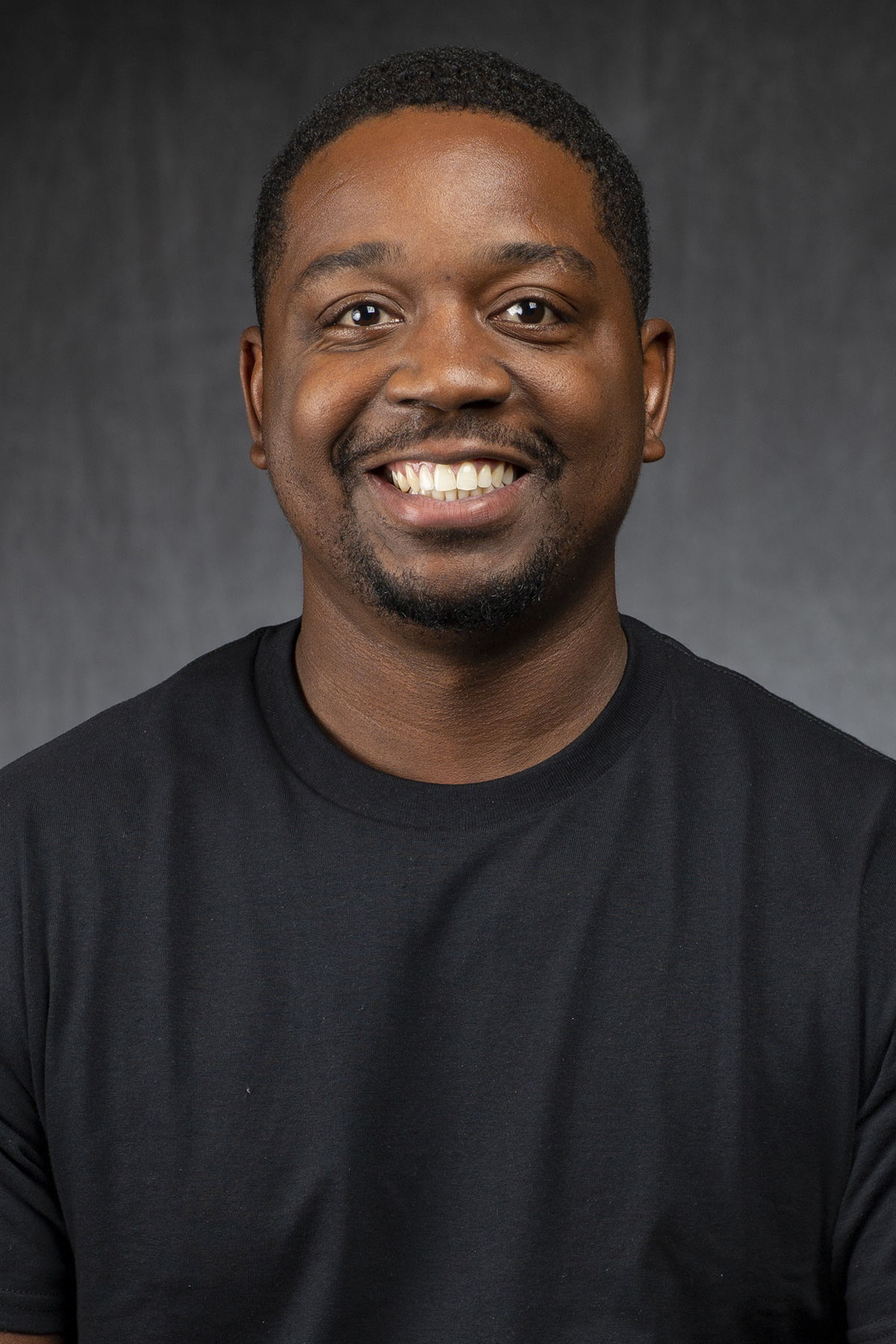 GREGINALD JONES
Bonjour! My name is Greginald Jones. I was born and raised in Baker County, Georgia. I obtained my bachelors from the Unsinkable Albany State University. During my time there, I pledged Phi Beta Sigma Fraternity, Incorporated.  After receiving my B.A in psychology in 2017, I worked various jobs in the workforce that serviced the community. I was just looking for anything that gave me a sense of purpose in life. I wanted to do more for the families in my community so I researched an MFT program. Valdosta's MFT's program stood out to me because the clinic was ran solely the students in the program. They provided hands on training and I liked that. My goal is to graduate and one day obtain my license so I can have my own practice. It is possible! I am possible!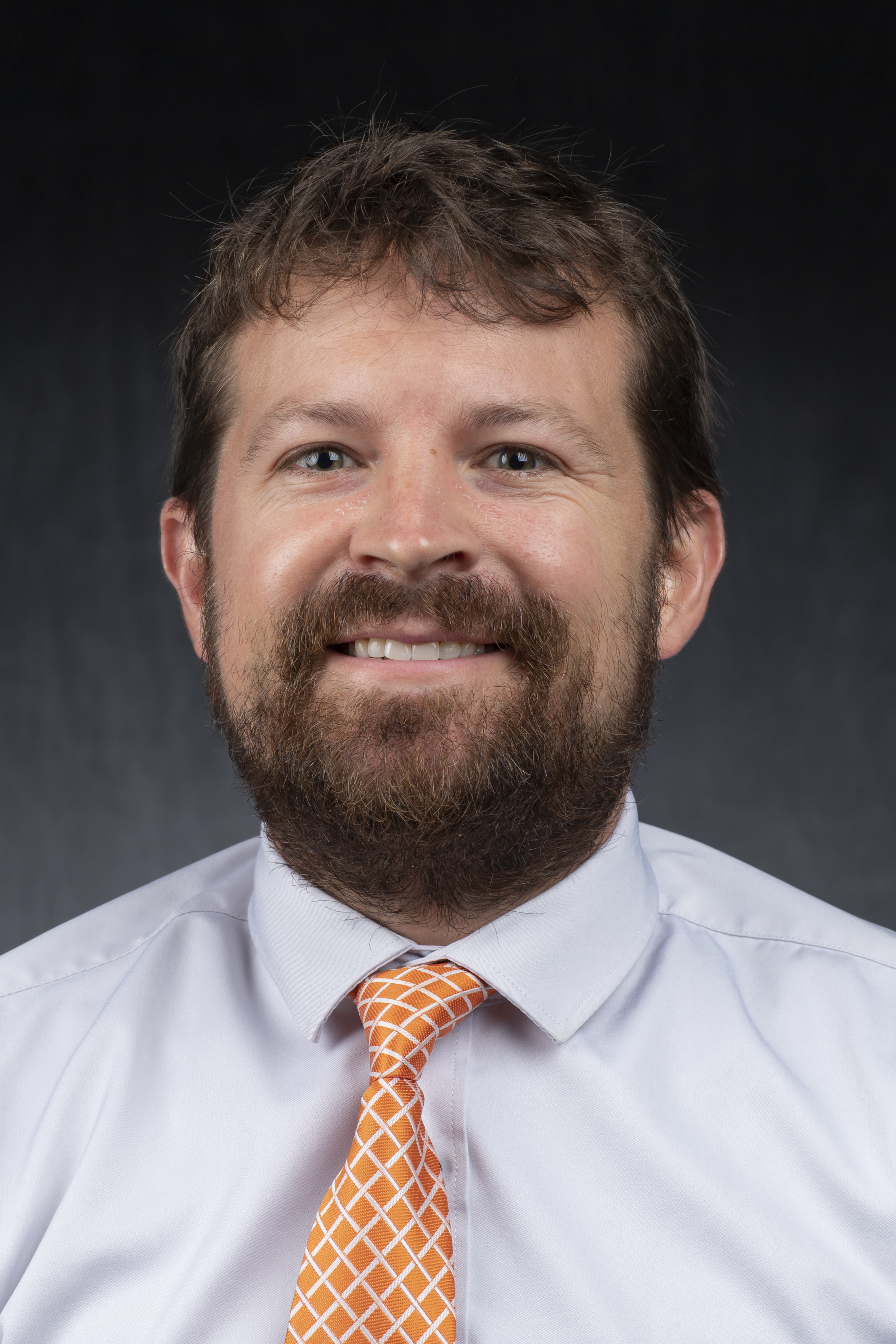 NOLAN KING
Hi, my name is Nolan King. I am from Thomasville, GA. After high school, I spent two years doing service work in several countries in South America. I developed a love of different cultures and people. After returning home, I studied history at Valdosta State. While at Valdosta State, I became fascinated with world religions, philosophies, and unique viewpoints. After graduating, I worked in my family's business for 10 years. During that time, I helped support my wife through undergraduate and graduate programs. We also homeschooled our 4 children. Although I was not in a formal academic setting during those years, I continued to explore new ideas in history, science, and religion from home. My wife is now a teacher at the school that my children attend, and I have the privilege of returning to college. I chose to pursue marriage and family therapy because I have found that the most fulfilling aspect of my life has been to make deep connections with people. 
 CHARLENE KNIGHT
Hello, my name is Dr. Charlene Knight, I am a native of Rochester, New York, and I recently became a resident of Valdosta, Georgia. I am currently, a VSU Marriage and Family Therapist Graduate Student, and I wear several hats, such as: Minister, Apostle, Pastoral Counselor, Missionary, Social Worker, Mentor, Public Speaker, Chaplain, Substance Abuse Therapist, Author, Publisher, Playwright, etc. I am also the Executive Director and founder of Brave Diamond Warriors. My education includes the following: Doctor of Ministry Degree, United Theological Seminary, Dayton, Ohio, 2019, Masters of Divinity, Southwestern Assemblies of God University, Waxahachie, Texas, 2015, Southwestern Assemblies of God University, Masters of Theology, Waxahachie, Tx, 2012, Rochester Institute of Technology, Bachelors of Science, Social Work, Rochester, New York, and Monroe Community College, Associates and Applied Science in Human Services, Rochester, New York, 1986. I am a USAF Veteran, and I attended Non-commissioned Officer Training School, @ Lackland Air Force Base, in San Antonio, Tx. I was also a member of the USAF Drill Team, Color Guard and Honor Guard, while serving on active duty, for five years. I was honorably discharged, as Sergeant. I am a member of AAMFT, American Legion, Disabled American Veterans, Women Veterans Coffee House, Women Veterans Rock, Women in the Military Service for America Memorial and I am also a Blue Star Mother Associate, etc.
Career Objective: Upon successful completion of the Marriage and Family Therapy Program, at VSU. I plan to obtain my Marriage and Family Licensure, in the state of Georgia, and further my education, in pursuit of my PHD in Clinical Psychology.
 I enjoy participating in church, community and volunteer services, spending time with family and friends, meeting new people, listening to music; gospel, classical, country and gospel/smooth jazz, contemporary, west Indian, etc. In my quiet time, I enjoy prayer, reading the word, personal reflection, meditation, and relaxation.
 I am an International Traveler: Here are a few places that I have visited, London, England, Paris, France, Germany, The Netherlands of Holland, Brussels, France, Switzerland, Vienna, Munich, Salzburg, and Innsbruck Austria, Tel Aviv, Israel, Rome, Italy, and Athens, Greece.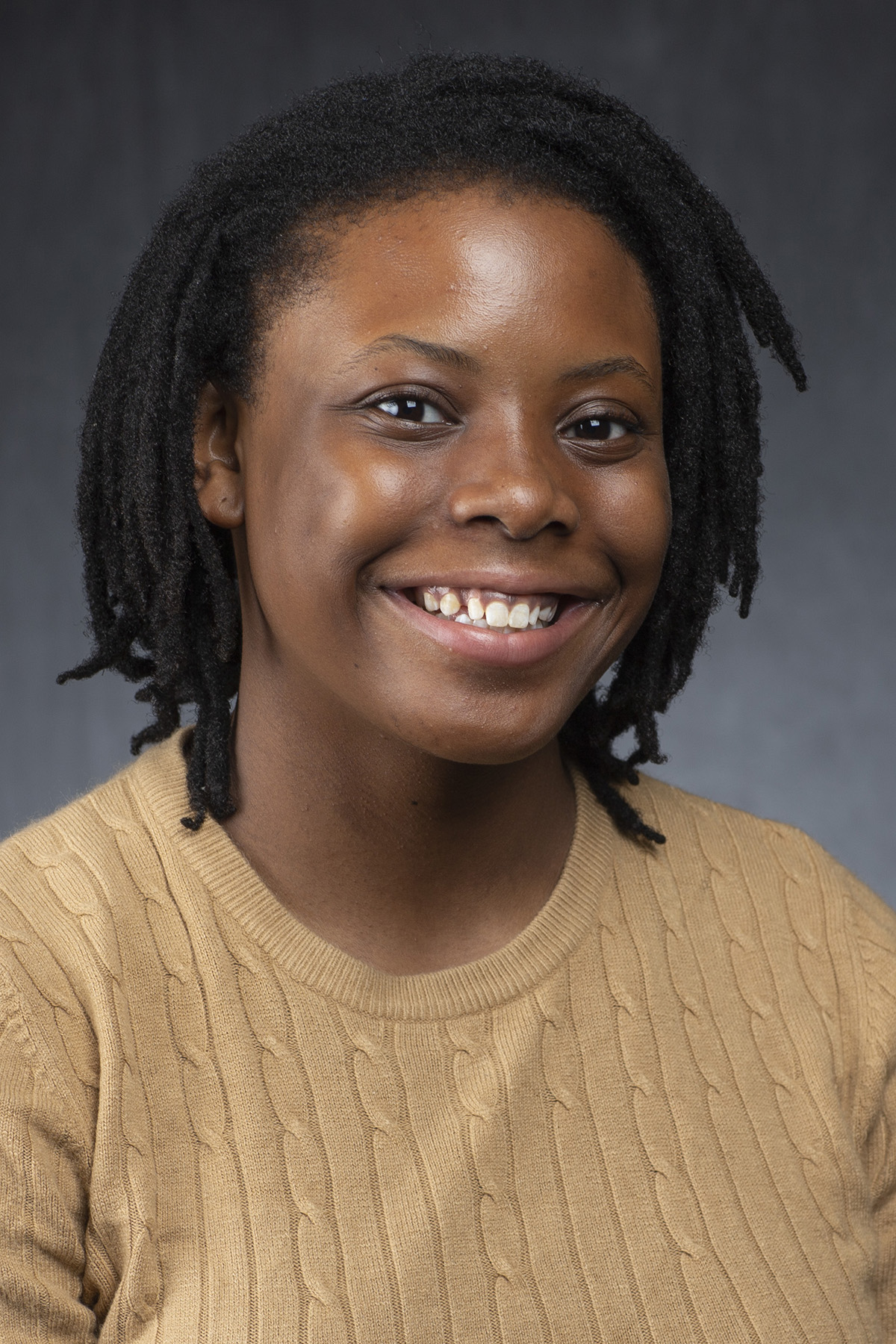 CHIKA NWOSU
Hello, my name is Chika Nwosu. I was born and raised in Riverdale, Georgia to native Nigerian parents. I received my Bachelor's in Psychology from Columbus State University. During my undergraduate years, my aspiration was to become a clinical psychologist, but my aspiration was halted when I received rejection letters from psychology graduate programs that I applied to. I continued my pursuit in mental health and discovered the Marriage and Family Therapy program at Valdosta State University. Instantly, I realized the style of therapy and the populations I wanted to serve was embedded in the Marriage and Family therapy program. I realized training as a marriage and family therapist fulfills my desire to work with women, children, and families. The marriage and family therapy program also fulfills my interest to understand family dynamics, intergenerational trauma, self-esteem issues, childhood mental health, and parent-child relationships. Due to my cultural upbringing as a Nigerian-American, I desire to work with immigrant families to address cultural barriers, cultural disparities, and encourage positive conversations in the family environment. My new aspiration is to become an effective marriage and family therapist and use the systems theory to invite others to consider a different perspective in their healing journey.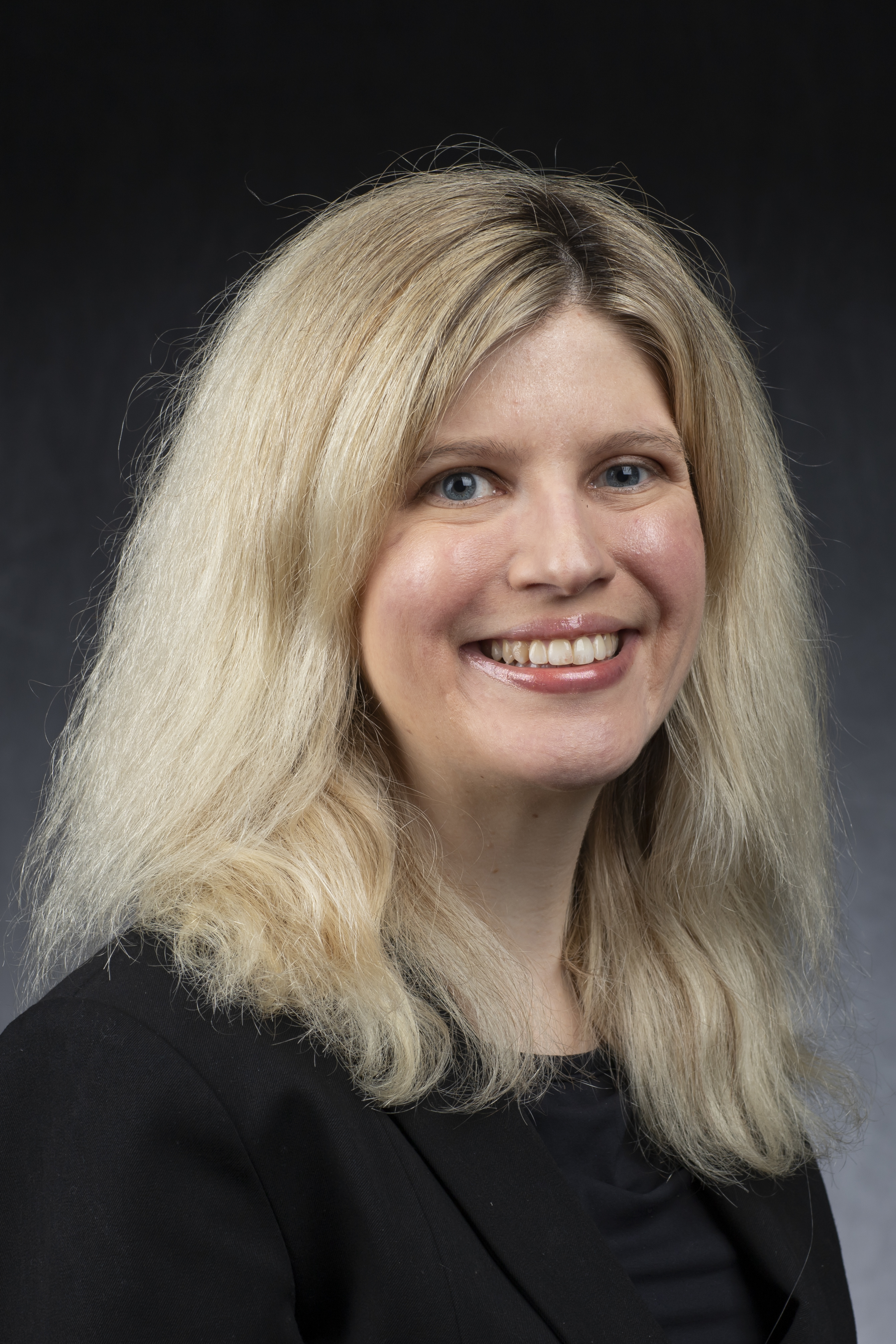 GABRIELLE PEREZ
Hello! My name is Gabrielle Perez (I go by Gabbie). I am originally from Fort Lauderdale, Florida, although I've lived in Atlanta for the past 15 years. I received a BA in psychology from Emory University in 2009, and recently completed a master's in humanistic and transpersonal psychology at the University of West Georgia in 2020. In the ten years or so between undergrad and my first master's, although I knew I wanted to go into the field of counseling, I really grappled with how I could participate in the field in a way that felt both true and authentic to who I am as a person, and true to the values I hold dear in therapeutic relationships with clients. My first master's was a theoretical/academic degree that did not lead to clinical licensure, however, it exposed me to ideas and perspectives in counseling that draw on human strengths, taking a positive and non-pathologizing approach to working with clients that deeply resonates with me. Several of my classmates mentioned Valdosta State's Marriage and Family Therapy Program as one that shared many of the same therapeutic perspectives, so I decided to look into VSU's program, and I instantly fell in love with it. I love that I can receive a clinical education in an environment where professors and students alike are truly kind, supportive, and collaborative, and that we receive hands-on training in our clinic from day one. The emphasis on diversity and the training in systemic thinking we receive allows us to work with clients holistically, which I think is truly beautiful, in addition to being the only truly ethical way to engage in therapy. My ultimate goal is to work in private practice in Atlanta, using the knowledge I've gained from both of my master's degrees to offer therapy that integrates spiritual and contemplative modalities such as mindfulness with my clinical training.
 MAKALYN SABELLA
Hello everyone, my name is Makalyn Sabella! I am originally from Douglasville, Ga; which is a little bit outside of metro-Atlanta. I graduated in December of 2021 from Valdosta State University with a bachelor's degree in Sociology and Anthropology and a minor in Women and Gender Studies. Growing up, I always knew I wanted to help people in whatever career choice I made. My senior year of undergrad I received a wonderful opportunity to do my senior internship with the VSU Marriage and Family Therapy program. I was incredibility interested in what marriage and family therapy was and the program that was offered at VSU. I was astonished by how welcoming and hands on the clinic and everyone within were. Being accepted now, I am so excited to gain new opportunities to learn and grow within the Marriage and Family Therapy program!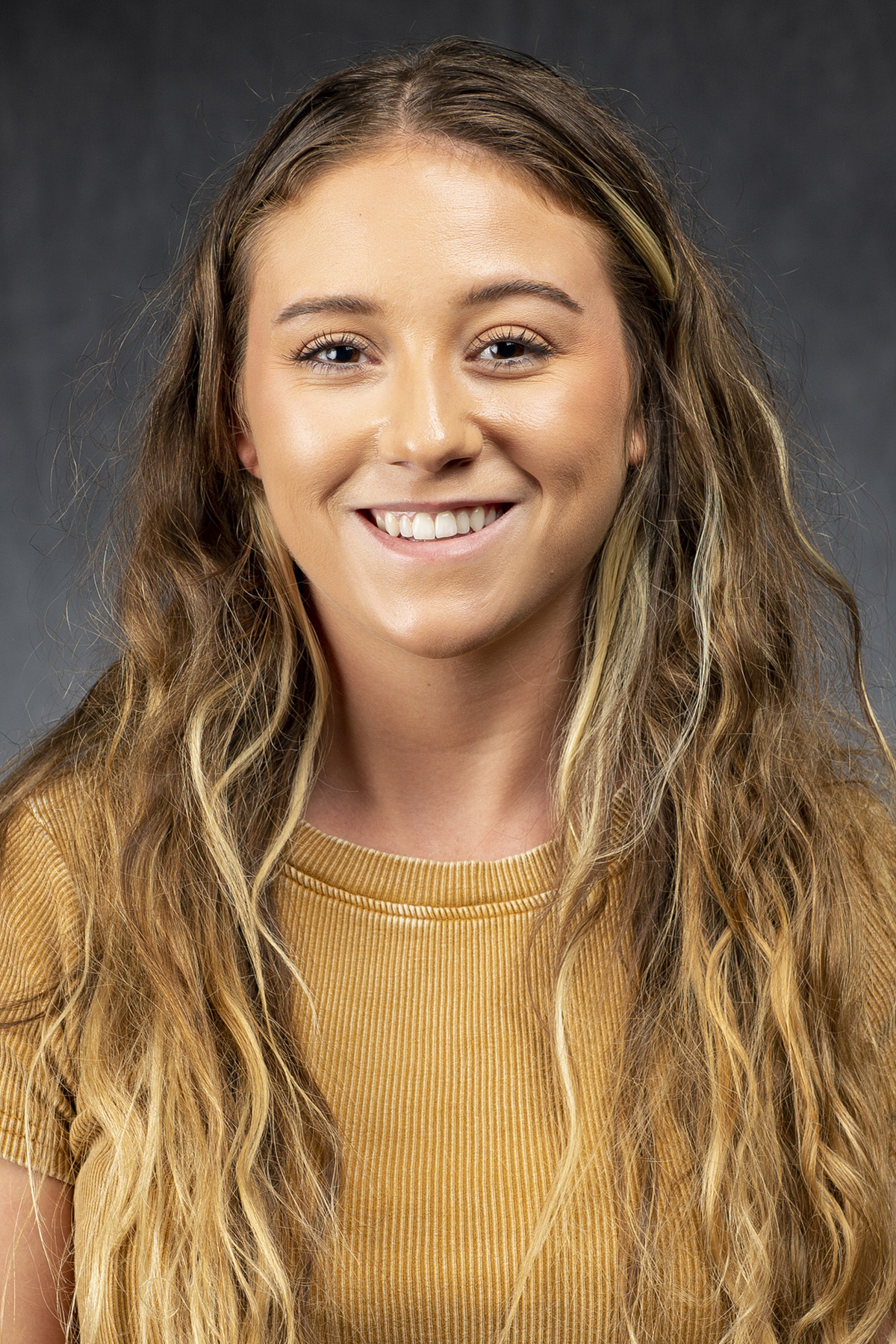 BRENNA SAUNDERS
Hello, my name is Brenna Saunders. I was born and raised in Owensboro, Kentucky. I moved to Valdosta due to my first duty assignment at Moody AFB while being Active-Duty Air Force. I served four years active as Security Forces and cross trained into Healthcare Administrative Management in the Air Force Reserves where I continue to serve. I earned my Bachelor's of Science degree in Social Psychology at Park University. I also received my Associates in Applied Science Criminal Justice through the Community College of The Air Force. Before my active-duty contract ended I did the Skills Bridge Internship where I interned at Better Mood Clinic here in Valdosta for six months. During that internship I knew becoming a therapist was the right fit for me. My friend is a MFT and encouraged me to look into VSU where I fell in love with the diversity, hands on clinical training, and broad-mindedness of our studies. I am immensely proud to be a part of this program and enduring a profession I am so passionate about. I want to obtain my license after this program and work clinically to serve a diversity of clients of all ages, promoting unity and self-love.  
SYDNEY SIDDELL
Hey, my name is Sydney Siddell and I grew up in Thomasville, Ga. I graduated in December 2021 with a bachelor's in psychology. People have come to me for advice since middle school, but I did not consider a career in psychology until I met 5 memorable kids at my current job. I was encouraged to research careers in psychology by a mom who watched me interacting with these kids. Finding myself a little overwhelmed by all the options in the psych field, I was relieved to learn that the MFT program here at VSU (Valdosta State University) upholds principles that I believe to be important. My goal is to work near a body of water or a state park so I can meet people for sessions in nature. I hope to work together with some like-minded people on a program that will provide accessible mental health education and care to people who may not know about their options. 
 CAMRYN STUDSTILL
Hello everyone! My name is Camryn Studstill, and I am a Valdosta native born and raised. I graduated Magna Cum Laude in December 2021 from Valdosta State University with my Bachelor of Science degree in Psychology and a minor in Sociology. I first learned about the Marriage and Family Therapy Program when a group of graduate students came to talk about Family Works during one of my undergrad classes. I had a wonderful opportunity to intern with this program during the Summer of 2021 and automatically fell in love with it. I have always had a passion for helping and serving others, which is something the MFT program will allow me to do. I look forward to continuing my journey here at Family Works and cannot wait to see what the future holds!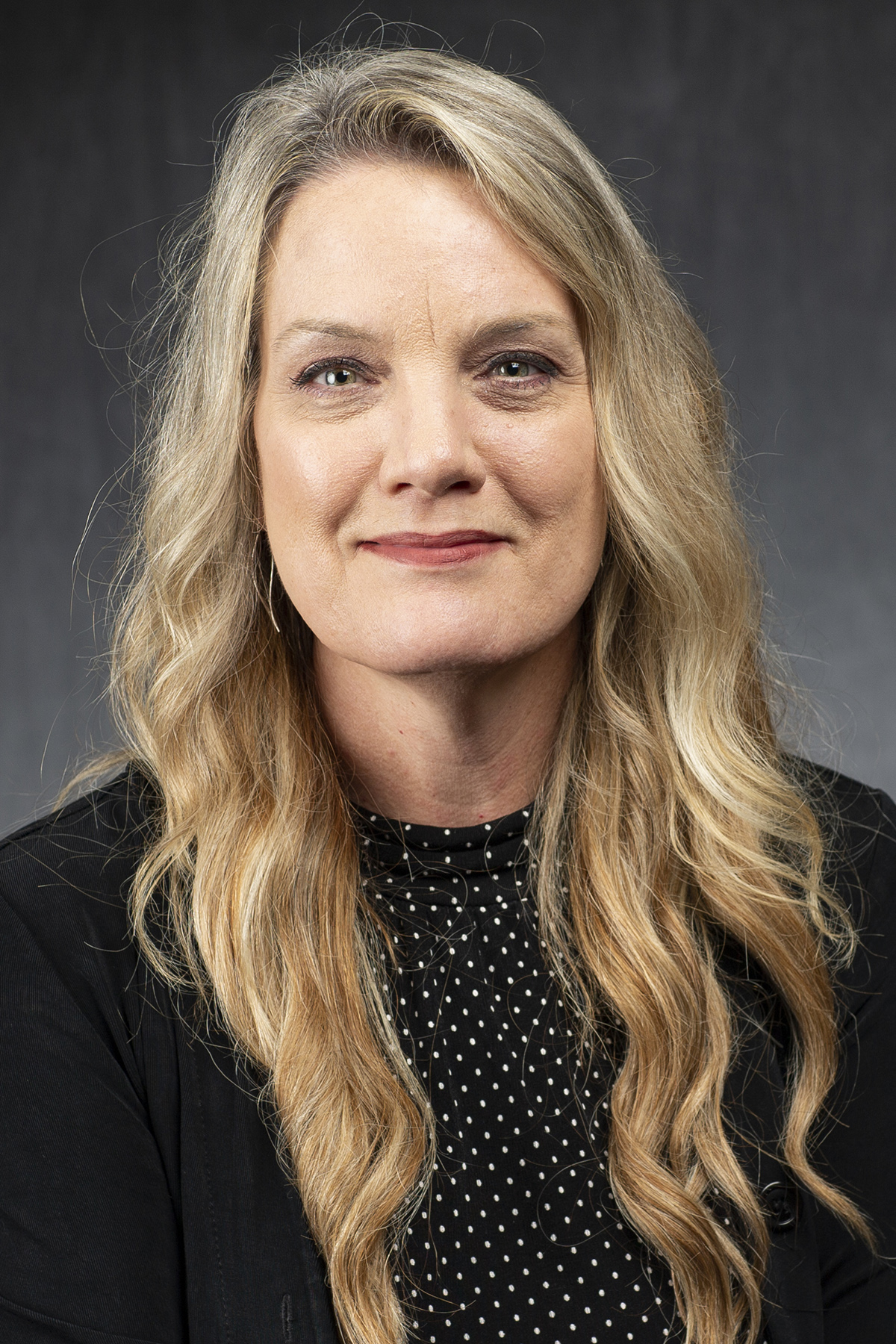 DEBORAH VIZCARRONDO
HI!  My name is Deborah Vizcarrondo and I have lived in Valdosta since 1987 when I moved here as a junior to complete my B.S. Ed in Spanish.  I stayed the following year to continue on and get my M. Ed. In Spanish as well.  From then on I taught Spanish in public and private high schools, colleges and even for home school groups. In the summers, I often went to Spanish speaking countries to do volunteer ministry work of different types, ranging from teaching, holding children's camps, putting floors in homes and providing resources to support local leaders in rural areas.  This led me to starting my own non-profit that I ran for 5 years.  The common denominator in all of these experiences was engaging in the lives of people directly, using whatever skills and resources I had available to me, to benefit
them in some way.  Helping others and
see
ing them
thrive has always been my passion.  The greatest
frustration I had in these prior experiences was not having the therapeutic skills to help as I would've liked.  So, now that my three children have all finished their schooling and are living independently, it's time to purse that formal training.  I chose VSU's Marriage and Family Therapy Program because I've had a number of personal friends who've gone through the program and who all are amazing friends and therapists.  The education they received here in the MFT program was exemplary and I am so excited to now have the same opportunity to learn and grow personally and professionally as they did and then use those skills to continue helping others.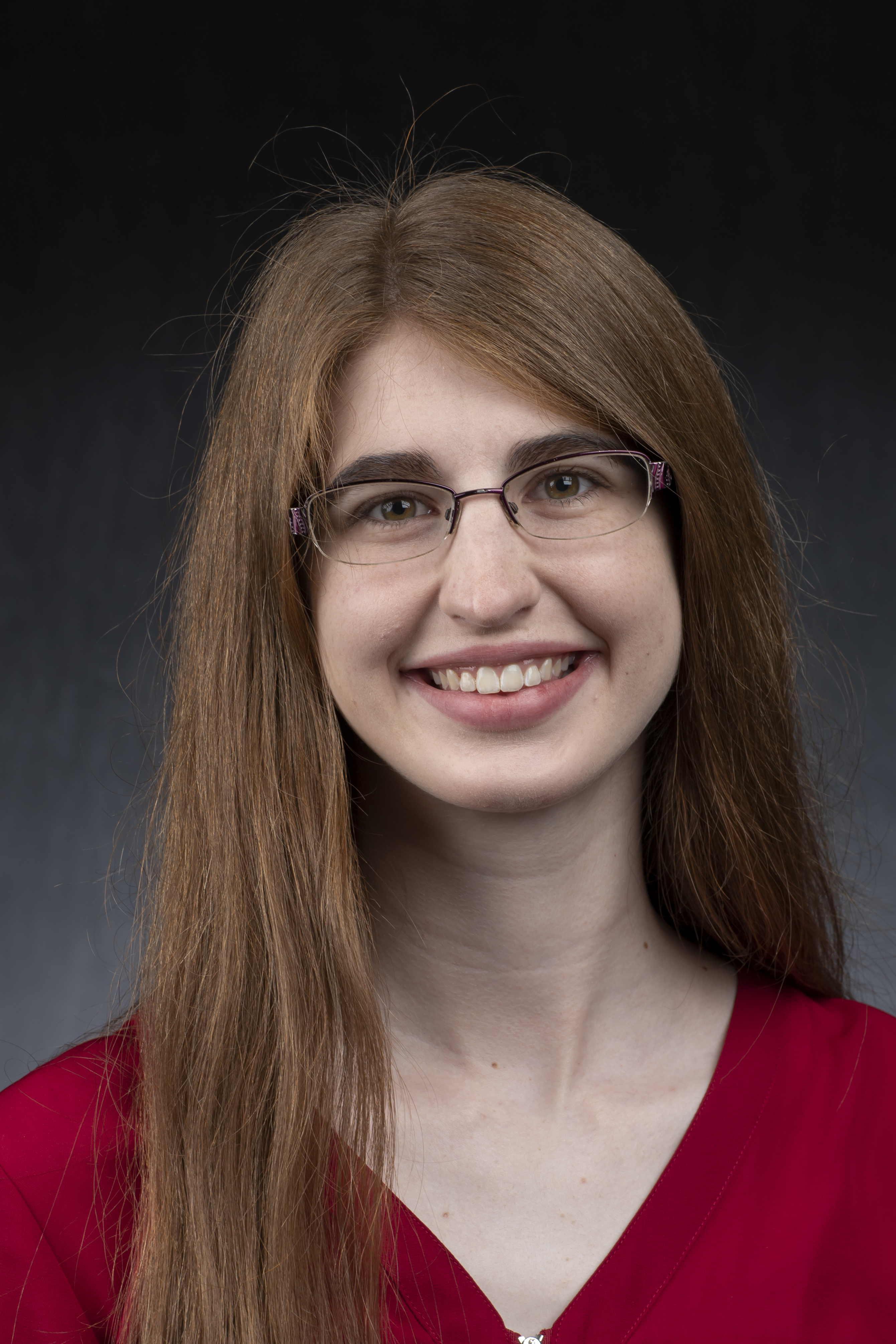 MACKENZIE WATERS
Hello, my name is Mackenzie Waters, and I am from Newnan, Georgia. I received my Bachelor of Science in sociology from the University of West Georgia. I wanted to be a therapist since I was young, but I was not sure what type of therapy I wanted to go into. I found my love for families during undergrad and decided on marriage and family therapy. I love how involved the program is at Valdosta State University, and that is why I decided to apply here. I am very excited about these next two years and the prospect of becoming a licensed marriage and family therapist in the future!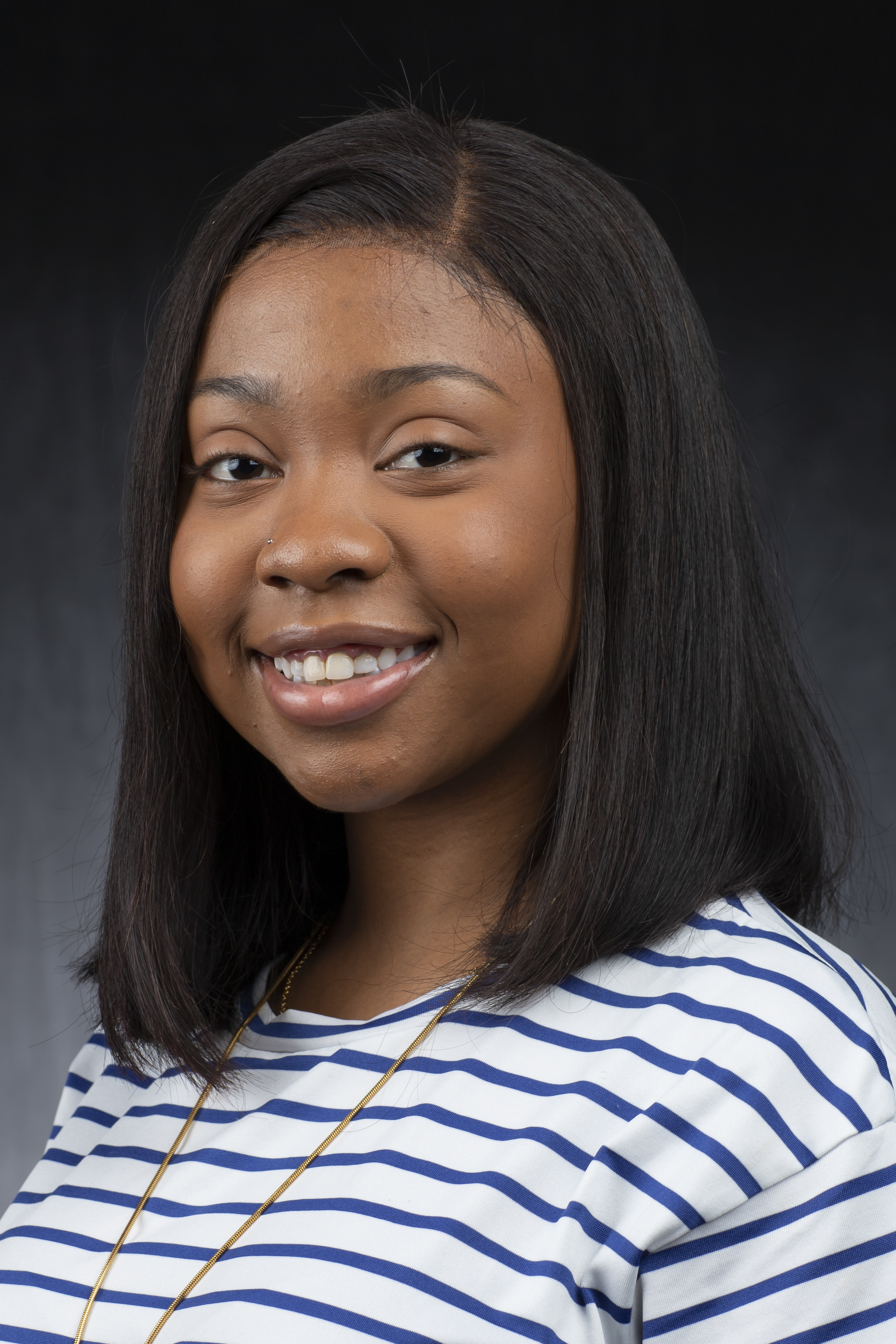 TY'KERIA WHITE
I am Ty'Keria White, a first year Marriage & Family Intern. I was born and raised in Valdosta, GA. I obtained my Bachelor of Science in psychology at Valdosta State University, and figured there was no other place than home to continue my education. I am the first generation in my immediate family to be obtaining my master's. I believe that therapy is a part of my purpose, and hope that I can fulfill this by being a part of this program. I am extremely excited to be beginning this new venture, and hope to find an immense amount of success, not only with the program but in life.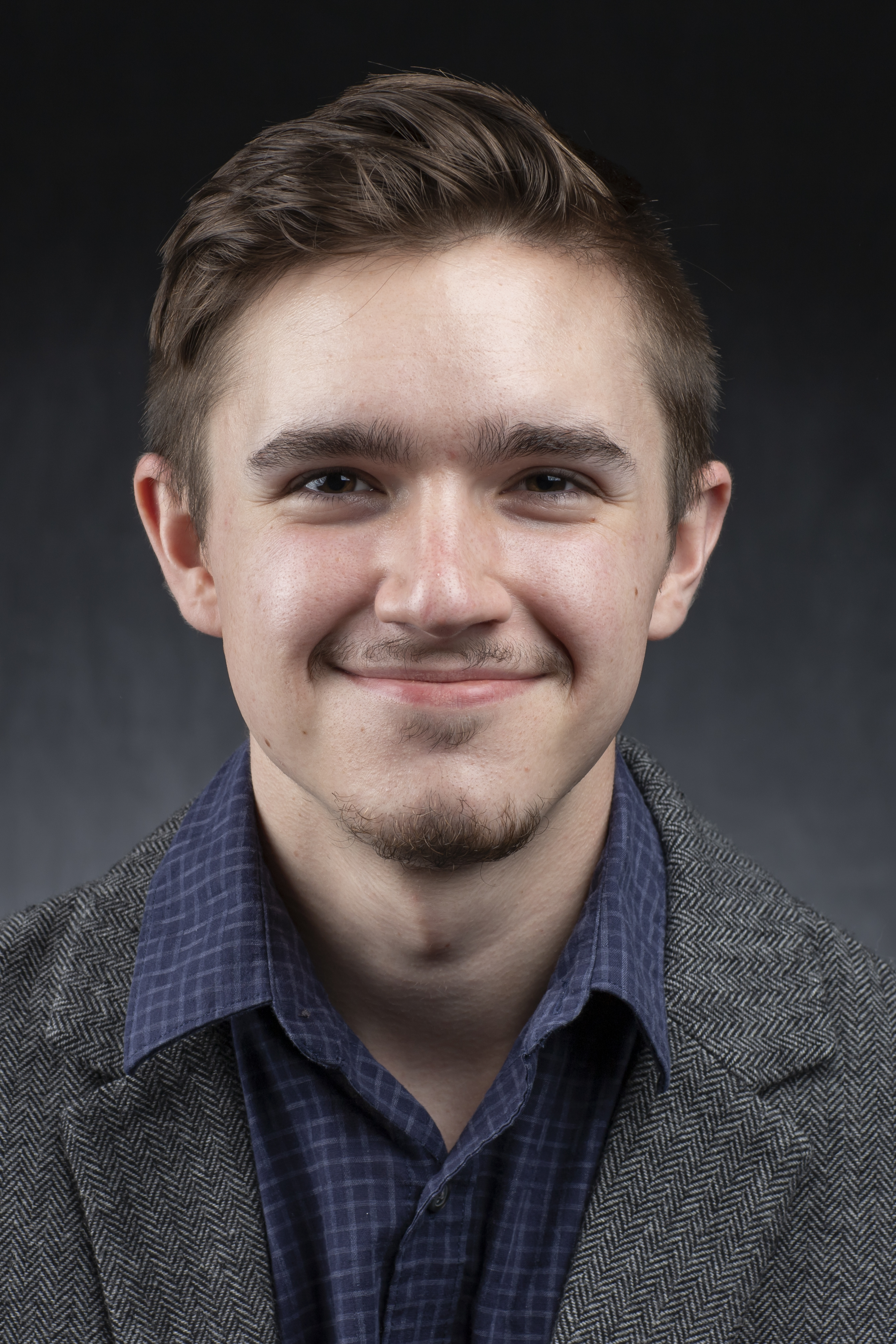 ETHAN WILLIAMS
Hello, hello! My name is Ethan Williams, and I am from Newnan, GA, "The City of Homes." I realized during high school that I wanted to do something in the field of therapy or mental health. I received my B.S. in psychology from the University of West GA, and during those years, I came to realize the importance of relationships in mental health. I realized that I desired to go into an MFT program. In my search, I came across VSU's MFT Program. The program's practicum, where students simultaneously learn and serve the community through FamilyWorks, made VSU a top choice. On top of that, the systems approach fell wonderfully in line with my desire to do therapy using an approach that values the influence of all relationships on mental health. I look forward to expanding not only my knowledge and skill set, but, most importantly, my ability to be with others in a way that is personal and helpful.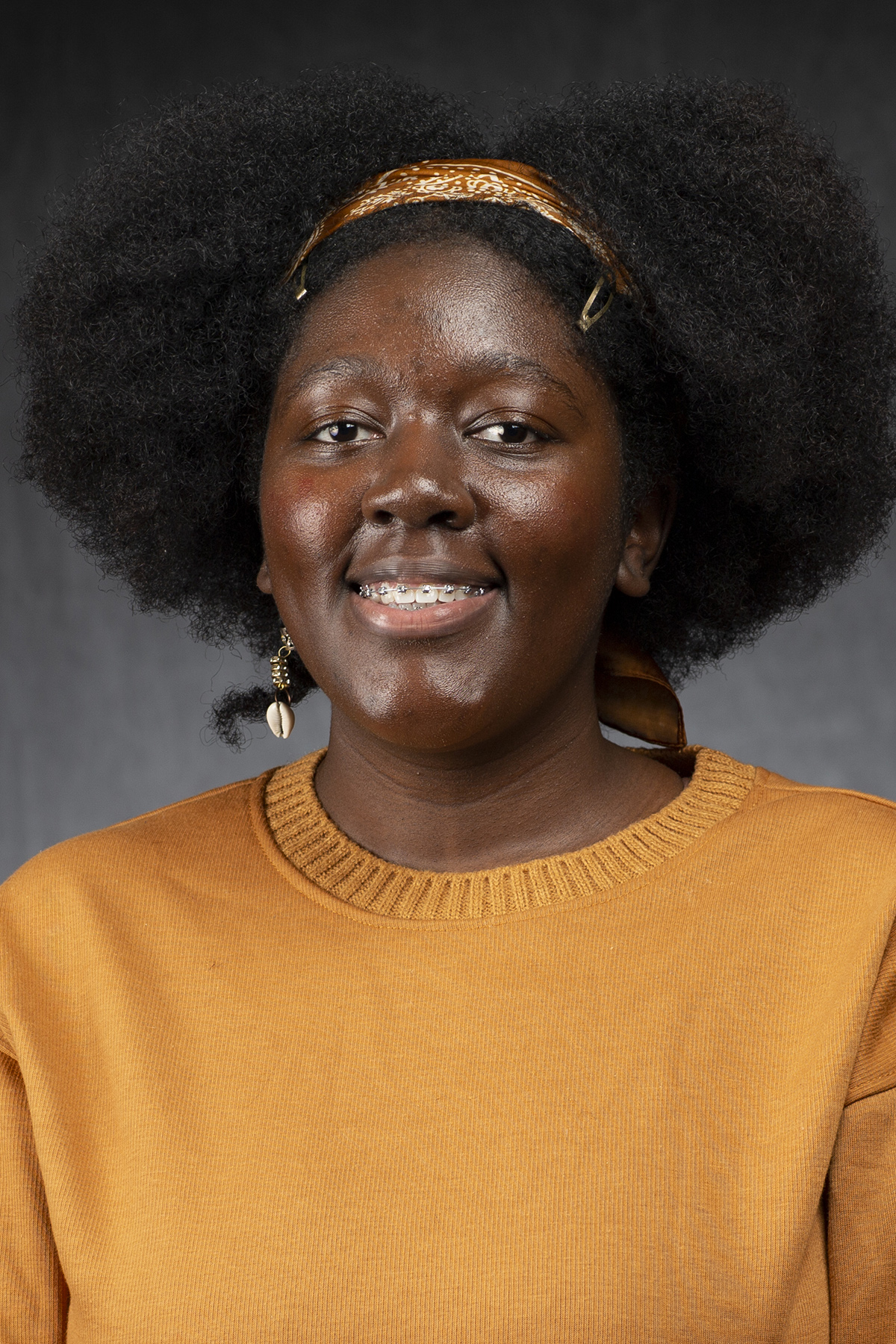 KAIA WILLIAMS
Hey everyone, my name is Kaia Williams, my parents were both in the military so I moved around a lot. I graduated Valdosta State in December 2021 with a Political Science degree. When I was younger I was always to that I was a good listener, and I knew that I wanted to help people who couldn't speak for their self. I thought a lawyer would fill those shoes, but it just I didn't feel complete. I was recommended to look more into the Marriage and Family Therapy, and after doing more research I become interested in the program. I hope to be able to help different people, and I hope to help people like me. I am excited to learn how to understand people better, and look forward to diving into the future of therapy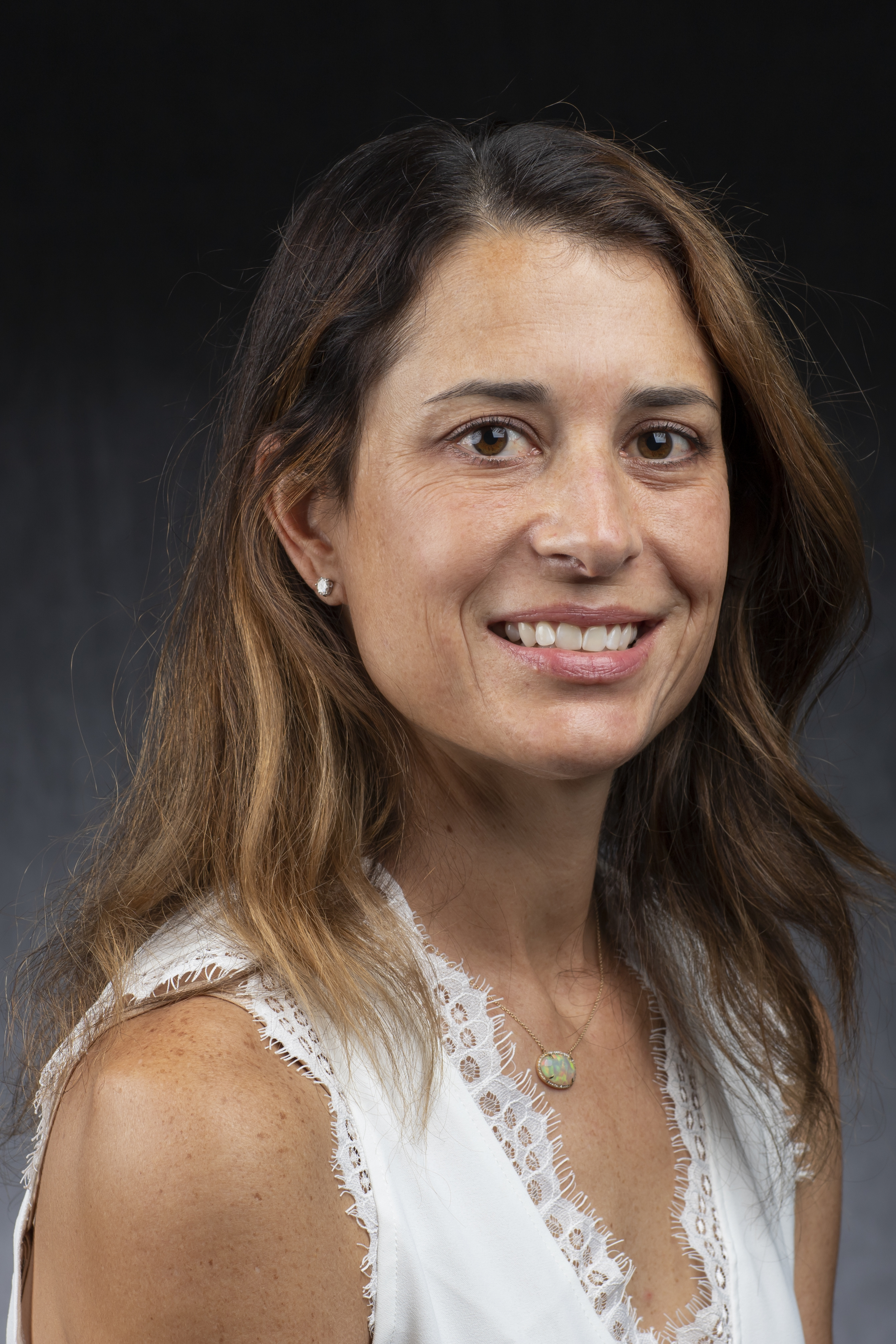 SHEA WALKER
As a life-long resident of Valdosta, attending VSU for my undergraduate studies was a natural choice. In 2002, I finished my four years; however, in 2017 I went back to get a Bachelor of Arts degree in interdisciplinary studies.  
I've been a local entrepreneur, owning a small one-woman business in the real estate community.  Helping people, through guiding them with possibly their largest financial purchase, has been rewarding.  When considering a career change, I felt led to marriage and family therapy.  VSU offers so much for the budding therapist, and I feel honored to be a part of this program.  
Once fully licensed, my hope is to ultimately own my own practice, using the MFT training to specifically work with addiction, children's behavioral conduct, and couples counseling.
Clinically Active
 MARKIA CARR
Hey y'all, my name is Markia. I was born and raised in Decatur, Georgia. In May 2021, I received a Bachelor's of Arts in psychology from Agnes Scott College. I always knew that I wanted to work with kids in some capacity, so initially I thought that I would become a school counselor or a school psychologist. However, it wasn't until after researching and learning about the high prevalence of domestic violence in often overlooked and marginalized communities, that I became passionate about finding ways to advocate and help domestic violence survivors, which led me to want to work with couples and families. I decided to attend Valdosta State University's Marriage and Family Therapy Program, because of the program's hands-on training and the program's mission statement which showed me that the program is dedicated to community service and diversity. I believe this aligns with my personal goals to serve clients from diverse backgrounds. In the future, I hope to open up my own practice as a licensed marriage and family therapist.
  YOVANI CARRANZA
Hello, my name is Yovani. I am from Moultrie, GA. I recently graduated from Valdosta State University with a B.S. in psychology in May 2020. I took a gap year after graduation and was working at the Migrant Farmworkers Clinic in Lake Park. I came across the Marriage and Family Therapy Program at VSU because of the yearly health fair event that is held for farmworkers. I had the opportunity to observe how therapists interacted with the clients and suddenly, I was intrigued. My goal in the future is to become licensed in Georgia and open a private practice in my hometown. I aspire to help anyone so that everyone can live a healthy and stable life.
 KIARA CARSON
Greetings! My name is Kiara Carson and I am from Orangeburg, South Carolina. I am a recent graduate of Brevard College with a Bachelor of Arts in criminal justice, and a minor in pre-law. I came across Valdosta State University's Marriage and Family Therapy Program during my sophomore year in high school. It was the experiential learning through the student-run clinic that drew me into this program. I have a passion for the inner workings of relationships and talking with people. In pursuing my studies, I hope that this approach will strengthen my knowledge of the family dynamic. I am excited to see how this program challenges and prepares me before pursuing a law degree and molds me for my career as a family court judge. 
 MARGARET COSPER
Hi. My name is Margaret Cosper and I was born and raised right here in Valdosta, GA. I recently earned my BFA in dance at Valdosta State and I am thrilled to work towards my Master's of Science in marriage and family therapy at VSU, too. It was through teaching dance that I discovered my love of working with children and my calling of becoming a marriage and family therapist. After researching the program here and learning of its hands-on training approach and emphasis on diversity and inclusion, I knew this was where I wanted to be. I am so excited to implement my passion for helping others into my work throughout this program and I look forward to the journey ahead. 
 LAURELLE DAVIS
Hello! My name is Laurelle Davis. I was born and raised in the beautiful city of Jacksonville, Florida. I earned my bachelor's degree in psychology, with a minor in criminal justice, from the illustrious Florida Memorial University in May 2018. I continued my studies by earning a Master of Arts degree in forensic psychology from Fairleigh Dickinson University in February 2020. During my time at FDU, I had an internship that allowed me to teach social-emotional skills to grade school children. This internship made me realize that I wanted to connect with my patients more than the forensic field allowed. COVID-19 forced me to slow down for a year and allowed me to reevaluate what I wanted to do in my career moving forward. I realized that I love working with not only children but the nuclear family as a whole. I chose Valdosta State University to pursue this path because of their commitment to diverse thinking and hands-on training. Upon completion of this program, I hope to become a licensed therapist working with children and their families, both clinically and forensically. 
 CAROLINA GLEATON
Hi there! My name is Carolina Gleaton! I was born and raised in Tallahassee, Florida, and this past spring, I graduated from Florida State University with a bachelor's in psychology and a minor in child development. All of my life, friends, family, and sometimes even strangers would lean on me for advice or support through their hardships. So, when I was looking into future careers, therapy was a natural choice! I had no idea that the realm of marriage and family therapy existed until I sat down with one of my professors during undergrad and he encouraged me to do some research of my own about it. From that point forward, I knew that this was exactly what I wanted to pursue! When applying to different programs, VSU was the only program that felt like home rather than a place to get an education and leave. I also knew that all of the opportunities for hands-on learning and application would help shape and refine my skills in a way that other programs could not. My goal is to eventually become a licensed MFT and start my own practice. In the meantime, my aspirations are to simply allow others to be heard and to enjoy every moment of my time here at VSU!
 DREW GUTIERREZ
Hello! My name is Drew Gutierrez. I am from the far away land of Salt Lake City, Utah. I recently graduated from Utah State University with a B.S. in human development and family studies and a minor in mental health awareness & advocacy. Over the course of my undergraduate degree, I interviewed many mental health professionals, trying to discover what career would be right for me. During this time, I worked with teenage boys at a local residential treatment center. These boys primarily struggled with substance abuse and mental health issues. Through the clinical experiences I was able to have with these boys, I felt that pursuing a degree in marriage and family therapy was right for me. I am thrilled to have the opportunity to be studying out-of-state here at VSU! I was drawn to this program because of the heavy focus that is placed on systemic thinking and the development of clinical skills. My interests outside of academics include hiking, backpacking, traveling, trying new foods, and above all, spending time with my incredible wife.
 KALI HENDRICKS
Hi! My name is Kali Hendricks. I was born and raised here in Valdosta, GA. I graduated from Valdosta State university in 2016 with my Bachelor of Arts degree in psychology and a Spanish for Professionals Certificate. My original plan for graduate school was to pursue my doctorate in clinical psychology with a focus on anxiety and depression disorders. However, life happened. I decided to stay here in Valdosta to be with my family. I took time to think about what I wanted to do with my B.A.
I first heard about the Marriage and Family Therapy program through my older brother who also attended the program. I had not known the program existed or what it was about. I made the decision to pursue therapy for my own mental health and stumbled upon the FamilyWorks Clinic. I fell in love with the way the budding therapists talked to me, listened to my problems, and helped me arrive at possible solutions. When the chance to apply to the program arose, I did and was accepted.
I have always known that I wanted to help people through therapy. I thought the only way was through a clinical phsychological approach, e.g. through medication, CBT, etc. Looking at the background of the MFT program and its systemic approach, as well as experiencing the therapy firsthand, I now know there are multiple ways to approach a problem and assist others in solving problems. I am excited to learn more about the theories and history behind marriage and family therapy so that I can be a well-read, well-taught therapist and live my dream of serving those who need it.
 CAROLINE HUGHES
Hello! My name is Caroline Hughes. I am from Valdosta, GA, and I attended Auburn University for my undergraduate program and received a B.A. in psychology. During my time at Auburn, I got to experience both the research and practitioner sides of the field of psychology, and I found that I have a passion for working with people directly. I feel that VSU's MFT Program will best prepare me to work with diverse populations. My goal is to become a licensed MFT, to work in the Lowndes County area, and be able to give back to my community. 
 MORGAN NAUMAN
Hello! My name is Morgan Nauman. I am from Reno, Nevada, where I got my bachelor's degree in psychology from the University of Nevada, Reno. I am very passionate about people and knew from a very young age that I wanted to do something that allowed me to help people in some capacity. It wasn't until I was in high school that I realized I could do that through counseling. I found the idea of counseling very interesting because I often found myself asking a lot of "why" questions about people. Why do people act how they do? Why does society perceive people in different ways? This line of questioning is what ultimately led me down the path of psychology and led to the Marriage and Family Therapy Program at Valdosta State. I hope to own a private practice one day, providing counseling to struggling families, particularly children. 
 OLIVIA ROSE
Hello, my name is Olivia Rose and I am from St. Mary's, Georgia. I graduated from Valdosta State University with a bachelor's degree in psychology and a minor in sociology, and now I am currently a graduate student in VSU's Marriage and Family Therapy Program. I was drawn to the program through the internship I did with them during undergrad - this is where I realized that the style of teaching and the therapeutic techniques used in the classroom and clinic resonated with me. Further, the students and faculty are remarkable, and I couldn't be happier to join them on this journey. I hope to one day learn the art of marriage and family therapy and use it to positively impact as many people as I can. I can't wait to see how this next chapter in my life unfolds!
 BIANCA SIMMONS
Hi everyone! My name is Bianca Simmons, and I am from Leavenworth, KS. I graduated from University of Kansas and received a BGS in psychology with a minor in sociology in 2020. My journey to MFT has been anything but traditional. I have known since high school that I wanted to be a therapist. I have always had deep empathy for the folks around me who were struggling and needed a listening ear. When I began college, I attended Oklahoma State University and majored in studio art with the goal to become an art therapist. By the end of the year, I switched gears and decided to move back to Kansas, transfer to KU and change my major to psychology. I learned more about marriage and family therapy through my best friend Kimberlee Fields who graduated from VSU's MFT Program in 2017. After she informed me about how supportive, diverse, and hands-on the program was, I decided after extensive research that this program was a perfect fit for me. After I graduate, I plan on pursuing a Psy.D. in marriage and family therapy or clinical psychology. My research interests include body image and eating disorders, improving mental health treatment accessibility in Black communities and healing from racial trauma. I want my life's work as a therapist to consist of destigmatizing mental illness and advocating for populations that deserve the resources necessary to heal and thrive. 
MFT Program
FamilyWorks
FamilyWorks Fax
229.219.1280
Campus Address
903 N. Patterson St.
Valdosta, GA 31698
Mailing Address
1500 N. Patterson St.
Valdosta, GA 31698