Employee & Organizational Development
Welcome to Employee Organizational Development Office!
Training & Development Updates:
The Office of Employee & Organizational Development will be offering "Spring Training" from February 6 - April 21!
VSU departments are invited to ready their team with department development. Complete your department request now to get on the schedule. 
Development topics include communication (interpersonal, professional, and generational), managing conflict, appreciation exchange, and customer service. 
NOTE: Needs assessment can be conducted to determine appropriate topic for your team.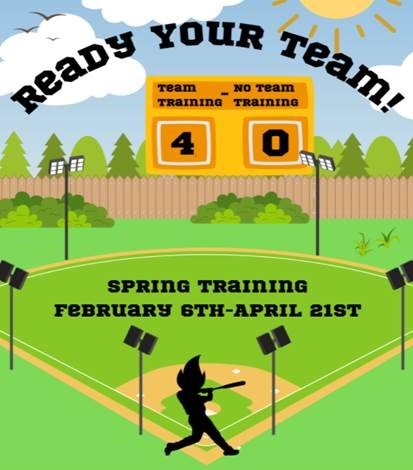 If you have any questions or concerns about a specific training, please contact Employee Development at training@valdosta.edu.
---
About Us
The Employee and Organizational Development Department is primarily a resource unit to assist employees to achieve University goals, realize career ambitions and enhance personal job levels.
This Department provides on going programs to orient, train and develop employees, thereby improving skill levels, promoting personal career growth, and optimizing employee performance.
We hope you find our web pages helpful as you look for professional development opportunities here at VSU. Our Office is here to assist you with finding resources to enhance your skills and allow for career growth opportunities. We provide regularly scheduled training classes each semester and also work with individual departments to offer customized courses as well.
Customized sessions and departmental retreats are now available for face-to-face facilitation! Please make any customized training requests to Wendy Byrd at wjbyrd@valdosta.edu.  
Our Vision
Our vision is to be the core of employee training and development at VSU by being a consistent resource with a solid reputation of unifying teams, meeting the needs of campus, and strengthening the overall mission of the University. 
Our Values
Service Excellence
We strive to foster a culture of service excellence by sustaining efficiency, accuracy and quality in the services that we provide to VSU employees, partners, and constituents.  

Collaboration
We are dedicated to creating an inclusive environment by collaborating across all units of VSU to build authentic relationships that facilitate the accomplishment of institutional, divisional, and departmental goals.  
Impact
We empower employees, partners, and constituents at VSU to pursue life-long learning by utilizing innovative approaches to training and development that champion personal and professional growth. 
Employee & Organizational Development
University Center Entrance 3
1500 N. Patterson St.
Valdosta, Georgia 31698
Mailing Address
1500 N. Patterson St.
Valdosta, GA 31698
Main