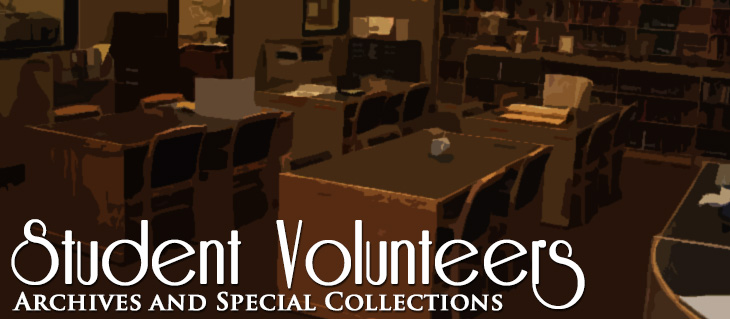 Welcome to the Valdosta State University Archives and Special Collections Student Volunteer Page. Log into the databases from here or browse below to find tutorials and helpful information. 
Forms
Notice: You must be logged into your Valdosta State Active Directory account to use the indexing forms. 
Valdosta Daily Times Indexing Form
Valdosta Daily Times Photo Negatives Indexing Form
Campus Canopy and the Spectator Indexing Form
History Scrapbook Indexing Form
Valdosta Daily Times Photograph Negatives Processing Form
Volunteer Contract | Time Sheets | Publicity Scrapbook Form | Student Evaluation Form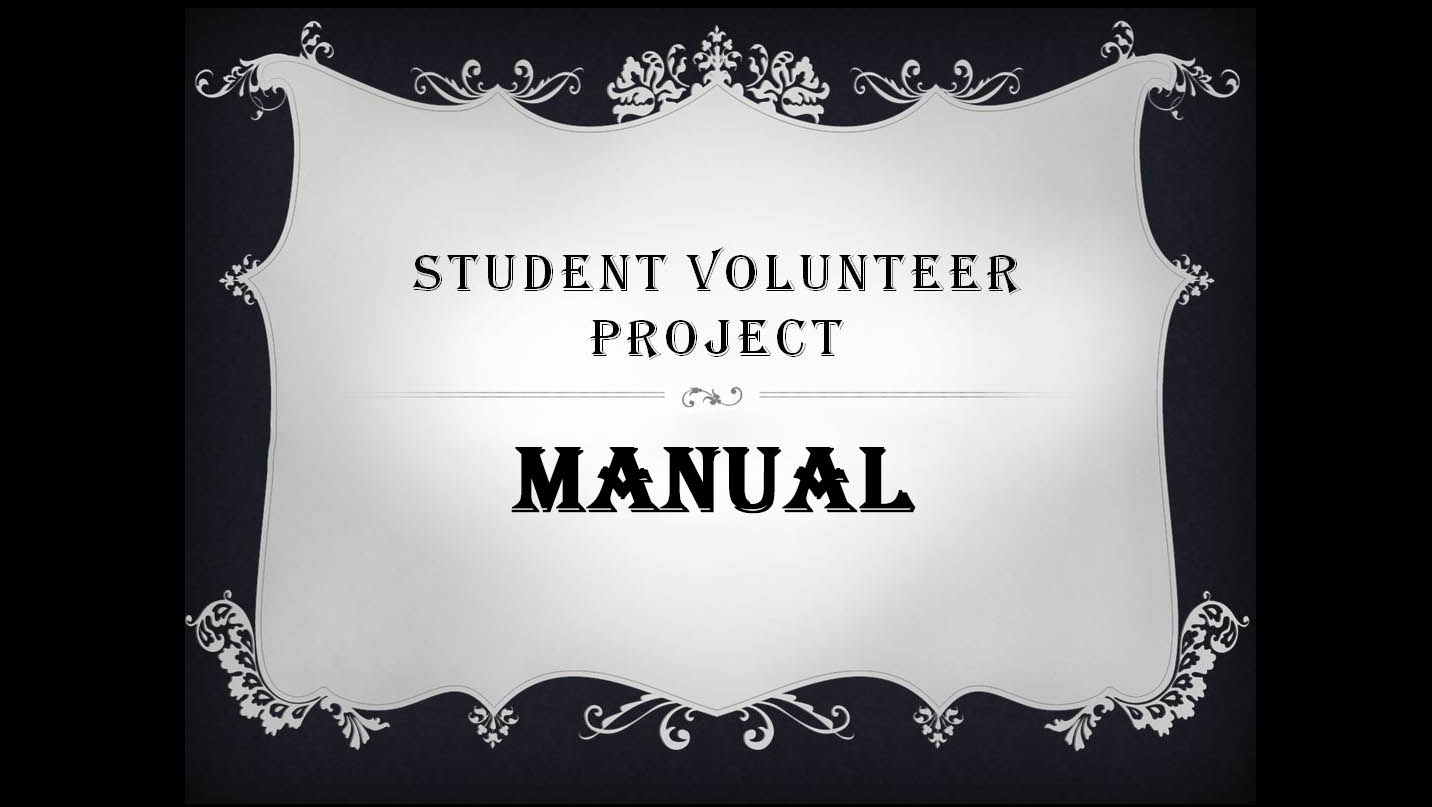 ---
Extra Credit Assignments
The VDT Vital Records Project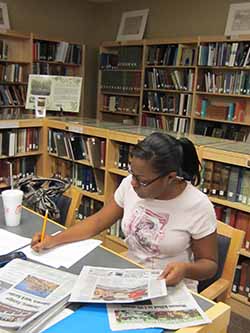 We are trying to fill in a 40-year gap in indexing vital records in the Valdosta Daily Times. Vital Records are births, deaths, engagements, marriages. When this project is completed, we will have a way to quickly look up a birth, death, or marriage from 1868 to the present. Such a source is extremely valuable for genealogists and other researchers. This work involves using MICROFILM. There are two microfilm readers in the workroom and others in the microfilm room on the first floor. Using our forms, and reading from the microfilm readers, you will record the names, dates, and pages for all the vital records for each paper. It takes about 5 - 10 minutes to do one paper, up to 20 if it is the Sunday Engagement section. The work involves:
Browsing the paper for the day/issue, and noting down births, deaths, obituaries, engagements, and marriages for that day/issue on a form.
Entering the results of the forms into our database.
Proof Reading Forms with database entries
We will track the number of names you enter, the number of hours you spend and the number of papers you index. Generally, 9-11 hours and one month's worth of papers indexed will result in 5 points. We aim for 5 points to equal 10 hours of work and some useful segment (like a month) done. You may, of course, do the extended project with microfilm.
The Campus Canopy Indexing Project
T
he Campus Canopy was the school newspaper from 1935 to the 1970's. It covered events on campus from the important, such as Eleanor Roosevelt's visit, to the silly, for instance, Rat Day. With VSU's 100th birthday celebration starting next year, we need to know what is in the newspaper to understand the history of the school. You can help in that task. We are copying the newspaper for preservation reasons. The project includes:
You will be given a "section" of the newspaper for a year. You might have a month or two.
You will fill out a form for each article with the article's title, date and page and names or subjects. The indexing should be brief but thorough.
Enter the information on the form into the database.
The time for five points is based on the other projects: 9-11 hours. You may do more of this project for the extended 30 hour project.

Other Projects, as Assigned
Overall, the goal for the archives projects is for you to work directly with primary sources and see what it takes to make these sources useful for archives users. Along the way, you help out your grade and explore a career area that is available for history majors. If you work hard and like it here, it may be possible to become a student assistant in Archives. We occasionally have openings and like to hire from our volunteers.
The VSU Archives Vertical File Photograph Scanning Project
This project has the goal of scanning and applying metadata to Valdosta State University's large collection of historic photographs. 
You can view the tutorial for scanning here. For Metadata entry, please refer to our controlled vocabulary taxonomy 
Helpful Hints for Entering Data
In General
Check your spelling (this cannot be changed after it is entered)
Don't forget to include your initials (otherwise it's difficult to give credit and verify what has been entered)
Keep your entries simple – summarize!
When you sign in, write down that you are typing the info into the database – (otherwise we won't know – makes it difficult to assign credit and verify what has been entered)
VDT Vital Records
Fill out sheet fully – including volume and issue numbers if available
Write out the year in full (ex: 1946 - not 46)
For birth announcements, if the parent gave is "Mrs. John D.Stevenson" only enter this name in "mother's name" field – don't assume the father's name is the same.
For single digit, months/days place a "0" in front of the entry (ex: 02/09/1946 – not 2/9/1946)
 Campus Canopy
Write out the year in full (ex: 1946 – not 46)
Write out date in full (ex: 11/13/1946 – not 11/13/46)
For single digit, months/days place a "0" in front of the entry (ex: 02/09/1946 – not 2/9/1946)
Scrapbook
Write year as 1946-47 (not 1946-1947)
write out date in full (ex: 11/13/1946 – not 11/13/46)
For single digit months/days place a "0" in front of the entry (ex: 02/09/1946 – not 2/9/1946)
Page numbers are written at the bottom of each sheet – remember; the packet you are working on is a section of a scrapbook, so the first page of your section may not be page one.
---
Archives & Special Collections
William H. Mobley IV Reading Room 
Odum Library
1500 N. Patterson St.
Valdosta, Ga. 31698
Mailing Address
1500 N. Patterson St.
Valdosta, GA 31698
Phone
Archivist

Monday - Thursday

9:00am-5pm

Friday

9:00am-3pm