Society for Human Resource Management (SHRM)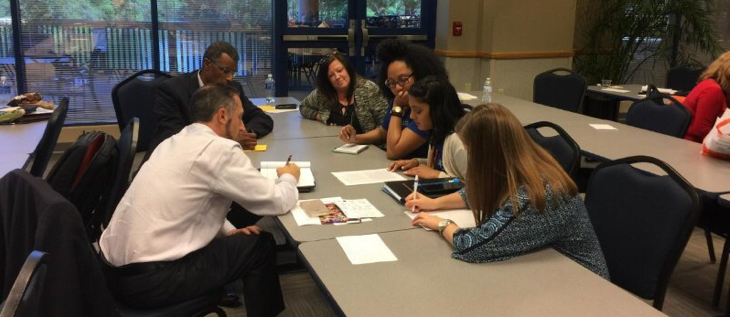 Networking
I/O students collaborating with HR professionals during a workshop at the SHRM Jax 2017 Conference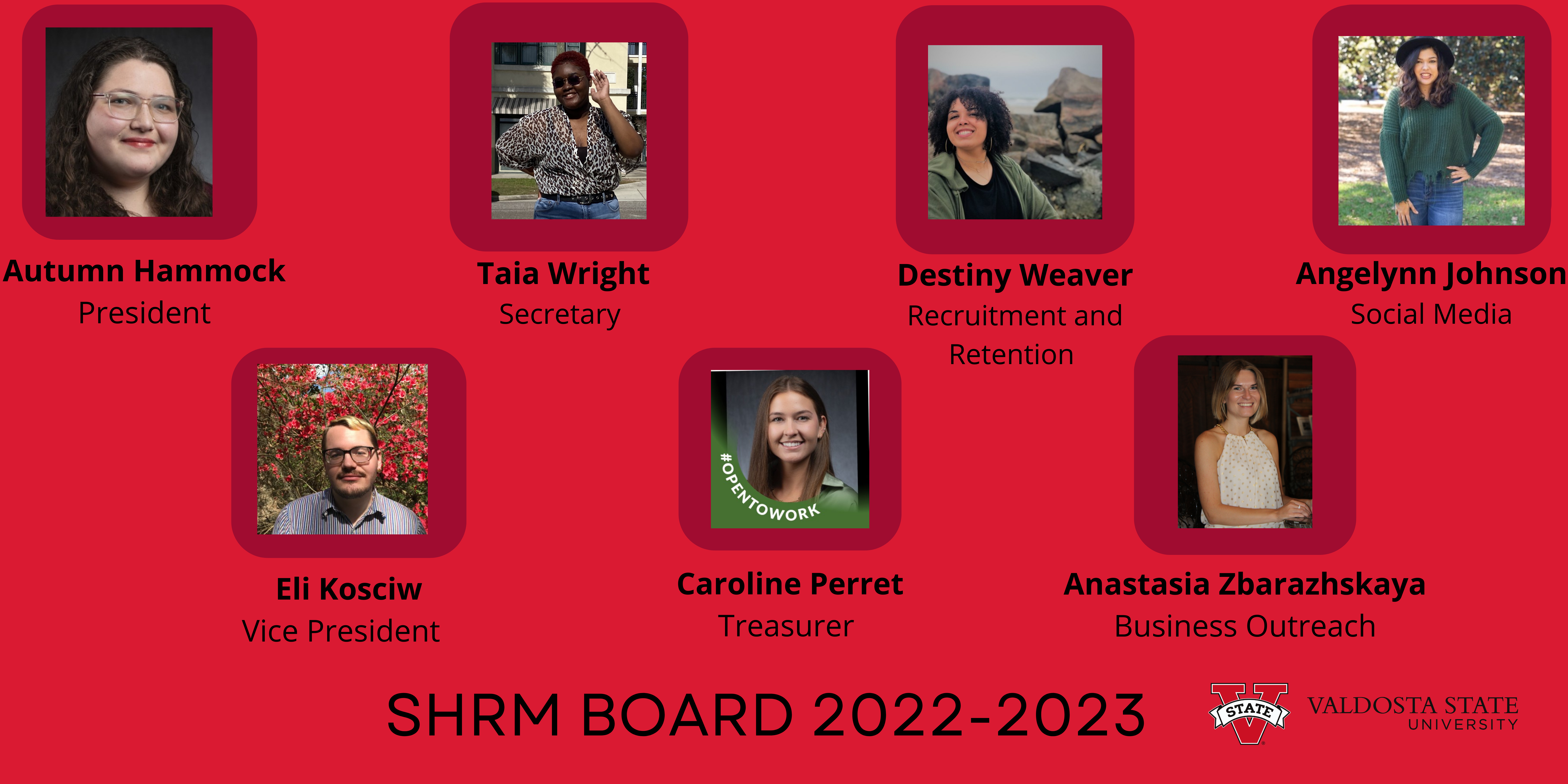 VSU SHRM Executive Board 2022-2023
The 2022-2023 VSU SHRM Chapter Executive Board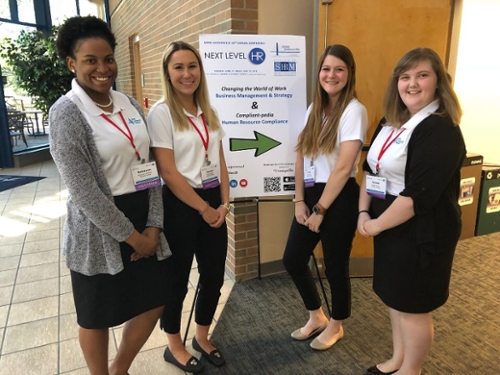 Conferences
Bethannie Jamerson, Sandra Marek, Taylor Hicks, and Natalie Evans volunteered at the SHRM Jax Conference in April 2018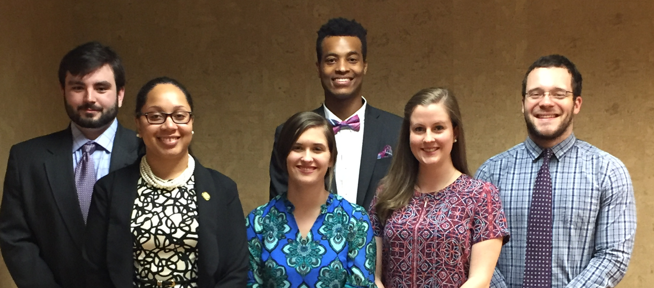 Professionalism
I/O students modeling business attire at VSU's student employment event "Preparing for Success"


The SHRM Purpose, Vision, & Mission
SHRM's Purpose is "to elevate the HR profession."
SHRM's Vision is "to build a world of work that works for all." 
SHRM's Mission is "to empower people and workplaces by advancing HR practices and by maximizing human potential." 
Benefits for choosing to become a national student member of SHRM include access to HR Magazine, the ability to attend the annual SHRM conference at a discounted rate, and scholarship opportunities. 
Benefits for choosing to become a local member of our sponsoring chapter, SHRM Jacksonville include the opportunity to attend the annual SHRM Jax conference at a discounted rate, company site tours around th Jacksonville area, and local chaptermeetings.
For more information regarding SHRM Jacksonville chapter, visit their website
To learn more information about SHRM National, visit their website.
Join SHRM as a National Student Member.
---
The SHRM Student Chapter at Valdosta State University
VSU proudly supports a growing SHRM student chapter. As a student organization, we strive to provide able educational, networking, professional development, volunteering, and mentorship opportunities for our members.





Events and services offered by VSU SHRM for the 20202-23 Academic Year include:
Speaker Series: Come hear from experts and human resources on topics to help jumpstart your career!
Site Tours: Join us to see how actual organizations operate!
Professional Development: Take part in workshops that will refine your current skills to make you standout!
Networking: Expand your network to make valuable and lasting connections!
Mentorship Programs: Connect with a SHRM member to receive help on reaching your goals and gain inside information!
Conferences: Acquire experience & gain and share new ideas in your field!

WHO CAN JOIN? ANYONE!
 
To keep up to date with what we have planned, see our schedule of events
For more information, please contact VSU SHRM's President Autumn Hammock at arhammock@valdosta.edu. 
  
---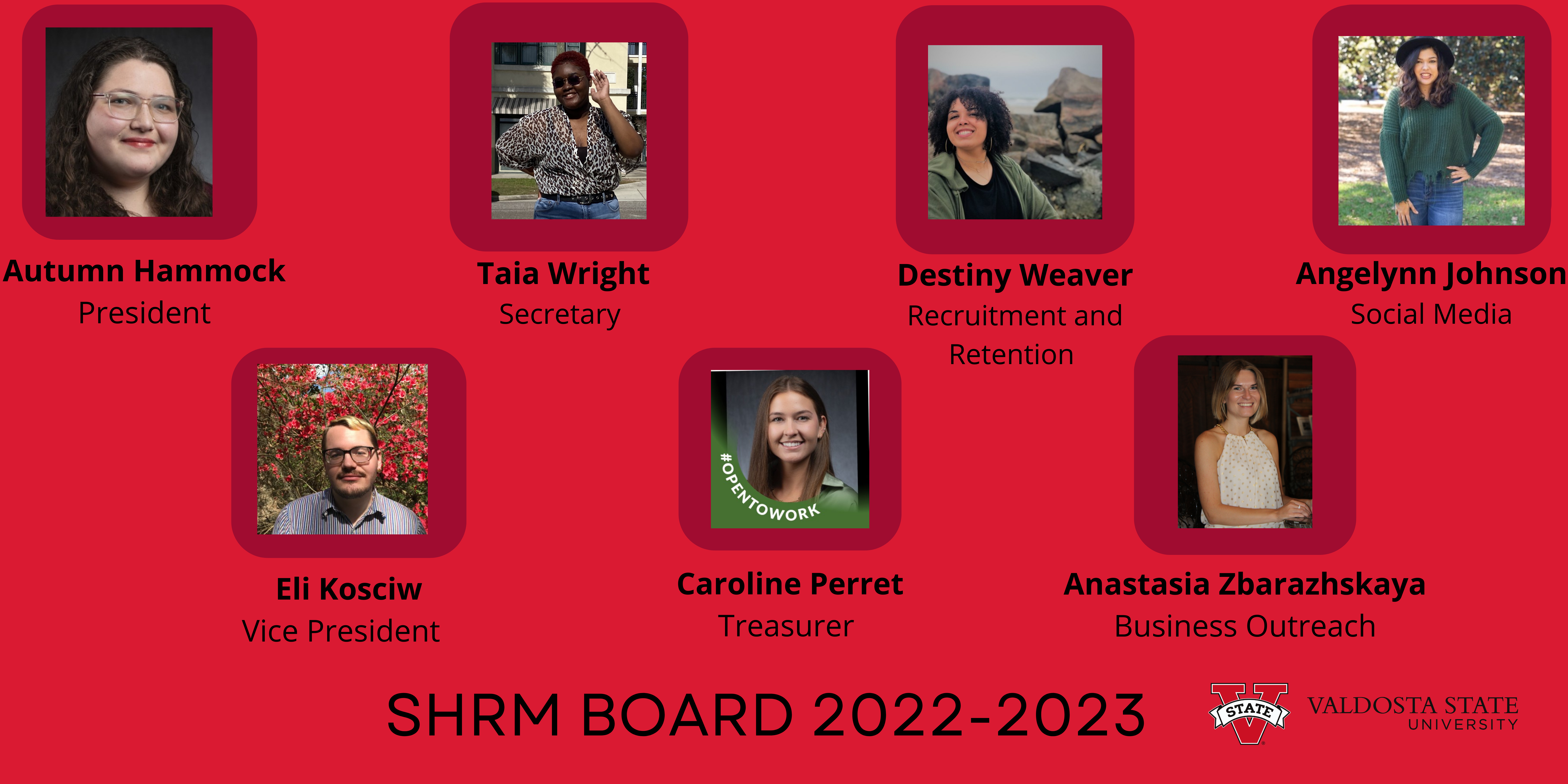 Department of Human Services
Department of Human Services
Converse Hall, 2nd Floor
1500 N. Patterson St.
Valdosta, GA 31698 
Mailing Address
1500 N. Patterson St.
Valdosta, GA 31698