Ralph Romero
MS - Valdosta State: Industrial & Organizational Psychology

Like all of our students, Ralph had real work experience while pursuing his IO degree and was moved into the Director of Training position at eLEAD One after graduation. He then moved to Propex Operating as their Corporate Training Leader for a few years. Most recently, he began teaching at the University of Tennessee and moved into the Director of Talent Management at U.S. Express, one of the largest transportation companies in the United States.
He has been recognized on local and national levels for his work in Human Resources, most notably as the Top Future Leader under 35 and as a Top Innovator for Leadership programs by HR.com. He lives in Chattanooga with his wife and two children.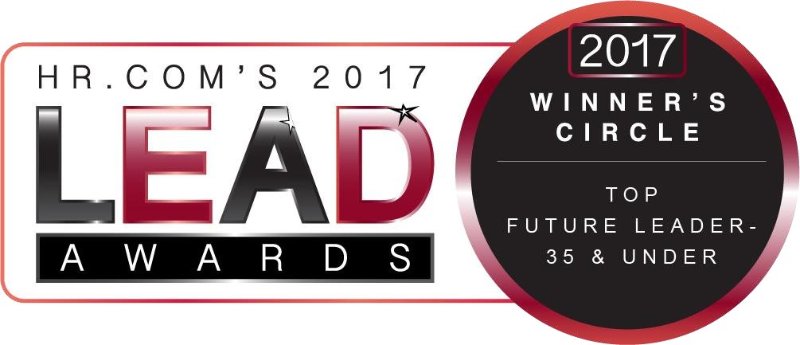 Lt. Cmdr. Brennan Cox
PhD - Auburn: Industrial & Organizational Psychology
MS - Valdosta State: Industrial & Organizational Psychology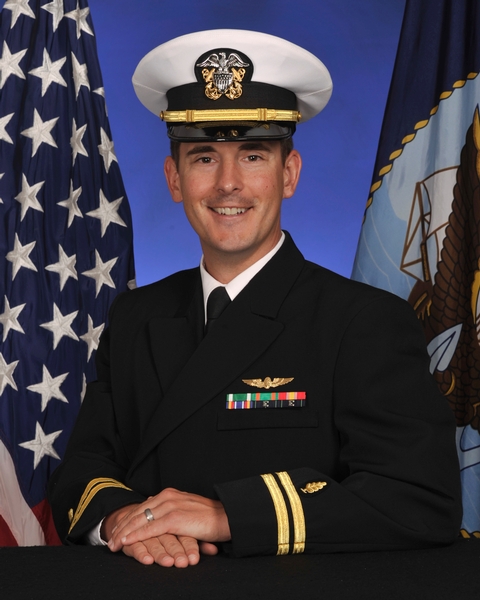 Brennan's MS in Industrial Organizational Psychology prepared him to finish his studies at Auburn. He is currently an aerospace experimental psychologist at the Naval Health Research Center (NHRC) and heads the research department. Recently, he was selected as the 2016 Navy Medicine Research Enterprise and Naval Health Research Center Junior Officer of the Year. The Navy has recognized his achievements, including projects in virtual reality environments to improve warfighter performance. He has received millions of dollars in research funding.
Job Titles of Alumni
Private Sector Positions
Employee Engagement Researcher at Integrated Health Care Strategies
Organizational Development Specialist at The Palazzo: Las Vegas
Human Resource Manager at Alcoa: Eastmen, Georgia
Director of Talent Management at U.S. Xpress: Chattanooga, Tennessee
Global Vice President Human Resources at Bertelsmann: Bielefeld, Germany
Human Resource Manager at Belk, Atlanta Georgia
Compensation Consultant at Coca-Cola North American Group: Atlanta, Georgia
Training Director at Chick-fil-A: Tallahassee, Florida
Organizational Change Management Analyst at Huron Consulting Group: Chicago, Illinois
Success Management Supervisor at United Parcel Service: Atlanta, Georgia 
Governmental & College Positions
Principle Investigator Warfighter Performance Department at Naval Health Research Center: San Diego, California
Equal Opportunity Specialist at U.S. Department of Labor: Jacksonville, Florida.
Training Program Director at Greenville Technical College: Greenville, South Carolina
Director of Human Resources at South Georgia State College: Douglas, Georgia
Assessment & Development Specialist at Personnel Board of Jefferson County; Birmingham, Georgia
At VSU
Assistant Director of Program Development and Administration
Assistant Director of Instructional Technology Systems and eLearning
Associate Director of HR for Employee and Organizational Development
Director, Office of Extended Learning and CEO of eMajor
Sr. Online Instructional Designer, Center for eLearning
Office Manager, Student Success Center
Contact Alumni
Government
Kimberly Love (Graduated 2009)
U.S. Department of Labor 
Office of Federal Contract Compliance Programs
Equal Opportunity Specialist
kim1434@bellsouth.net 
Education/University
Kohle Paul (Graduated 2008)
Oasis Center for Advising - VSU
Academic Advisor & Graduate Assistant Advisor
wkpaul@valdosta.edu
Katelyn Cassotta (Graduated 2011)
Department of Human Resources - VSU
Human Resource Specialist
kdbruce@valdosta.edu
Military Research/Training
Sarah Morrisey (Graduated 2010)
Camber Corporation
Analyst
skyjay223@aol.com 
IT / Data Services
Shereen Ashtiani (Graduated 2010)
Unbounded Solutions, Inc. IT consulting
Recruiting Manager
shereena@thebounded.com 
Mario Sanchez (Graduated 2010
TRX, Inc. Data Services
HR Specialist
mario.sanchez@trx.com 
Health Care
Doreen Finley (Graduated 2010)
Florida Hospital Medical Group
Recruiter
Doreen.finley@flhosp.org 
General HR
Christia LeFiles (Graduated 2010)
Cleaver Brooks
Corporate Human Resources Generalist
clefiles@cleaverbrooks.com 
Jillian Moser (Graduated 2010)
Payroll & Human Resources - ADP
Implementation Specialist
jillian.moser@gmail.com 
Department of Human Services
Department of Human Services
Converse Hall, 2nd Floor
1500 N. Patterson St.
Valdosta, GA 31698 
Mailing Address
1500 N. Patterson St.
Valdosta, GA 31698