On View in the 'Dedo Maranville Fine Arts Gallery'

Abandoned in Place-Preserving America's Space History Photography by Roland Miller October 15-November 2 Artist's Gallery Talk, 5PM, Monday, October 15 Reception: Monday, October 15, 6pm-7:30pm
Dedo Maranville Fine Arts Gallery
The Valdosta State University Dedo Maranville Fine Arts Gallery is committed to providing a teaching and learning environment serving a diverse student body and local audience. The Gallery fills a unique niche in the region as a venue for exhibitions showcasing student artwork as well as art from outside the region.
Diverse exhibitions serve both the state and regional community by providing cultural enrichment and expanded educational opportunities to everyone.
Located in the Fine Arts Building (on the first floor - southwest corner), the gallery has been completely renovated and updated with state of the art lighting, sound and video systems, climate controls, security system and 'Mila' portable walls. For more information download the Gallery Floor Plan & Description (pdf)
---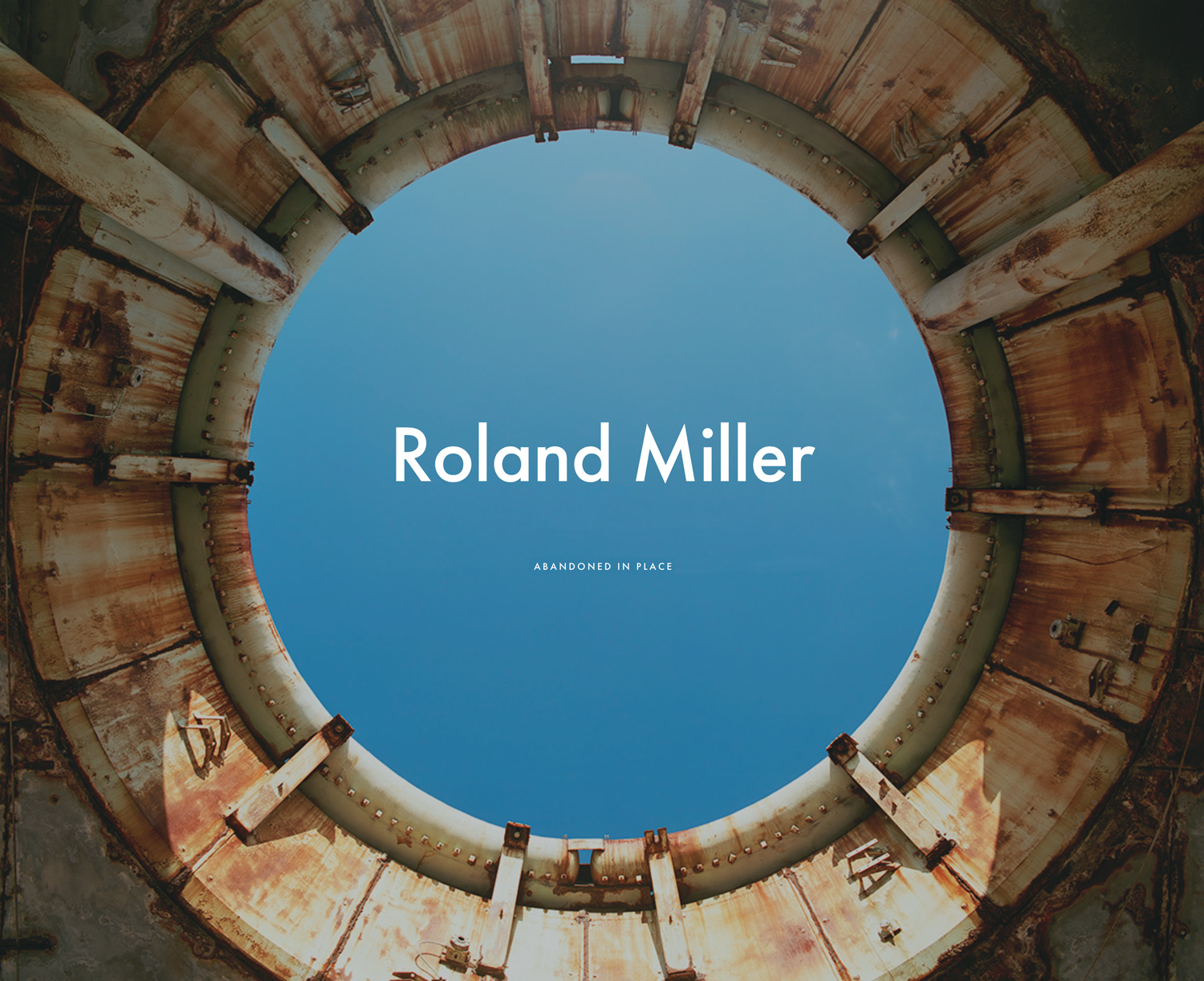 PHOTOGRAPHY BY ROLAND MILLER
Abandoned in Place-Preserving America's Space History
October 15-November 2
Artist's Gallery Talk, 5PM, Monday, October 15
Reception: Monday, October 15, 6pm-7:30pm
Abandoned In Place is a photographic exploration of the American space-launch and research facilities that played a crucial role in the early period of space exploration. The project serves not only as a documentary body of work, but also as an artistic interpretation of these historic sites. A unique combination of documentary, abstract, and hybrid images allows Abandoned In Place to be viewed from many perspectives. The exhibition records a vanishing era in both the space race and the cold war. The temporal nature of life is evident in views of decaying sites which once captured the attention of the entire world.
The facilities photographed in Abandoned In Place portray one of the most historic and technical adventures of the last century--from our first unmanned flights beyond the atmosphere to landing men on the moon. A sense of the urgency of the space race is evident in many of the images. Signs and labels in the images reflect the technology of the era. The structures depicted also recall the darker threat of nuclear war. Some of the images describe a future that could have been if the cold war had heated up. These launch complexes, engine test stands, and wind tunnels are the Bunker Hill and Gettysburg of the cold war. References to the Great Pyramids, Chichen Itza, Stonehenge, and other major archeological sites foreshadow the future of these modern ruins.
The goals of this project are to preserve and portray these abandoned sites through photography that surpasses the official government approach to documentation, and to lend some social, historic, and artistic insight to the subject.
One of the unique aspects of Abandoned In Place is the combined utilization of documentary and abstract approaches to the subject. This blended approach helps tell a more complete story of the effort to begin exploring space. The serendipity of juxtaposed objects and text on signs conveys a subtext beyond the documentary objectives of the work.
Roland Miller was born in Chicago. He studied photography at Utah State University from 1976 to 1983, where he received both his BFA and MFA degrees.

Miller was an Associate Professor of Photography at Brevard Community College in Cocoa, Florida and at the College of Lake County in Grayslake, Illinois. Now retired and living in Utah, he was the Dean of the Communication Arts, Humanities and Fine Arts Division at the College of Lake County in Grayslake, Illinois.

Miller's work has been featured in Smithsonian Air & Space Magazine, Florida Today, Kodak's Photo Educator International, and numerous other publications. Miller's photographs are included in permanent collections including: the Museum of Contemporary Photography in Chicago, the NASA Art Collection, and the Huntsville Museum of Fine Arts.
 
All text from Roland Miller's website, http://www.abandonedinplace.com/
Gallery Hours: Monday-Thursday: 8:30am-5:30pm, Friday: 8:30am-3pm
Contact: Julie Bowland, Gallery Director, 229.333.5835, jabowlan@valdosta.edu
Instagram: vsufineartsgallery
Facebook: VSU Dedo Maranville Fine Arts Gallery
---
VSU Call for Artists
SOLO OR SMALL GROUP SHOWS 2019-20
Valdosta State University (VSU) Dedo Maranville Fine Arts Gallery (Valdosta, Georgia) is reviewing solo and small group exhibition proposals for the 2019-2020 academic year.

Deadline: October 15, 2018.
Entry fee: $15 
Artists 18+ 
All media 
Artwork is insured while in the gallery.
No sales commission.  

To apply, upload 10-20 images, (up to 10 videos if relevant,) and include a short description of your proposed exhibition with a list of all participating artists (for self-organized small group exhibitions.) Include artist statement(s,) artist CV(s) and describe any expenses that you would like/need covered by the Gallery (e.g., shipping of artwork.) 

Valdosta State University, Dedo Maranville Fine Arts Gallery, Department of Art & Design, 1500 N. Patterson Street, Valdosta, GA 31698-0110.  www.valdosta.edu/art/gallery 
Questions? Contact Gallery Director Professor Julie Bowland: jabowlan@valdosta.edu.
---
VSU Call for Artists
THE VALDOSTA NATIONAL 2019
The Valdosta National 2019 presents the best in contemporary art nationally in an annual all-media competition. Hosted by the Valdosta State University Dedo Maranville Fine Arts Gallery in Valdosta, Georgia, 2019 will be the 31st year of the annual juried exhibition.
Deadline: November 5, 2018
Awards: $1,500.00
Exhibition: January 22-February 8, 2019
Entry fee: $35 for up to 3 different artworks: 
Eligibility and Guidelines: Open to all artists over 18 living in the United States.  All artwork must have been completed in the last 5 years (no earlier than 2013,) and original (no copies or giclees'.)
Art will be insured while in the gallery.

No gallery sales commission.

Presentation: All work must be professionally presented; 2-D work should be framed with plexi-glass, and with a hanging wire. Gallery wrapped paintings are OK.
Juror & Judge Michael McFalls is a Professor of Art at Columbus State University and practicing artist. 
---
VSU Call for Student Proposals
THE MARTHA G. SMART GALLERY
Located down the hall from the Dedo Maranville Fine Arts Gallery, the Martha G. Smart Gallery offers a unique venue for student/class exhibitions, installations, and collaborative ventures. A student interested in exhibiting must submit a signed gallery contract, a written proposal briefly stating the intent of the desired use of the exhibition space, and 5 images representational of their written proposal. For a group exhibition one student must assume responsibility and sign the contract, though all exhibiting student names must be listed in proposal. 
Apply for an exhibit now! Submit your proposal to Professor Julie Bowland
---
VSU's Dedo Maranville Fine Arts Gallery and Martha G. Smart Gallery are located on the first floor of the Fine Arts Building, at the intersection of Brookwood Drive and Oak Street. They are open from 8:30 a.m. to 5:30 p.m. Monday through Thursday and from 8:30 a.m. to 3 p.m. on Fridays. Admission is free of charge.
Contact Julie Bowland at (229) 333-5835 or jabowlan@valdosta.edu to learn more or to schedule a guided tour of the exhibition.
---
Fall Senior Exhibition


November 11 - December 3 

Opening Reception: Sunday, November 11, 1-3 pm

image: Mary VanLandingham

 Check out the Dedo Maranville Fine Arts Gallery on Facebook
---
Gallery Sponsors
 
Contact us to find out how to become a sponsor!
---
Links & Initiatives
Exhibition Schedule - Archive
229.259.5121
Campus Address
VSU - College of the Arts
Department of Art & Design
Fine Arts Building
Room 1070A - 1st Floor
Valdosta, GA 31698
Mailing Address
1500 N. Patterson St.
Valdosta, GA 31698
Monday-Thursday
8:00 a.m. - 5:30 p.m.
Friday
8:00 a.m. - 3:00 p.m.