STEM Service Learning/Civic Engagement
Spring 2013 Service Projects in the Department of Biology
Tree Campus USA Service Learning Project produced a brochure of the pine plantings outside Odum Library.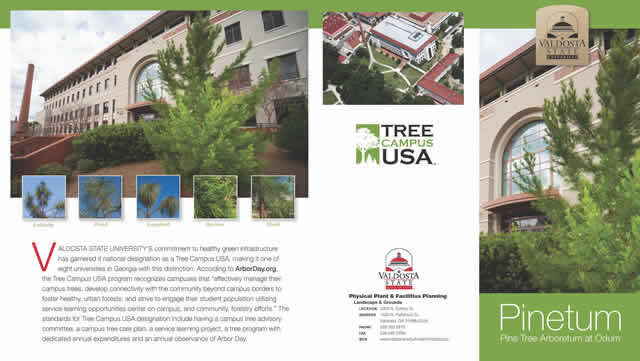 (Outside of the Brochure)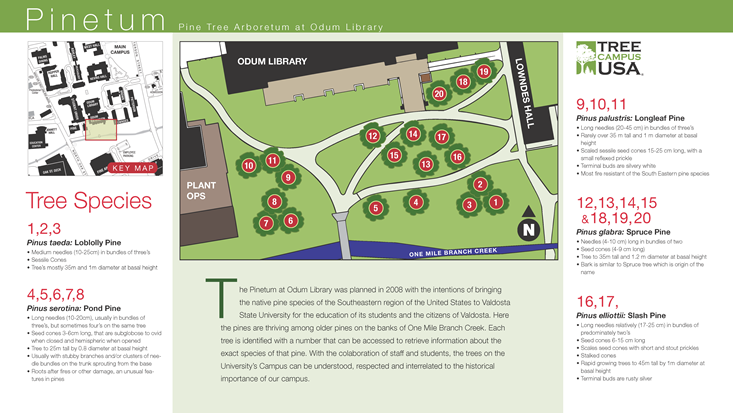 (Inside of the Brochure)
Below are some photos of student Service Learning with Biology of Horticulture (BIOL 3630/5630) students.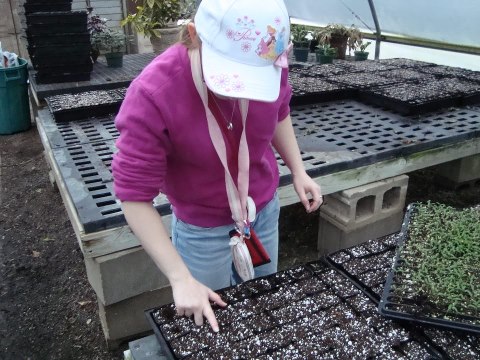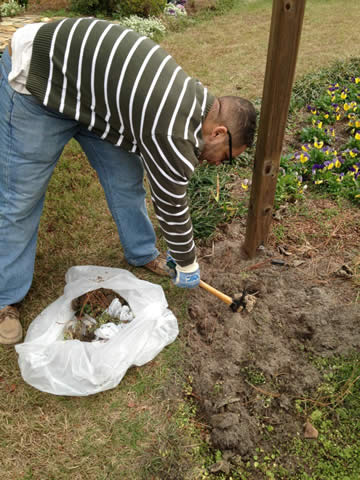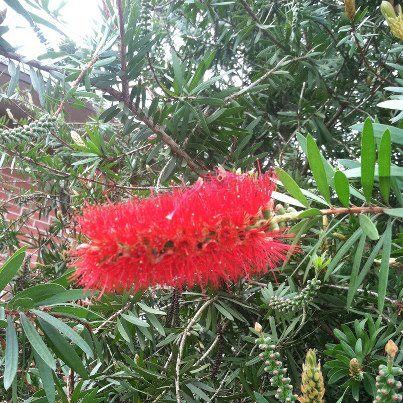 Fall 2012 Service Project in the Department of Biology
Environmental Science Service Project 2
The students each chose a local community organization (related to environmental science), volunteered 20 service hours over the course of the semester, and then in groups documented the experience through a video presentation.  The presentation needed to be organized, include sufficient Information about the community organization, and have appropriate visual aids.  Overall, the students seemed to learn a lot about their chosen organization and enjoyed being actively involved in many of the issues we discussed in the course throughout the semester.  Some of the students decided to continue volunteering even after they met their course requirements.
Grand Bay Master Gardeners
Serving Berrien, Brooks, Echols, Lanier, and Lowndes Counties through the Lowndes County Extension Office
Watch the service project video: Community Gardens Video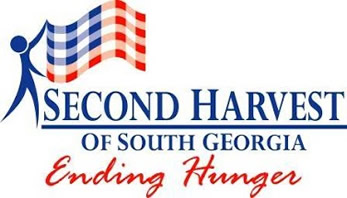 Watch the service project video: Second Harvest Video
Watch the service project video: Grand Bay Wildlife Management Area Video
Environmental Science Service Project 2
More Projects
SAFT. A world leader in high technology batteries

Inspire people to plant, nuture, and celebrate trees

 

Reduce, Reuse, Recycle

click below to see service project video
click below to see service project video
click below to see service project video
SAFT
Tree Campus USA
Industrial Boulevard Recycling Center
Environmental Science Service Project 1
Purpose:  To design and implement a fundraising project for the organization, Heifer International.
The students chose to design and sell T-shirts (see below), donating 100% of the profits to Heifer. The mission of the organization is below.
http://www.heifer.org/ourwork/mission?msource=KIK1J122702
Heifer International's mission is to work with communities to end hunger and poverty and care for the Earth.
It all started with a cow.
Moved by the plight of orphans and refugees of the Spanish Civil War as he ladled out meager rations of powdered milk, Dan West, an Indiana farmer, volunteer relief worker and Church of the Brethren member, grasped that the people needed "a cow, not a cup"—cows that could produce milk so families would not have to depend on temporary aid. From that simple idea, Heifer International was born.
In 1944, the first cows sent abroad were donated by West's neighbors and distributed throughout Europe following World War II. More than 67 years later, Heifer has expanded its mission, just as it expanded to 30 types of animals it now provides—from goats, geese and guinea pigs to bees, silkworms and water buffalo.
West's vision of a worldwide program to end hunger and poverty was born of his Christian faith, and today, Heifer works with people of all beliefs—and no belief—to overcome poverty and hunger. We ask no faith statement from partners or participants and almost all staff in the countries where we have programs are indigenous to that country. Their religious beliefs vary widely, but they share Heifer's singular commitment—to help poor and hungry people help themselves.
By giving families a hand-up, not just a handout, we empower them to turn hunger and poverty into hope and prosperity, but our approach is more than that. By bringing communities together and linking them with markets in their area, we help bring sustainable agriculture and commerce to areas with a long history of poverty.
Our animals don't just provide project partners with a reliable source of food, but also a reliable source of income. Extra agricultural products, such as milk from cows or goats, honey from bees or eggs from chickens, can be both shared within the community and sold at market. This new income, coupled with the training in sustainable practices that our partners receive, allows partners to clothe their families, provide them with medical care and send their children to school.
And when not just one but many families gain this new sustainable produce and income, it brings new opportunities for building schools, creating agricultural co-ops, and forming community savings and loan groups to help fund entrepreneurial start-ups. Newly formed women's groups help increase the communities' full potential, as neighbors who may have never interacted now come together to help the community prosper.
It's a lofty goal, but it's happening! In communities around the world, our 12 Cornerstones model is helping people lift themselves from hunger and poverty.
After raising $450.00 the class decided to donate the money to be used for the following animals.
The following summarizes your order:

 
 

Item

Qty

Subtotal

Llama

Full or Share

Share

1

$20.00

Flock of Chicks

2

$40.00

Water Buffalo

Full or Share

Share

1

$25.00

Heifer

Full or Share

Share

1

$50.00

Pig

Full or Share

Full

1

$120.00

Goat

Full or Share

Full

1

$120.00

Fish

Full or Share

Share

2

$60.00

Trio of Rabbits

Full or Share

Share

1

$10.00

Subtotal

$445.00

Grand Total

$445.00
In my opinion, this activity was a good learning experience for the students.  They were actively involved in every decision and learned how to use their knowledge and skills to benefit others in need, and promote sustainability, which is a major theme in environmental science.
What service learning/civic engagement opportunities are available within our local area?
Click here to see Habitat for Humanity Student Project Video
Civic engagement opportunities are available for help in their weekly construction of homes. This can be done on weekends with large or small groups. They also need help in their supply facility  (ReStore), or you can volunteer to help in the office. They are always in need of people to assist them in fundraising (collecting aluminum cans to recycle for money as an example).
Contact Information:     
Molly Roan
2010 East Cypress Street
Valdosta, GA 31601
volunteerhabitat@bellsouth.net
245-1330 Ext. 27
South Georgia Medical Center (SGMC)
There are over 100 separate departments at the hospital in which you can volunteer. For example, you can become part of their First Impressions team that meets patients and their families as they arrive and assist them with getting to the proper place. There are also positions in the CICU and MSICU waiting rooms, the Emergency Department, Outpatient Surgery, Nursing Units, Cancer Center, etc. Similar opportunities also exist at Smith Northview Hospital (part of SGMC).
All volunteers are trained and expected to work at least one 4-hour shift each week. There is a short application to fill out that can be mailed, e-mailed or delivered in person. They will get back to you in just a couple of days!
Contact Information:     
South Georgia Medical Center
Volunteer Services Department
P.O. Box 1727
Valdosta, GA 31603-9939
marsha.hughes@sgmc.org
229-259-4410
Georgia Department of Natural Resources (DNR)
Wildlife Resources Division
The Department of Natural Resources has dozens of separate conservation efforts identified on their website and through affiliated agencies that work with specific species such as quail or turkeys. Some examples of service learning opportunities include the Bobcat Quail Initiative, eradication of the flathead catfish, and data collection on managed hunts, to name just a few. They are also in need of some instructors for their hunter-education classes.
Contact Information:    
Keith McDonald
Ranger First Class
GA Department of Natural Resources
360 Cedar Street
Metter, GA 30439
Keith.Mcdonald@dnr.state.ga.us
912-685-2145
The United Way is an umbrella organization that assists multiple other agencies. There is lots of information on their website for volunteer opportunities. One example is the Boys and Girls Club of Valdosta. You can engage in service learning by offering your services as a tutor for the kids after school or you could take the classroom to them with special presentations and projects.
Contact Information:     
Greater Valdosta United Way
1810 Plum Street Suite G
Remerton, Georgia 31601
info@unitedwayvaldosta.org
229.242.2208
How do STEM areas lend themselves to service learning/civic engagement? Here are some ideas and examples of what has been done in the past.
The faculty and students in the Department of Biology can get involved with the Department of Natural Resources in projects such as the eradication of the flathead catfish from our local streams. Any class on ecology, wildlife, or plants and animals can find an opportunity here. Students can also serve as tutors both on campus and in the community in places such as the Boys and Girls Club or give classes about local wildlife to schools or the general public. The Habitat for Humanity and the South Georgia Medical center can always use volunteers as can organizations such as Jacob's Ladder.
What has been done in the past:
Students have volunteered with the Habitat for Humanity, Make a Difference Day, Rivers Alive, Science Saturdays, and Relay for Life. Specific service-learning activities have been part of Dr. Cantonwine's Horticulture Class.
The faculty and students in the Department of Chemistry can conduct chemistry demonstrations at schools, the Boys and Girls Club as well as serve as tutors on and off campus. Students can volunteer at the hospital and also at pharmacies. Seminars on water purification can also be held for the public and the Department has the benefit of resources from the American Chemical Society (ACS).
What has been done in the past:
Students have volunteered to assist with the Water-for-Life Fundraiser, the Human Periodic Table, and Science Saturdays.
The faculty and students in the Department of Mathematics and Computer Science can conduct demonstrations for after-school activities, teach a class at a local high school, serve as tutors both on and off campus, and assist with computer issues at charitable organizations and also for our own college students with their home computers.
What has been done in the past:
Students have helped with the summer computer camps, Math Days competitions and Science Saturdays.
The faculty and students in the Department of Physics, Astronomy, Geosciences and Engineering Studies can conduct talks on the applications of physics, how recycling works, serve as tutors both on and off campus, conduct physics contests (catapult construction), and work to involve local schools with the Georgia Academy of Sciences meeting to be held at VSU in spring 2013.
What has been done in the past:
Students have participated in service learning projects through the planetarium shows and with astronomy classes for local Cub Scout Dens, held a Plasma Fest, and conducted GIS studies on wildlife at Moody AFB. Students have also volunteered with Rivers Alive.         
Service learning events are an excellent way for you to fulfill your Honors Option in the course you are teaching/taking. Students suggested this option as being preferable to just another research paper.
Department of Biology
Room 2035, 2nd Floor
Bailey Science Building
Mailing Address
1500 N. Patterson St.
Valdosta, GA 31698
Fax: 229.245.6585

Monday - Thursday
8:00AM until 5:30PM
Friday
8:00AM until 3:00PM
Saturday - Sunday
Office Closed