eRefund
The deadline to enter your eRefund account in time for the first disbursement of the semester is the last day of drop/add. To enter your banking information for future direct deposit of your excess funds:
log in to MyVSU  ACCESS Online Student Account Center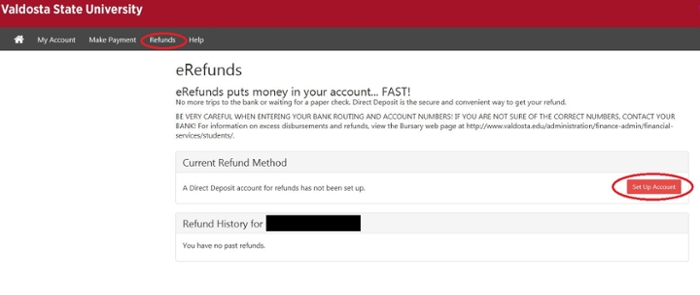 Click "Set up Account"
Enter information as shown below:
Click "Continue", confirm all information is correct.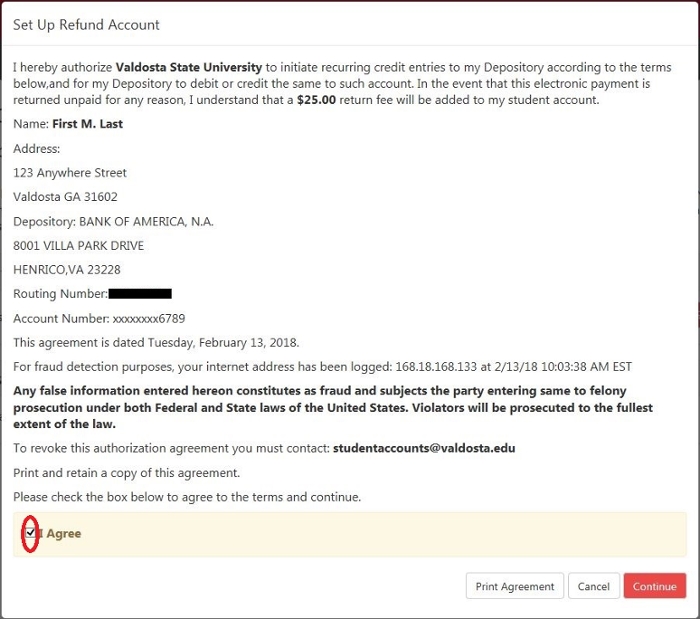 Click "I Agree", then "Continue" 
Direct Deposit set up is now complete! This information can be updated or deleted at any time.

Past refund activity can also be viewed.
Student Financial Services
1205 N. Patterson St.
University Center
Entrance # 6  & 7 
Valdosta, GA 31698
Mailing Address
1500 N. Patterson St.
Valdosta, GA 31698
Fax: 229.259.2051
M-TH 8am - 5PM pm and Friday 8am-2:30pm.