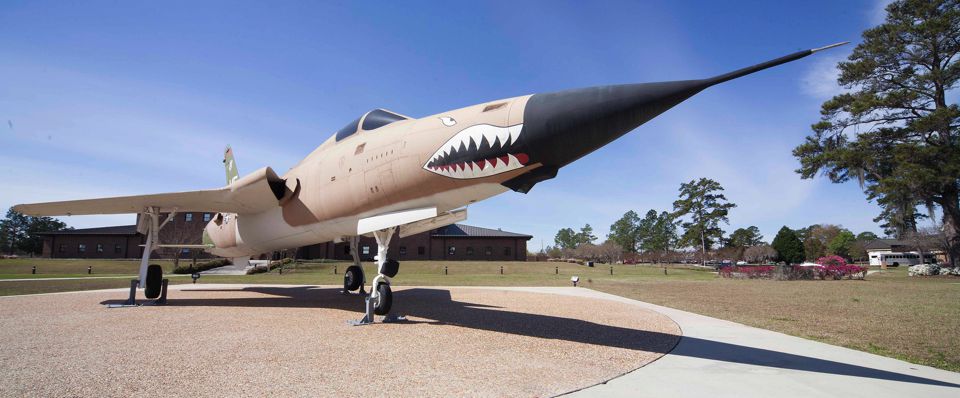 Welcome to the Moody AFB Campus
Welcome to the VSU Moody Air Force Base campus website. Moody Air Force Base (AFB) is home to the 23d Wing, Flying Tigers, located in beautiful Valdosta, Georgia and is host to the Valdosta State University (VSU) Moody campus, also known as the VSU Center. VSU, a military friendly school, is committed to helping military and civilians alike to pursue and achieve their educational goals. Our partnership with the United State Air Force, Education and Training Services, is paramount in providing educational opportunities for growth and advancement for all students.
Whether you are a prospective student looking to see what we have to offer or a current student looking for answers to questions, we are happy you have found us. Our office is here to provide support to our students, military and civilians alike. We are committed to providing personalized service to our students, traditional and nontraditional, as they work through pursuing a degree at VSU. So please check out the website. But more importantly, if you have questions don't hesitate to pick up the phone and call us at 229. 257.4163, email us at moody@valdosta.edu or drop by our office located at Moody AFB. We are here to help!

PLEASE TAKE NOTE
Moody AFB is a military installation and as such, VSU Moody and its students must abide by the regulations that govern base access. Please note that base approval is needed prior to coming onto the base.  If a student requires base access for class, contact the VSU Center at 229.257.4163.  When you are on the base, please keep in mind the following at all times:
Your vehicle is subject to a thorough search at any time.
You are expected to obey all military rules and regulations while on base premises.
No cell phone use is allowed while driving on base.
The vehicle speed limit is 25 mph unless otherwise posted.
At 5:00 p.m. every day the base will sound retreat.  If driving, you must stop your vehicle when the music begins and once it stops you may proceed to your class location.  If walking, you must stop walking and stand still until the music is over then you can proceed. To honor our country, it is also customary to put your right hand over your heart when the music is playing.
Students must ensure that their actions are above reproach while attending class on base. 
Please keep your base pass on your person at all times, NOT in your vehicle. 
229.247.3258
Campus Address
VSU Center 
Adult and Military Programs (AMP)
3010 Robinson Road
Building 328, Room 107 
Moody AFB, GA 31699
Mailing Address
1500 N. Patterson St.
Valdosta, GA 31698

Monday-Thursday
8:00 a.m. - 5:30 p.m.
Friday
8:00 a.m.-3:00 p.m.