Welcome to Archives and Special Collections
Valdosta State University Archives and Special Collections
The VSU Archives and Special Collections supports the University's commitment to scholarly and creative work, enhances instructional effectiveness, encourages faculty scholarly pursuits, and supports research in selective areas of institutional strength focused on regional need by collecting, preserving, and providing access to records of enduring historical value documenting the history and development of VSU and the surrounding South Georgia region and in support of VSU curriculum.
Before visiting or contacting the VSU Archives and Special Collections, please read our Usage Policy. 
---
NEWS & UPDATES
Community Archives, Digitization, Access, and Preservation Partnership
Together we can preserve and document the rich history of South Georgia by digitizing a portion of your holdings, making them available through online repositories at the Valdosta, state, and national levels, and providing long-term security with digital items preserved in a state-of-the-art digital preservation system. Your materials stay in their local homes for community access but will be widely available. You will be able to tell the stories of our area to a national audience. For more information click here: https://archives.valdosta.edu/online_exhibits/community-archives/index.html
NEW COLLECTION: VALDOSTA DAILY TIMES PHOTOGRAPH COLLECTION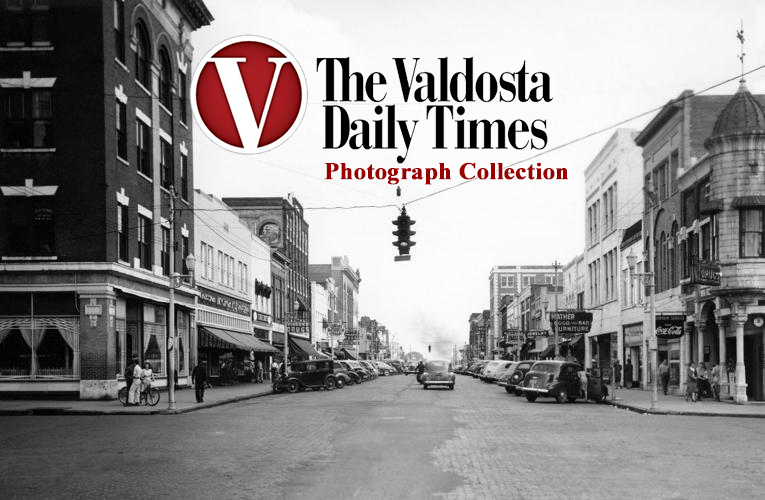 The Valdosta State University Archives and Special Collections has recently acquired 50 years of the Valdosta Daily Times photo archive in negative form, from the 1960's through 2010. There are 29 boxes, stacked in two rows of three, three levels each. Each box holds 90" of negatives. This is a huge addition to our archive. Materials are being described into a database by student assistants and interns, assigned a unique number, and filed under that number in fiche and media cabinets.
---
NEW COLLECTION: GEORGIA ARCHITECTURAL AND HISTORIC PROPERTIES SURVEY
In coordination with the Lowndes County Historical Society the Valdosta State University Archives and Special Collections is currently digitizing the Georgia Architectural and Historic Properties Survey.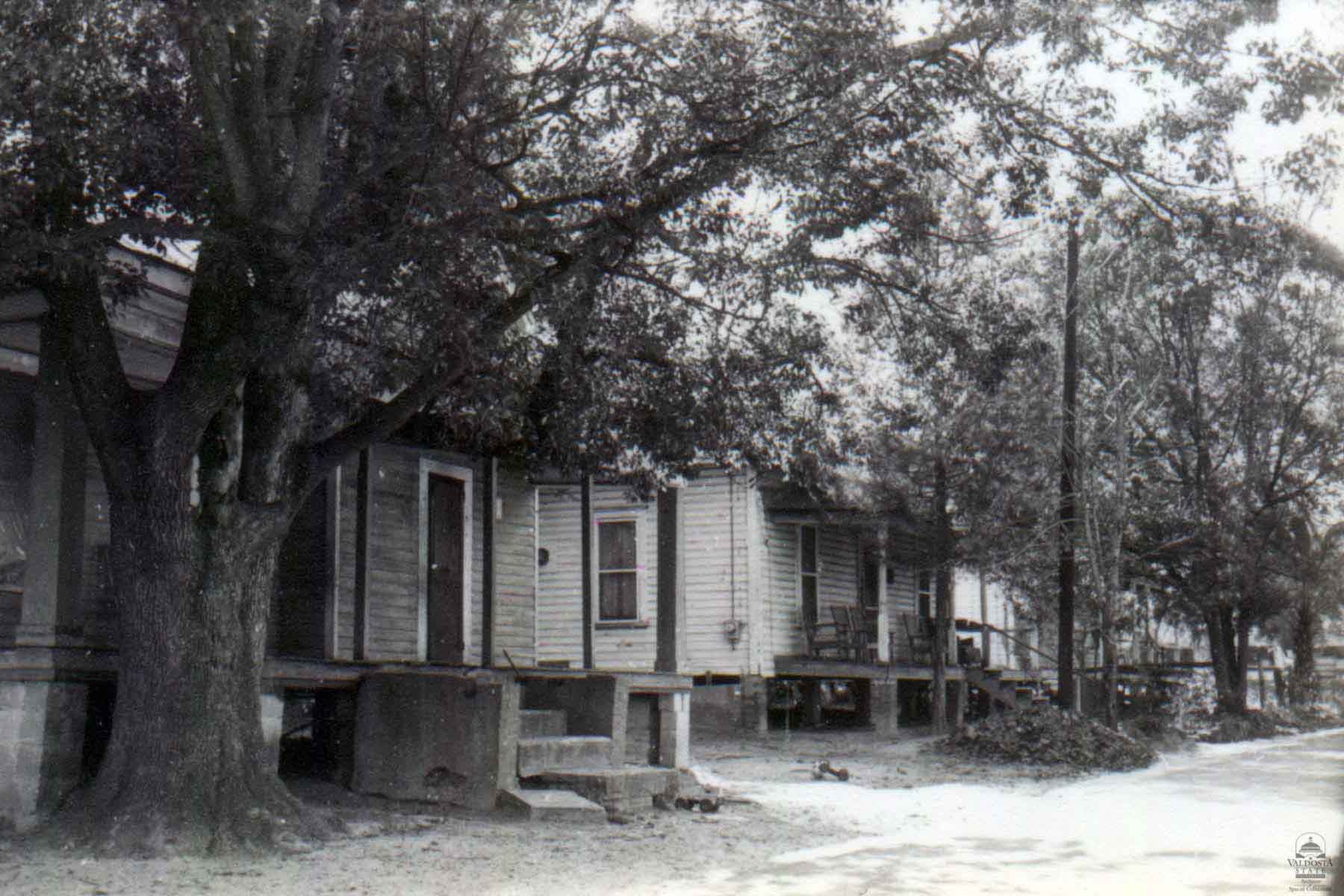 The Georgia Historic Resources Survey of Lowndes County was a project by the Valdosta Heritage Foundation beginning in 2000. The collection consists of property survey of historic structures in Valdosta, Quitman, rural Brooks County and the Turner County towns of Rebecca and Sycamore. The historic properties surveys were created between 1980-1981 by the South Georgia Area Planning and Development Commission.
 
 
GENDEX, The Valdosta Daily Times Genealogical Index spanning from the 1860s to the 1980s has been digitized in full. This valuable genealogical resource, originally created by the South Georgia Regional Library, is now online for the first time ever. Entries have been combined with our Valdosta Daily Times Vital Records Index. You can search the Valdosta Daily Times Vital Records database and the Gendex database here.
 
Online Exhibit Updated: The Leona Hudson Collection
The Leona Hudson Collection online website exhibit has been remade and updated for the modern web. You can visit the online exhibit here: https://archives.valdosta.edu/hudson/

The Leona Hudson Collection held at the Valdosta State University Archives and Special Collections contains information relevant to topics as diverse as South Georgia History, the Valdosta Social Scene, Missionaries in China, a history of devotional literature, Nazi trials, the military in Korea, and images from years of travel around the world. The collection spans a long time period, from 1884-2008, and is equally rich across those time periods.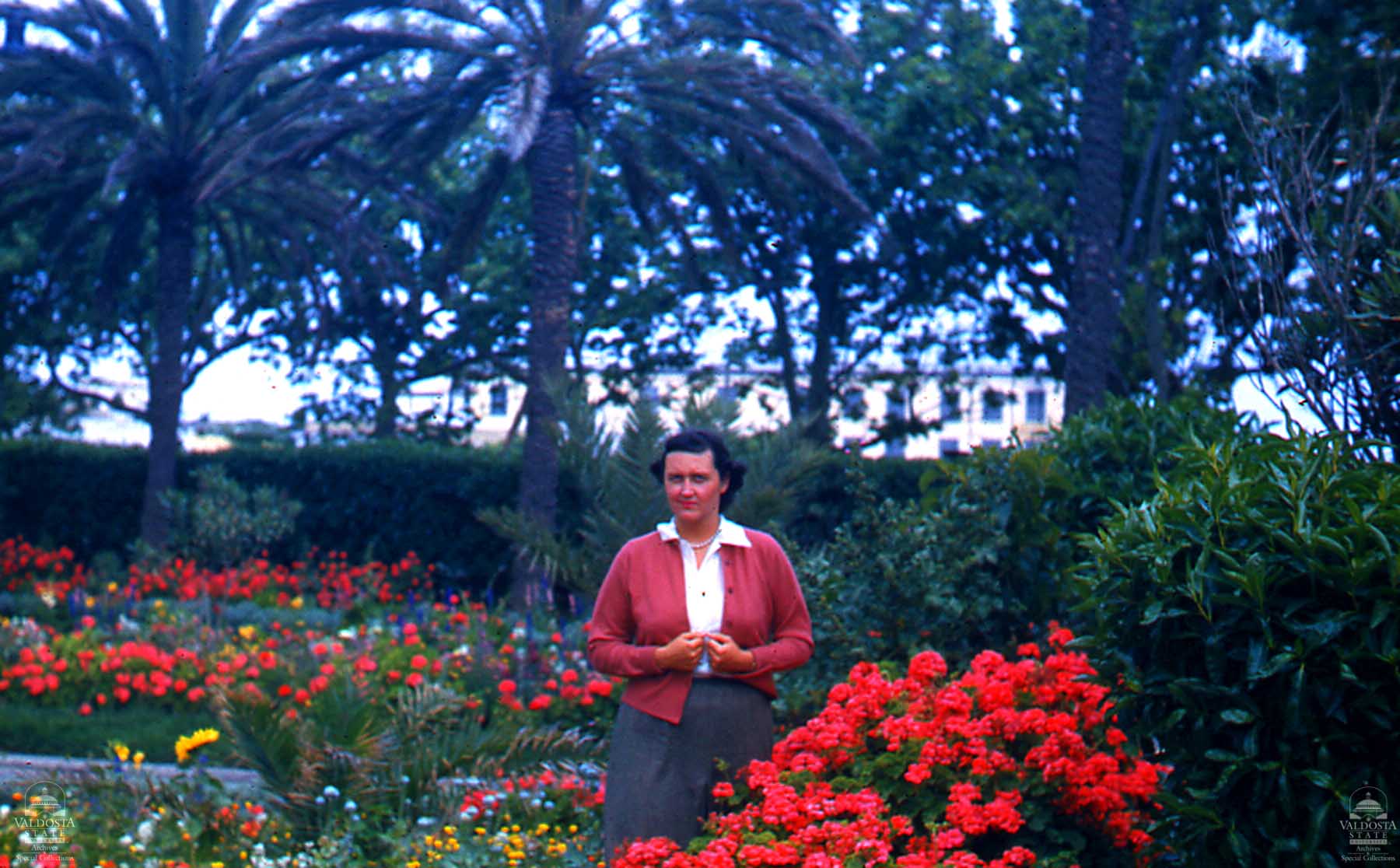 The collection includes over 2800 photographs featuring photographs of Valdosta and South Georgia, as well as documenting their many travels around the world. You can browse the Leona Hudson photograph collection on Flickr.

The Pinecone and Milestones: Valdosta State Yearbook Collection at the Internet Archive

We are please to announce that Valdosta State's historic yearbook collection, spanning from 1925-1987, has been completely digitize. Browse decades of life at Valdosta State at https://archive.org/details/valdostastate on the Internet Archive.  
---
Valdosta State University is located on the ancestral lands of the Muskogee Creek Tribe. 
Congratulations to the VSU Archives for winning the 2007 Brenda McCallum Prize from The American Folklore Society! 1 2
Archives & Special Collections
William H. Mobley IV Reading Room 
Odum Library
1500 N. Patterson St.
Valdosta, Ga. 31698
Mailing Address
1500 N. Patterson St.
Valdosta, GA 31698
Phone
Archivist

Monday - Thursday

9:00am-5pm

Friday

9:00am-3pm