Gravity Check - Climbing Competition
THIS EVENT HAS BEEN CANCELED
Do you love climbing on our Rock Wall?? Well, this event is for you!!!
On November 17th we will be hosting a climbing competition! The event will start at 9 AM on the VSU campus rec rock wall.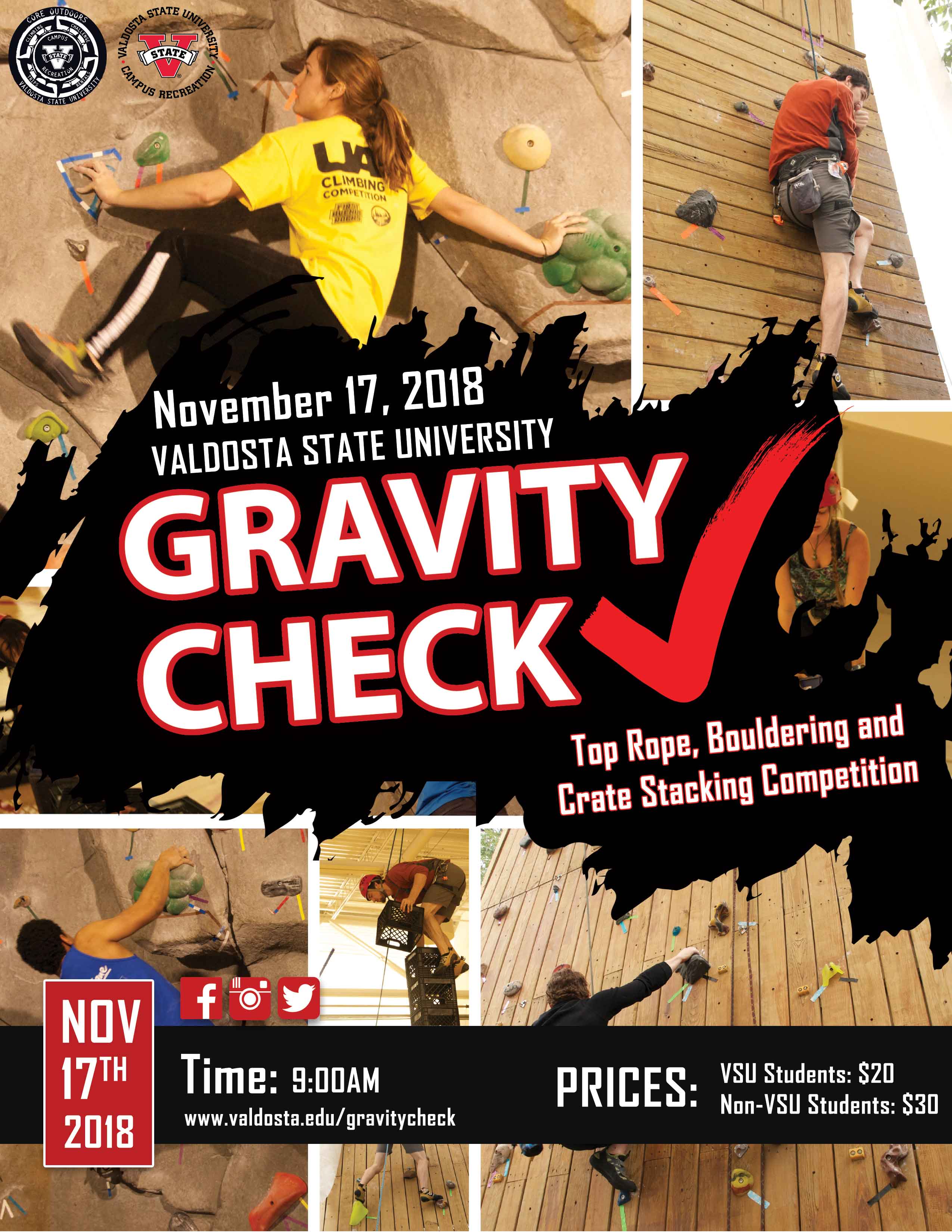 Fees: VSU students: 20$, Non VSU students: 30$
Ways to Register:
    2. Mail:  
Please make checks out to CORE Outdoors and mail checks + registration to: 
    Campus Rec: CORE Gravity Check 
    1300 Sustella Avenue 
    Valdosta, GA 31698 
    3. In-person 
    Register/pay at VSU CORE Outdoors office 
    **Registration forms without payment will be discarded** 
    ***If paying via University, have the outdoor director contact Davy Shaw to register without payment*** 
    Participants must be over the age of 18 and currently enrolled in a higher education institution.   
    Any questions or concerns feel free to contact us: 229-245-2355 
    David Shaw: 229-245-2360
Front Office
229.259.5088
After Hours
CORE Outdoors
IM and Club Sports
Aquatics
Fitness
Campus Address
1300 Sustella Ave.
Valdosta, GA 31698
Mailing Address
1500 N. Patterson St.
Valdosta, GA 31698