Professor of Sociology
Ph.D. (Sociology), University of Connecticut, 2011
Email:
trhochschild@valdosta.edu
Merit Page:
http://meritpages.com/thomashochschild
Office: (229) 333-5483
Nevins Hall: 1003
Download Dr. Hochschild's
Vita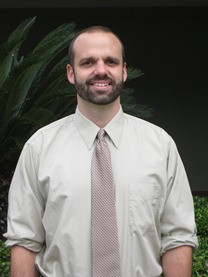 My primary teaching and research interests include urban sociology, community, community service, social psychology, deviance, and social stratification. While I enjoy doing research, and have published several papers in peer-reviewed journals, my primary passion is teaching. What I enjoy most about teaching is helping students find a sociological issue that moves them personally, and then working with them to develop the analytical and research skills to more fully understand and address the issue. To that end, I believe it is important to engage students with out-of-classroom activities whenever possible. For example, I often provide service-learning opportunities so that students can learn and reflect on sociological issues while providing service to the community. Through in-class instruction and experiential learning, these students acquire the theoretical knowledge, methodological proficiency, cultural competency, and leadership skills essential to become effective agents for positive social change.
Sociology
Nevins Hall, Room 1004 1500 N. Patterson St. Valdosta, Georgia 31698
Mailing Address
1500 N. Patterson St.
Valdosta, GA 31698
Fax: 229.333.5492