Information for Online Students
Welcome to the online courses supporting the Master of Public Administration, the Doctor of Public Administration, and the Public Policy and Public Sector Management concentrations at Valdosta State University.
All 9000-level courses require admission to the DPA program. PADM 9030 must be taken during the first semester of coursework. PADM 9000 should be taken as a companion course by first-year students; PADM 9050 and 9070 by students who have already completed both 9000 and 9030. PADM 7300 is required entering the MPA program and must be taken in your first semester. PADM 7900/7210 must be taken during the MPA your final semester of coursework. Please email us at pa@valdosta.edu with any questions you may have concerning your program requirements.
Information concerning upcoming courses in each concentration, including the DPA and the MPA, may be found at www.valdosta.edu/pa along with a variety of other documents and information useful to students; click on the schedules tab in the main menu on the left to access all schedules posted. This page is regularly updated, and may replace some material previously mailed to you.
You may find registration information on the VSU website by going to www.valdosta.edu and then going to the pull-down window to the Bursary. Click on Fee Deadlines, which will provide information on all registration periods (see footnote 1) and the payment deadlines, as well as containing a link to online payment. You may register online by going to the Valdosta State University homepage at www.valdosta.edu. (If you haven't used the online system before, you will need to know your login and password (see footnote 2). Your login should be your VSU ID number, and your initial password should be your six-digit date of birth, you will then be asked to change it.) If you have any problems logging into registration or accessing your courses, please notify the IT Help Desk online at www.valdosta.edu/helpdesk or by phone at 229.245.4357.
You may pay your fees online in the Online Student Account Center using either Master Card, Discover, or American Express. Go to the VSU homepage, click on "How to Pay Fees Using Your Credit Card," and follow the instructions. The "how to pay fees" direct link is: http://www.valdosta.edu/administration/finance-admin/financial-services/students/services/how-to-pay-fees.php. You may order textbooks online from the VSU Bookstore or another vendor of your choice. The Bookstore has a secure line for credit card purchases. The bookstore should have a complete list of required texts, by course, available approximately four weeks prior to the start of class.
If this is your first semester in the program, you may find your course(s) by following instructions under "Online Course Access." All students are expected to read and to be familiar with the student handbook and portfolio guidelines (available at www.valdosta.edu/pa).
Again, welcome to the MPA / DPA programs. Please contact the office if you have any questions, or if you need us to assist you in getting registered. E-mail us at pa@valdosta.edu or call the office at 229.293.6058.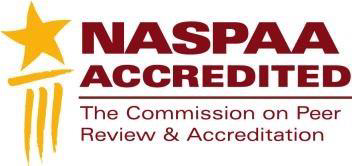 1) For registration schedules, go to the VSU homepage, click on "registration and Advising", then find the "Guides & Final Exam Schedule" and click on the appropriate semester.
2) System employees using TAP will register differently. If you are one, please make sure you let the MPA coordinator know which course(s) you will be signing up for. This is critical for the summer semester.
Campus Address
2301 West Hall
Main Campus

Mailing Address
1500 N. Patterson St.
Valdosta, GA 31698