About Public Administration

VSU offers both the Master of Public Administration and the Doctor of Public Administration Programs and both can be completed on-line. An outstanding faculty serves the Public Administration program. In addition to holding a terminal degree in their field, many of the faculty members have practical management experience in public and non-governmental organizations.
MPA Program
The program is fully accredited by the Network of Schools of Public Policy, Affairs, and Administration (Only MPA programs are reviewed for accreditation by NASPAA). The MPA is recognized as the "industry standard" for those seeking careers in the public and non-profit sectors. MPA coursework seeks to improve your knowledge base, develop critical thinking skills, and promote understanding of the policy implementation process in a democratic society. Courses are offered in a range of political, social, legal, management, and financial areas.
The MPA program can be completed online or at Moody Air Force Base (Valdosta). The Human Resource Management concentration is offered at Moody AFB in five week concentrated sessions. The Public Policy and Public Sector Management concentrations are offered exclusively via the Internet, allowing in-service students to complete their degree program from anywhere in the world.
DPA program
This program allows mid-career students the opportunity to advance their level of knowledge in the field of public and nonprofit administration. As a practitioner-oriented degree, the DPA provides the essential leadership, management, communication, and problem-solving skills needed in today's professional and global environment.
---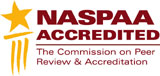 Application Deadlines
DPA: April 15 for Fall Admission 
MPA:  July 15 for Fall Admission, November 15 for Spring Admission, April 15 for Summer Admission
Public Administration
2301 West Hall
Main Campus

Mailing Address
1500 N. Patterson St.
Valdosta, GA 31698