Public Administration Community Advisory Committee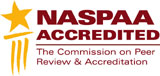 The Public Administration Community Advisory Committee (PACAC) lends continuing support to the MPA and DPA programs at VSU. The committee consists of managers drawn from federal, state, and local agencies and not-for-profit organizations. Members of the PACAC provide invaluable assistance in a variety of areas, including providing internships, employment opportunities for MPA and DPA graduates, and curriculum advice.
MPA Advisory Board

 

Pete Pyrzenski

Pete Pyrzenski currently serves as City Manager for the City of Tifton, a position he has held since January 2017. Prior to that, he has held positions such as City Manager in Commerce, GA, Waycross, GA and Public Works Director for the City of Valdosta. He has also held positions such as Project Director for ESG Operations and General Manager for Republic Services. He has extensive experience in both the Public and Private Sector and has worked in all levels of an organization in his career. In Pete's current capacity as City Manager, he oversees nine departments, 131 full time employees, 72 contracted employees and a $49.5 million dollar budget with three enterprise funds.

Pete is a graduate of Dean Jr. College with an A.A. in Criminal Justice, attended the University of North Florida earning his B.A. in Political Science, and completed his Masters Degree from Valdosta State University in Public Administration. He is a graduate of Leadership Georgia and various local leadership programs, served on Georgia Municipal Association Board of Directors, and is involved with many local boards and organizations such as the YMCA and local Development Authority. Pete is a veteran of the U.S. Navy and a veteran of the U.S. Army Reserve achieving the rank of Captain who served in Operation Iraqi Freedom – March 2003.

Pete is Married to B.J. and they have two daughters, Morgan and Lauren.

Nick Overstreet

Mr. Nicholas "Nick" Overstreet is the City Manager of Vidalia who serves as a liaison between the more than 10,700 citizens of Vidalia and the Elected Officials of the "Sweet Onion City." Mr. Overstreet serves at the pleasure of the Mayor and City Council of Vidalia. The Elected Officials set policy, approve the annual budget, and direct the City Manager to oversee the day-to-day operations. Prior to serving the City of Vidalia, her served as the City Manager of the City of Alma from September of 2008 through January of 2016.

Nick has secured millions of dollars in grant funding throughout his career while providing oversight for projects ranging from the 2.2 million dollar renovation of the historic Pal Theatre in downtown Vidalia to the city's most recent 1.8 million dollar apron rehabilitation project at the Vidalia Regional Airport. He has continued to find cost effective ways to fund projects while ensuring that a high level of service continues to be maintained on a day-to-day basis.

He holds a Master of Public Administration and a bachelor's degree in Political Science, both from Valdosta State University.

Nick currently serves on the Valdosta State University Alumni Board and is a member of the Vidalia Rotary Club. He and his wife Jennifer have been married for 14 years. He enjoys coaching his twin sons (Knox and Maddox) in soccer and football.

Aileen Harris

Aileen Harris serves as the training manager for the Georgia Municipal Association (GMA), a voluntary, non-profit organization that provides legislative advocacy, educational, employee benefit and technical consulting services to its 537 member cities. Her primary responsibilities are overseeing the day-to-day operations of the Harold F. Holtz Municipal Training Institute. The training institute is a 70+ class continuing education program that annually helps more than 3,500 Georgia city officials enhance their knowledge and skills in municipal-related matters.

Aileen also organizes educational programs for the GMA-affiliated Metro Atlanta Mayors Association, a cooperative alliance of the mayors of 70 cities in the 10-county metro Atlanta. She also coordinates an annual conference for Georgia government communicators.

Aileen previously worked in GMA's Marketing and Communications Department, where her duties included managing the organization's monthly publication, managing the 200-member Government Communicators Group, writing articles for print and online, providing public relations services to the Georgia Cities Foundation, and organizing the annual political rally for the Georgia Rides to the Capitol event, a 10-year annual event that was instrumental in helping to se­cure the adoption of a statewide Complete Streets policy and raising the profile of bicycle issues in Georgia.

Earlier in her career, Aileen worked as a newspaper reporter and managing editor for weekly newspapers and co-founded and published an online news outlet that was a finalist for DeKalb County's Innovative Business Award.

Aileen currently serves on the board of the Georgia Academy for Economic Development and has previously served on the boards of the Greater Lithonia Chamber of Commerce and the South DeKalb Business Association.




Shawn Boatright

Shawn Boatright became the Deputy County Administrator for Camden County on November 27th, 2017. He previously served as the County Administrator for Charlton County. He earned his Masters of Public Administration from Valdosta State University in Spring of 2021. He is a veteran of the United States Marine Corps (USMC), where he deployed overseas to Afghanistan in support of Operation Enduring Freedom on two occasions between 2009-2012. Over the course of his eight-and-a-half-year journey in the USMC, he had the pleasure of holding multiple military occupational skills, including that of a Foreign Advisor for the Afghanistan National Army.

Shawn acts as the Chief of Staff for all county departments and is responsible for the overall management of the county government, including overseeing the personnel, budgeting, purchasing, and grant functions of the government. He reports directly to the County Administrator and assists the Board of Commissioners with identifying and managing key strategic priorities, projects and initiatives throughout the county.

Shawn also currently serves as the Coastal District Director for the Georgia City-County Management Association, and as a Trustee for the College of Coastal Georgia.

Shawn has lived in Southeast Georgia throughout his life and currently resides in St. Marys, Georgia with his wife Chelsea and Golden Doodle Allie.

Demarcus Marshall

 Dr. Marshall's research focuses on local, state, and federal government policy and administration. He serves on state and national policy-making committees. He researches and implements community, economic, and workforce development. He presents and advocates federal policies for veterans and military services. He is the County Commissioner for District 4 in Lowndes County, Georgia and Facilities Manager for the City of Valdosta. In addition, he is a veteran of the United States Marine Corps (0311 Infantry) and the United States Army (11B Infantry). His career spans over 27 years in public service. He earned his B.A. in Philosophy and Masters of Public Administration (2004, 2005) from Valdosta State University and his PhD in Public Policy and Administration from Walden University (2014).

Mary Beth B. Brownlee

Mary Beth Brownlee serves as a member of the County Consulting Services team with the Association County Commissioners of Georgia (ACCG). Serving ACCG's members since 2019, Mary Beth supports all of Georgia's 159 counties on issues related to community and economic development, planning for growth, broadband deployment, strategic planning, general facilitation, and leadership development.

Mary Beth previously served as the Executive Director of the One Sumter Economic Development Foundation, Inc. In that position, Mary Beth worked to collaborative with the One Sumter Board of Directors and other strategic community partners throughout Sumter County to implement the goals and priorities of One Sumter's Business Action Plan in four key areas: Economic Development, Workforce Development, Marketing and Communications, and Transportation. With over 100 donors, Mary Beth primary role was to invest the Foundation's $2.2 Million to further economic development priorities around broadband capacity and fiber connectivity, education and workforce development, leadership development, downtown revitalization, crime and public safety, marketing, and transportation, among others.

Mary Beth previously served as a Public Service Assistant at the University of Georgia's J.W. Fanning Institute for Leadership Development—a Public Service and Outreach Unit of UGA. In that role, Mary Beth worked to develop, design and deliver community leadership programs to communities throughout Georgia, working with both rural and urban counties to identify and address significant growth challenges. Through that work, Mary Beth managed a pilot project of the Georgia Chamber of Commerce and the J.W. Fanning Institute for Leadership Development called GeorgiaLEADS.  Partnering with nine pilot communities and two, multi-county regions throughout Georgia, Mary Beth provided the leadership and oversight of GeorgiaLEADS—managing both the planning, design and assessment process of the statewide initiative, while also coordinating the relevant expertise of Fanning's diverse faculty to respond to each community's unique leadership development needs and challenges. Mary Beth continues to support the GeorgiaLEADS initiative by serving on the Board of Directors of the 21-County regional leadership development program, South GeorgiaLEADS.

Prior to joining the faculty at Fanning, Mary Beth served as the Economic Development Director for the City of Perry, joining the City in 2012. Working with community entities to develop and implement a strategic vision for the City of Perry in terms of economic development, Mary Beth actively worked to fulfill the role of liaison between the City and its economic development partners throughout Houston County, launching key priorities for the City including the Perry Main Street Program, Perry's participation in the Georgia Initiative for Community Housing, the Annual New Year's Eve Buzzard Drop, the Perry Master Plan, the City of Perry's Strategic Plan, and the Perry Leadership Institute, in partnership with the Perry Area Chamber of Commerce.

She also served UGA through her work with the Archway Partnership in both Glynn and Pulaski Counties, working with community partners to develop a program of work around key community priorities, such as leadership development, economic development, community health, planning for quality growth, and service delivery.

Holding a Master of Public Administration (MPA) with a concentration in Urban Management and Policy from University of North Carolina at Charlotte and an AB in Political Science from the University of Georgia, Mary Beth was presented with the 2019 Leadership Award from Sumter County Schools and was named the 2013 Business Woman of the Year by the Perry Area Chamber of Commerce. She serves on the Board of Directors for the Georgia Academy for Economic Development, University of Georgia's Center for Housing and Community Research, South GeorgiaLEADS, and the One Sumter Economic Development Foundation. Mary Beth is also a member of the Fox Theatre Institute's Preservation Planning Grant Review Committee for preservation projects statewide.
Campus Address
2301 West Hall
Main Campus

Mailing Address
1500 N. Patterson St.
Valdosta, GA 31698