VSU Theatre & Dance is proud to highlight just a few of our alumni's success.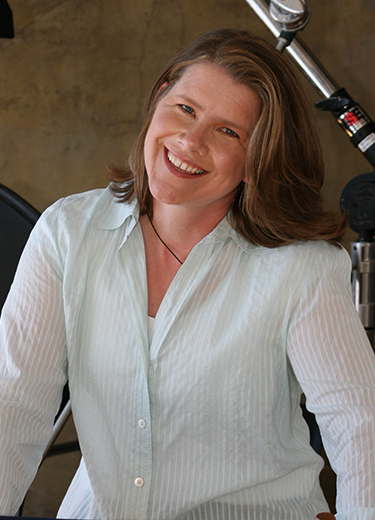 Debra Fordham is currently Executive Producer/Writer on the ABC television series "Nashville".  Her previous producing and writing credits include "Scrubs" (Emmy Nominee), "Army Wives", and "Hart of Dixie".  Debra is also the author of the play Holler Me Home which received its world premiere at Valdosta State University.
Debra says about her time at Valdosta State, "My degree was essential in getting me where I am today.  Not only did I receive exceptional training in all aspects of the creative process (acting, directing, writing, stage managing), but I also received much-needed support and encouragement from my professors.  They were invested in me both as a student and as a person.  And they were the ones who made me believe that I could make writing my career.  I could not have done it without them."
While at VSU, Debra received the Annie Powe Hopper Award – the University's highest honor presented annually to a senior who represents the high academic standards and exemplifies the traditions of Valdosta State University.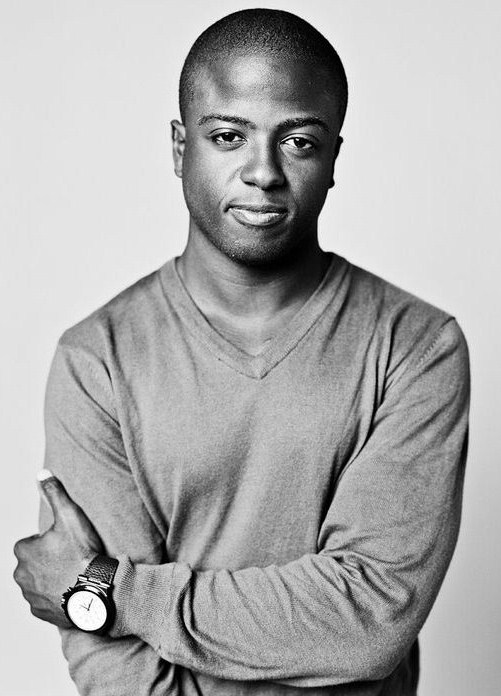 Myles Grier is an American actor, born and raised in Atlanta, GA. Upon graduating in 2011 from Valdosta State University with a BFA in Theatre Performance, Grier relocated to Los Angeles, CA in 2012 to continue his professional acting career, which he began at the age of 13, after being discovered by one of Atlanta's top talent agents.
Since moving to Los Angeles, Grier has appeared on various television series such as ABC Family's The Fosters, ABC's Scandal, CBS's NCIS & NBC's Aquarius. He can also be seen recurring on NBC's new dark revenge thriller, Game of Silence, premiering Spring 2016.
"I give VSU's Theatre & Dance area the most credit for my training and love for the art of acting and theatre. The professors in the program have the experience, knowledge, and relationships to elevate their students to the level needed to continue a professional career, while creating life long college memories."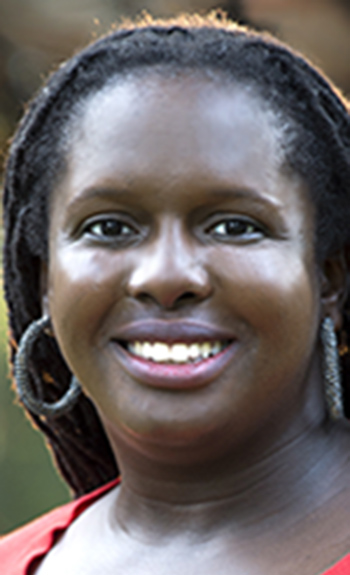 Maya Robinson joined the Winston Salem Symphony as Chief Development Officer in October 2014.  As a member of the senior leadership team, Ms. Robinson is responsible for the WSS's overall fundraising initiatives including annual fundraising, major and capital gifts, corporate sponsorships, and special initiatives. 
Robinson served previously as Major Contributions Manager for the Alliance Theatre at the Woodruff Arts Center in Atlanta, Georgia. The Woodruff is the largest arts center in the Southeast and the fourth largest in the country. In this fundraising role since 2011, Robinson was a senior member of the Alliance's Development team and under her leadership and during her tenure the Alliance achieved record-breaking contributed revenue goals. Prior to her position at the Alliance Theatre, Robinson established herself as a fundraiser at the Woodruff Arts Center in 2007 where she served as a Leadership Gifts Officer for the Atlanta Symphony Orchestra (ASO) heading up the ASO's premier giving club, The Patron Partnership.  In this role she collaborated with volunteers, staff, and musicians across the institution as part of a $6 million annual fund campaign.  Previously, she held fundraising positions at Arena Stage in Washington, D.C. and at Second Stage Theatre in New York City.  Ms. Robinson holds a Bachelor of Fine Arts degree in Theatre from Valdosta University.
Heather Roop is an actress in theatre, film and television. Roop was most recently seen starring as Jane McIntyre in the iconic show, "All My Children".
Born in Atlanta, Georgia, Heather graduated from Brookwood High School and Valdosta State University before embarking on her career. Roop performed in national commercials and numerous national theatre tours, including Camelot with Robert Goulet and South Pacific with John Cullum. Roop can be seen starring opposite Luke Goss in "AWOL 72," on which Roop is also an executive producer, and will released in AMC Theaters the weekend of September 25th. Please see AWOL-72 for Theater updates and times. Additional film credits include "The Hangover," "A Man is Mostly Water" with Bill Pullman, "Gun's, Girls and Gambling," with Christian Slater and Dane Cook, "Nothing Left to Fear" and a starring role in "The Sacred."
In addition to acting, Roop has been an active volunteer for the Make A Wish Foundation for the past 10 years. Roop has relocated back to her hometown, Atlanta and travels to NYC and LA for work. 
David Rossetti is an actor/director/choreographer who has been fortunate enough to perform on Broadway, travel the U.S. in several national tours and teach workshops all over the country.
He most recently acted as Associate Choreographer to Andy Blankenbuehler (Hamilton, In The Heights) for the 2015 Joseph…Dreamcoat national tour of which he served as dance captain and swing for the previous 2014 national tour (starring Diana DeGarmo & Ace Young). Before that he made his Broadway debut in the 2013 revival of Annie at The Palace Theatre where he was dance captain and swing as well as understudy for the role of Rooster.
Choreography and directing credits: Hairspray at the Show Palace Dinner Theater & Gainesville Theatre Alliance in Gainesville, GA where he served as resident choreographer for four consecutive years (Thoroughly Modern Millie, The Wedding Singer, Singin' in the Rain, Once on this Island (Upcoming: February 2016)), Nightfall on Miranga Island (2012 Fringe Festival "Encore Series") and the viral sensation The Spidey Project. He served as an Assistant Director for the Hairspray National Tour, Hairspray at Paper Mill Playhouse and the hit comedy The Irish Curse at Soho Playhouse. Select performing credits: Spamalot (Sir Robin), Chicago (Amos), Cabaret (Emcee), A Chorus Line (Paul), The 25th Annual…Spelling Bee (Chip), The Drowsy Chaperone (Robert). Check out more at www.davidrossetti.com
BFA Theatre
Fine Arts Building
204 West Brookwood Drive
Valdosta, GA 31698
Mailing Address
1500 N. Patterson St.
Valdosta, GA 31698
Fax: 229.249.2602
Monday - Thursday8:00 am - 5:00 pmFriday8:00 am - 3:00 pm