Admission Requirements  |  Skills |  Careers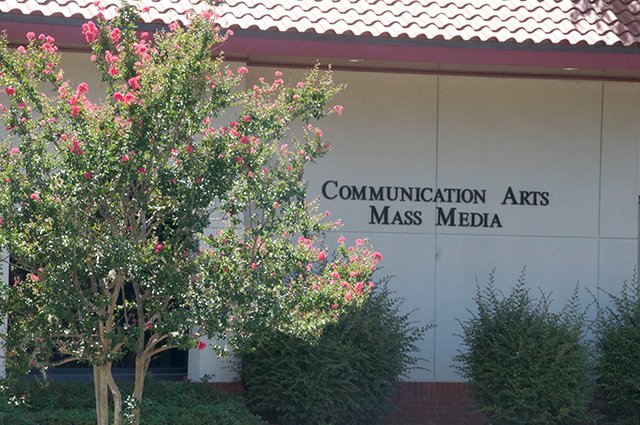 Students in our Mass Media program have the opportunity to develop their skills within our Bachelor of Fine Arts program.  The program is designed to provide you with the basic skills needed to work with media and training in how to deploy those assets via different channels including broadcasting (television and cable), social media, the Internet, and organizational networks. 
Students have the option of emphasizing broadcast journalism or sports broadcasting via our certificate programs.  You also have the option of completing the program in three or four years.    
Skills you will learn
As a major in the Mass Media program you will:
develop critical thinking, problem-solving, teamwork, and planning.
plan and design messages for multiple channels
work with deadlines.
shoot images, record sound, and edit stories.
learn storytelling and narrative.
learn the writing, performance, production and editing skills for production work required in the modern media industries.
Sample careers for Mass Media graduates
Employment opportunities for Mass Media graduates include:
Producer/Director
Media Relations Specialist/manager
Social Media Content Creator
Social Media Manager
Videographer
Account Executive Media Sales
Floor Director
Media Buyer
On-air Talent
Digital Media Producer
Writer
BFA Mass Media
Mass Media Building
1500 N. Patterson St.
Valdosta, GA 31698
Mailing Address
1500 N. Patterson St.
Valdosta, GA 31698
Fax: 229.293.6182
Monday - Thursday8:00 am - 5:00 pmFriday8:00 am - 3:00 pm