Study Abroad
Australia and New Zealand  |  Ireland  |  Ireland - Mass Media
Barbados   |  Additional Information
The emphasis on cultural diversity and international education is considered a valuable addition to a well-rounded education in the United States. Many employers place positive values on international experiences. 
The Department of Communication Arts encourages students to participate in a study abroad program during their time at VSU.
The University offers two different types of study abroad experiences, short-term or faculty-lead programs and semester long programs. 
Faculty-Lead Programs
The faculty lead programs in Communication Arts are programs that are designed and lead by communication faculty for communication students. 
Australia and New Zealand (Summer)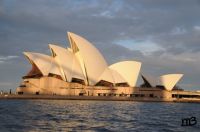 Australia and New Zealand offer a unique opportunity for you to study differences in how a native culture and a modern culture co-exist.  
Australia, spent years attempting to marginalize the aboriginal culture, and it has only been in the past few decades begun to recognize the relative importance of the native culture to Australia.
In the case of New Zealand, the cultures appear to co-exist as relative equals and have merged to form a co-culture.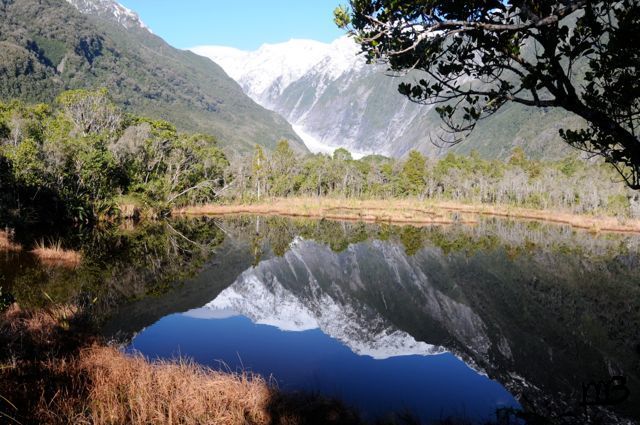 The program would also provide you with the opportunity to study how your academic specialization is lived in another culture.  The social, cultural, and legal rules that govern relationships, organizations, values, and one's place are sufficiently different as to provide the ability to develop insights into intercultural, interpersonal, organizational, mass communication and public relations contexts.
You can elect to go to both countries or just one.  The entire program is 33 days, with 16 days in Australia and 17 days in New Zealand.  You can earn three hours of credit for coursework in each country.
 More information is available at:
Ireland (Summer)
The study abroad program to Ireland would provide you with an international experience that will creates the opportunity to stand out from the crowd. The program provides a "hands-on" experience in a culture other than your own.
The program focuses on several key concepts. 
The first is the history of the conflict in Northern Ireland where you will be able to explore the lived experience of the troubles and the implications that exploration has for conflict and communication. 
In the Republic of Ireland, you will have the chance to explore the different communities and influences of Irish culture including the Aran Islands, Galway, Dingle, and Dublin. 
The 21-day program runs during the summer.  You can earn six hours of credit for coursework as part of this program. 
General Study Abroad information and information of previous programs -  www.borzi.org
Contacts:  Professor Stoltz or Professor Borzi.
Ireland –  Mass Media (Summer)
Are you a Mass Media student who would like to spend two weeks in Ireland? Visit Dublin and Waterford this May! Originally founded by Vikings, Dublin is Ireland's capital and the center of Media and Communications. A vibrant city that reflects an ever changing Ireland, Dublin is one of Ireland's oldest cities and boasts a thriving nightlife, cultural heritage, and a breathtaking landscape. We will visit historic sites, media outlets, and tour the city all while shooting and editing video of our experiences.
We will also visit Waterford, the oldest and fifth most populous city in Ireland. Situated on the Waterford Harbor, we will see castles, small sea-side villages, and the culture of 'The Viking Triangle." Media students will film the beautiful landscape and take time to enjoy Irish culture. 
Barbados (Spring Break)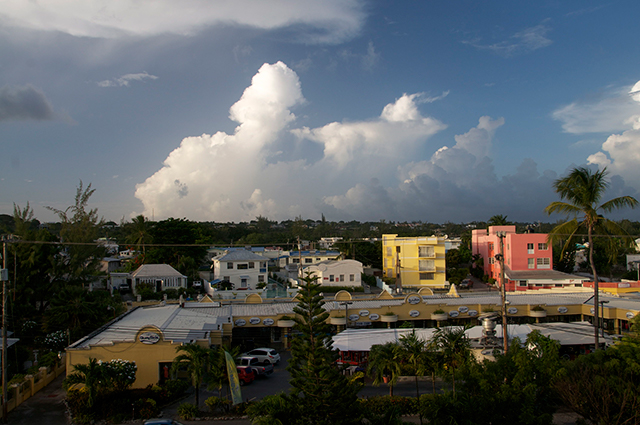 Join a faculty member for a Spring Break program to Barbados.  Enjoy the rich tropical beaches and Caribbean cuisine while exploring the historical and cultural heritage of the Island.  You will explore the Barbadian world view and how it shapes their communication through qualitative research. Additional topics include environmental communication, organizational culture, and questions of diversity.     
The 7-day program runs during Spring Break.  You can earn three hours of credit for coursework as part of this program.  
See Professor Borzi for more information. 
Semester-long programs
If you are adventurous, the Department encourages you to participate in a semester long study abroad program. As part of the program, you would spend most of a term in a host country studying in a University setting.  You would have the freedom to explore over the weekends while attending class during the week. 
There are several programs available that offer students the opportunity to study communication. Some of these locations include:
Australia
Costa Rica
England
Ireland
Italy
New Zealand
Scotland
The Netherlands
For more information, contact the Departmental Studies Abroad coordinator, Professor Borzi.
Additional Information
Study abroad is a valuable addition to your education.  Don't take our word for it, here are some links to research and other's list of benefits to study abroad.
229.293.6182
Campus Address


1310 N. Patterson Ave.




Valdosta, GA 31698





Corner of Brookwood 




and Paterson

Mailing Address
1500 N. Patterson St.
Valdosta, GA 31698
Monday-Thursday
8:00 a.m. - 5:30 p.m.
Friday
8:00 a.m. - 3:00 p.m.