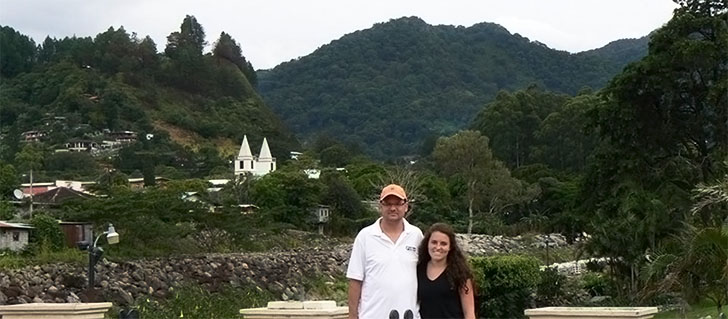 VSU Summer Study Abroad Program - Panama
Study Abroad
VSU has a rich and diverse program of study abroad programs, opportunities, and related activities. For more details check with Irina McClellan at 229-333-7410 or email either at ibmcclel@valdosta.edu or studyabroad@valdosta.edu. You can share your interests and experiences, help to recruit students for the next summer program, or research opportunities for a summer or a semester-long study abroad. Don' t miss your chance for an unforgettable experience both culturally and professionally!
Click HERE for instructions on how to apply to a VSU Study Abroad program!
In the Academic Year of 2019/20, including Summer 2019, over 180 students and twenty five VSU faculty members participated in study abroad programs.
Study Abroad Opportunities
Valdosta State University offers a variety of study abroad and exchange programs. Summer programs are offered directly by the University, with VSU faculty as group leaders and in cooperation with other institutions and organizations in providing group study abroad experiences. Students may also participate in exchange programs which allow them to attend overseas universities as regular students for a semester or an academic year. These bilateral exchange opportunities are currently available in UK, Belize, China, Czech Republic, France, Hungary, Japan, Mexico, Russia, Spain and other countries. VSU is also a member of the International Student Exchange Program, ISEP, through which students may choose from over 100 universities world-wide for study abroad experiences. When participating in an exchange, students typically pay VSU tuition, dormitory, and dining hall fees to cover instruction, room, and board at a host institution abroad.
Center for International Programs
204 Georgia Avenue
Valdosta, Georgia 31698
Mailing Address
1500 N. Patterson St.
Valdosta, GA 31698
Fax: 229.245.3849

Monday- Thursday 8:00 am- 5:30 pm

Friday 8:00 am - 3:00 pm