Employee Technology Training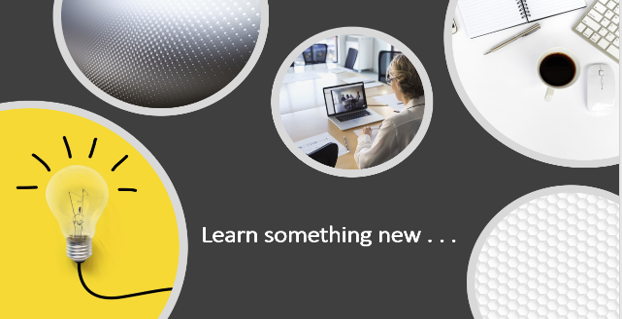 In collaboration with Employee & Organizational Development, we offer training sessions to help you effectively use the technologies available at VSU. Classes are free to VSU employees, including student employees and graduate assistants.
Register for workshops at: www.valdosta.edu/training

15 participants max; 3 participants minimum to conduct training; otherwise canceled one day prior.
Dates, times, and locations are subject to change.
Additional training may be offered throughout the semester.
Sessions can be in-person or via Teams, particularly if no room is available or conditions warrant.
Spring 2023 Workshops
CASCADE PART 1 (REQUIRED) - Odum 2633
The Cascade Basic class is required for those who are assigned to edit their departmental website.
This training can also serve as a 'refresher' for those who already have access. Training topics include: Login, Dashboard, Sites, Asset Tree Create, Edit, Publish, Live, Unpublish, Delete Assets: Pages, Images, Files, Folders My Content: Recent, Drafts, Locks, Workflows
April 12th, 9 am - 11:30 am

April 25th, 2:30 pm - 5 pm (

Odum 3270)
CASCADE PART 2 (OPTIONAL) - Odum 2633
This optional training picks up where Cascade Basic left off and introduces web editing features such as embedded video, _info page, modules, forms, and more. The training is intended for those who already have the right to edit their college or departmental website. Prerequisite: Cascade Basic.
April 13th, 9 am - 11 am
April 26th, 3 pm - 5 pm
Teams are part of the Microsoft 365 suite that offers messaging, videoconferencing, file sharing, and application integration. In this series, learn to master some of the most common Teams communication features and collaboration functions. This workshop has no limit on the number of participants.
1. CHANNELS, CHATS, POSTS, AND MANAGEMENT 
Manage Microsoft Team members, channels, and settings, and communicate effectively using chats, posts, and announcements.
Wednesday, January 18, 10 am - 11:30 am
2. MEETINGS AND BREAKOUT ROOMS
Learn to schedule and conduct virtual meetings using Microsoft Teams, including how to set up and use breakout rooms for group discussions and collaborations.
Wednesday, January 25, 10 am - 11:30 am OR 1:30 pm - 3 pm (Two separate offerings of the same topic)
3. CHANNELS, CHATS, POSTS, AND MANAGEMENT
Manage Microsoft Team members, channels, and settings, and communicate using chats, posts, and announcements.
Wednesday, January 18, 10 am - 11:30 am
4. FILES AND APPS
Learn to access, upload, and share files within Microsoft Teams and how to use integrated applications like Forms and Tabs.
Wednesday, January 18, 1:30 pm - 3 pm
Learn how to manage your cloud storage, create, and share files.
Tuesday, January 31, 1:30 am - 3 pm
Tuesday, February 7, 10 am - 11:30 am
Expand your Excel spreadsheet knowledge at whatever level you are at:
1. INTRODUCTION TO EXCEL
Learn time-saving and effective Excel data entry, navigation, formatting, and sorting functions.
February 3, 9:30 am – 11:30 pm
2. FORMULAS & FUNCTIONS
Create formulas and use built-in functions (ex: XLookup, VLookup, or IF statements) to perform calculations and solve problems.
February 17, 9:30 am

 – 11:30 pm
3. PIVOTTABLES & CHARTS
A Pivot Table is a powerful tool to calculate, summarize, and analyze data that lets you see comparisons, patterns, and trends in your data. Charts are a great way to add data visualizations to your data.
MICROSOFT OUTLOOK/365 TIPS
Become more productive in your daily tasks: organize your mailbox, create shortcuts, collaborate, and more.
USE MICROSOFT WORD TO WRITE GREAT PAPERS
Go beyond the basics and learn editing features to use when composing articles, research papers, and other documents: Breaks, Headers/Footers, Table of Contents, Citations/Bibliography, and more.
CLASS TEAMS: ASSIGNMENTS AND GRADES
The Assignments and Grades features are unique to Microsoft Class Teams. Learn how to create assignments and track students' grades and progress.
WORDPRESS
An optional web editor offered to VSU employees and official student organizations who wish to create individual, purpose-driven blogs/websites.
Division of Information Technology
1500 N. Patterson St. Valdosta, Georgia 31698
Mailing Address
1500 N. Patterson St.
Valdosta, GA 31698
Solutions Center
Fax
Fax: 229.245.4349

VSU Solutions Center


Eastern Standard Times

Mon-Thurs: 8 am - 7 pm

Friday: 8 am - 5 pm


Saturday: 9 am - 2 pm

Sunday: 9 am - 3 pm