Hoonuit & Qualtrics
Supplemental Training Resources
In addition to face-to-face trainings, handouts, and online guides, VSU faculty, staff, and students have complete access to the following supplemental resources: 

Hoonuit offers a library of over 50,000 short, show-and-tell online video technology tutorials on over 205 of the most common applications such as Microsoft, Adobe, and much more.
Accessible 24/7, 365 days a year
Technology how-to self-assessment to review your individual skill level
Video storytelling guide to planning and create quality movies
---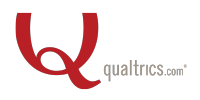 Qualtrics is a powerful, web-based survey tool which facilitates survey creation, distribution, and data monitoring/collection.
Qualtrics Support Resources:
---

To Access Hoonuit and Qualtrics: 
1. From VSU homepage (www.valdosta.edu), go to the MyVSU login page and log in with your BlazeVIEW credentials.
2. Scroll down and select either Hoonuit or Qualtrics.
3. This will navigate to the corresponding site without any additional user sign-in requirements.
Solutions Center
Fax
229.245.4349
Campus Address
1500 N. Patterson St. Valdosta, Georgia 31698
Mailing Address
1500 N. Patterson St.
Valdosta, GA 31698

VSU Solutions Center


Eastern Standard Times

Mon-Thurs: 8 am - 7 pm

Friday: 8 am - 5 pm


Saturday: 9 am - 2 pm

Sunday: 9 am - 3 pm