Welcome to Procurement
NOTE:  Due to month end closing, requisitions and/or change orders not received 3 business days before the last working day of the month may not be processed until the books re-open (approximately 3 business days into the new month).
PROCUREMENT GUIDELINES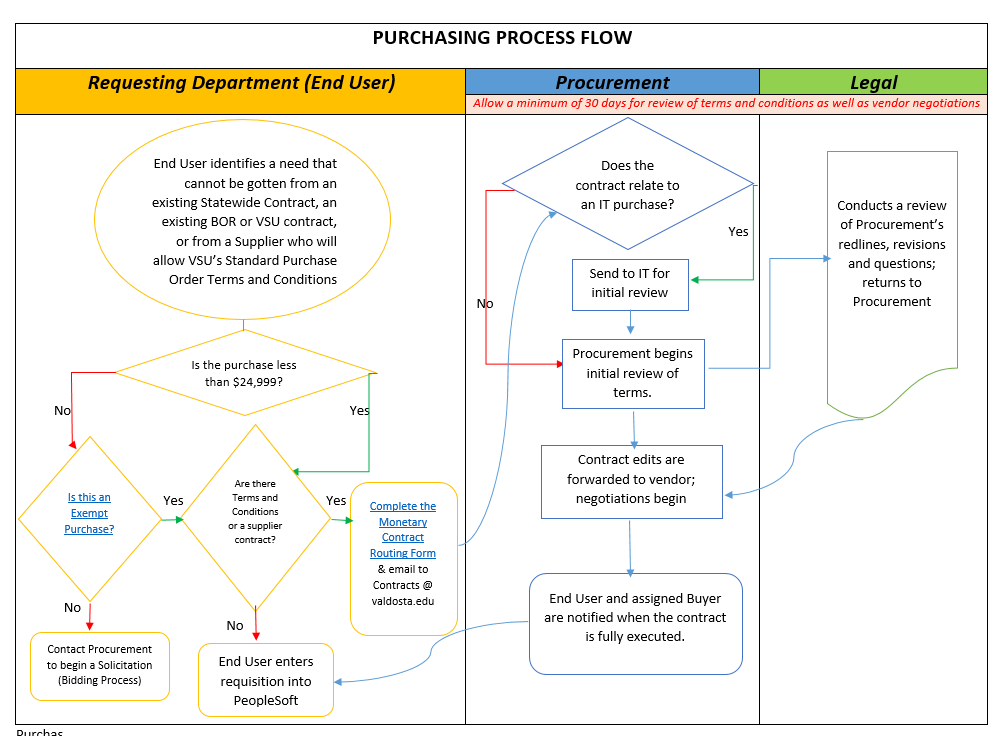 PURCHASING RESOURCES
POLICIES 
PROCEDURES
FOR SUPPLIERS 
FOR MORE HELP
Office
Fax
229.333.7408
Campus Address
University Center, Entrance 5
Financial Services
1205 N. Patterson St.
Valdosta, GA 31698  
Mailing Address
1500 N. Patterson St.
Valdosta, GA 31698
M-TH 8am - 5:30PM pm and Friday 8am-3p. Email and/phone calls responded to within 24hrs.  Thank you for your patience.