Center for South Georgia Regional Impact
Valdosta State University's Center for South Georgia Regional Impact connects South Georgia's biggest questions with answers from world-class faculty researchers and more than 11,000 students ready to serve their community. Through strategic partnerships with area leaders, Valdosta State University will increase community and regional impact through leading development in and serving as a resource for Industry, Economic Development, Health Care, Arts, Education, Athletics, and other changing economic regional needs that support the growth of South Georgia and the communities our students will serve.
---
---
Discover our impact

VSU Joins Kingsland Revitalization, Recovery Planning Efforts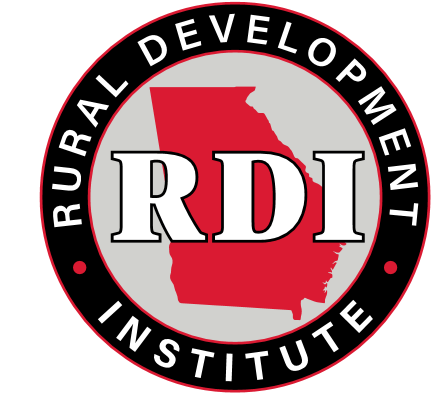 VSU Rural Development Institute Focused on Enhancing Rural Prosperity in Georgia
VSU Students Develop Marketing Strategy for Coastal Georgia Business Owner
Working through Valdosta State University's Center for South Georgia Regional Impact, Dr. Amy Watson and 44 students in her MBA 7050: Marketing Strategy course at Valdosta State University were recently asked to help three St. Marys, Georgia, businesses — Riverview Hotel, Seagle's Restaurant, and Captain Seagle's Saloon — identify opportunities to increase sales, enhance their reputation, and establish a foundation for long-term growth and success.
VSU News
VSU Helps Adel Plan Vibrant Downtown, Thriving Economy
Valdosta State University recently partnered with the City of Adel to develop a plan that will restore the city's downtown area to its historic prominence as a center of community activity and pride.
VSU News :: wtxl.com :: Valdosta Daily Times
VSU Expands Impact by Taking Teaching, Learning to Local Housing Community

Valdosta State University recently partnered with IDP Properties to provide educational services for the residents of The Ashbury Apartments, a senior affordable housing community on North Ashley Street in Valdosta.
WALB News
VSU News
Buckhead City Feasibility Study
The Center for South Georgia Regional Impact was selected to conduct a feasibility study following a request for proposal (RFP). This study is research-driven and fact-based using publicly available and government-collected data. 
Feasibility Study Supporting Documents
COVID-19 Vaccine Campaign
Valdosta State University is committed to educating the 41 county service area about the benefits of the COVID-19 vaccine. The Center for South Georgia Regional Impact is partnering with various stakeholders to distribute posters detailing facts and important information.
---

Moultrie Economic Impact Analysis
When the Moultrie-Colquitt County Parks and Recreation Authority needed an economic impact analysis to quantify its value to the region it serves, Valdosta State University stepped in to help. Learn More 
---
 2020 Census
Darrell Moore, executive director of the Center for South Georgia Regional Impact at VSU, discusses Census 2020, how it is being affected by COVID-19, and why it is very important for every person to be counted. Learn More
---

 Okefenokee Alliance
Valdosta State University and Okefenokee Swamp Park have joined forces to promote conservation, community, and collaboration in South Georgia. Learn More  
---

 

Solar Study for Lee County



Lee County, Georgia asked the Center for South Georgia Regional Impact to study the effects of financing a large-scale solar energy system.  View Report 
---
How to Partner with Valdosta State
Our executive director, Darrell Moore, is available to meet with your civic group, governing body, school board, development authority, or other groups to discuss partnerships between your community and Valdosta State.
Many VSU students are required to complete an internship before graduation, which provides a more employable workforce to the region. Through our Blazer Briefcase system, we can connect your organization with thousands of qualified students seeking service learning opportunities.
By spring 2019, each college at Valdosta State will have an industry/community advisory board comprised of industry/discipline leaders who reflect the diversity of the region and provide input into course and program development to ensure that VSU students are prepared to enter the workforce, graduate school, or professional school.
Meet the Executive Director
Darrell Moore, a 1991 Valdosta State graduate, has dedicated his entire career to South Georgia Economic Development. Moore has been directly involved in multiple projects that have resulted in the location of retail, manufacturing, food processing, and a four-year medical school to the area. He is passionate about South Georgia, and he understands that the success of our businesses, schools, healthcare, and our communities is firmly rooted in partnerships. Moore recently testified before Congress on census efforts locally, regionally, and nationally.
Center for South Georgia Regional Impact
901 N. Patterson St. Valdosta, GA 31698 USA
Mailing Address
1500 N. Patterson St.
Valdosta, GA 31698