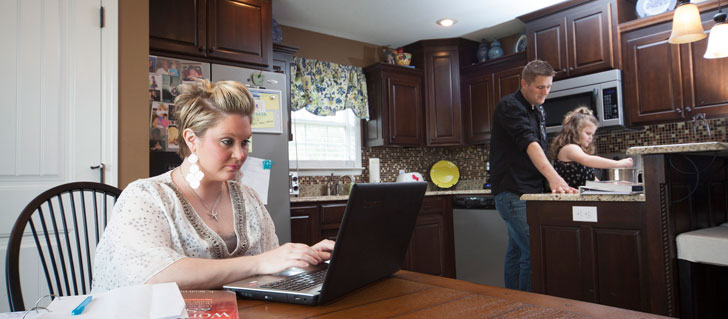 Is Online Right for Me?
If you're considering an online course or online degree program, chances are you share one very important feature with many students at Valdosta State: you have a busy life!  There are many advantages to online classes that can help students strike a healthy balance of personal and professional commitments with academic goals. Online classes offer flexible scheduling, convenience, and the ability to take classes from anywhere in the world (with an Internet connection!). 
For many students, online courses are a perfect solution, but they aren't right for everyone. 
If you're considering an online class or program, there are a few things you should consider. Successful online students share a few common characteristics. If these describe you or the way you manage your own life, online may be a great fit for you.
You manage your time very well
You are self-motivated
You are comfortable with technology
You set goals and deadlines for yourself...and you usually meet them
You have the support of your family and friends
We are proud of our students' successes here. Our programs and classes offer options to help you find the best fit for your goals, schedule, and life. Hear from some students who found success with VSU Online and how they prepared themselves to succeed.