Finding funding for your research is a vital step in turning your concept into a reality. Our office utilizes federal, state, and private databases to provide the most resources for your research or program.  Links to databases are provided below and our office team is available to discuss your proposal and apply our experience to finding the best funding matches and interpreting sponsor guidelines.  
If you would like to be contacted about concept development, finding funding, or refining a proposal, please fill out our contact form.  
OSPRA Funding Blog
OSPRA staff continually watches the funding announcements and highlights opportunities that may be a match for faculty at Valdosta State.  Current information on finding, writing, and managing grants can also be found on the OSPRA blog.   
Grant Writing Training
The Grants Resource Center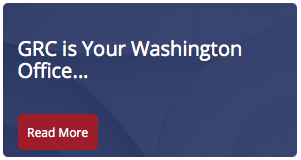 The Grants Resource Center (GRC), a unit of the American Association of State Colleges and Universities (AASCU), has enhanced the research and sponsored programs capabilities of higher education institutions since 1967. VSU's subscription to GRC provides you with access to a comprehensive suite of tools, services, and expertise to improve your office's efficiency and increase success in securing competitive grants from federal and private sponsors. To access all the resources GRC has to offer, you will need to acquire the VSU login credentials from OSPRA.  You can do so by contacting any member of our staff or by sending an email to grants@valdosta.edu and including "GRC Credentials" in the subject line.  
Internal Grant Opportunities
* Faculty Research Seed Grants (FRSG) is not available this quarter.
Federal and Other Opportunities
Duke University Funding Database
Geological Society of America Funding 
Foundation Center - Philanthropy News Digest
U.S. Department of Education Funding Forecast
NIH Research Career Development Awards
NIH eraCommons User Guide 2016
NSF Active Funding Opportunities
NSF Special Programs for Graduate Students
NSF Special Programs for Undergraduate Student Research
Sponsored Programs and Research Administration
Converse Building
    (formerly Psychology Building)
Suite 3100
1500 N. Patterson St.
Valdosta, GA. 31698
Mailing Address
1500 N. Patterson St.
Valdosta, GA 31698
OSPRA Main (Calls will be returned within 24 hours)
Fax: 229.245.3853

Monday-Thursday: 8 AM - 5:30 PM

Friday: 8 AM - 3 PM