November 11, 2021
21-97
Jessica Pope
Communications and Media Relations Coordinator
VSU Odum Library Commemorates World AIDS Day With Mixed Media Exhibit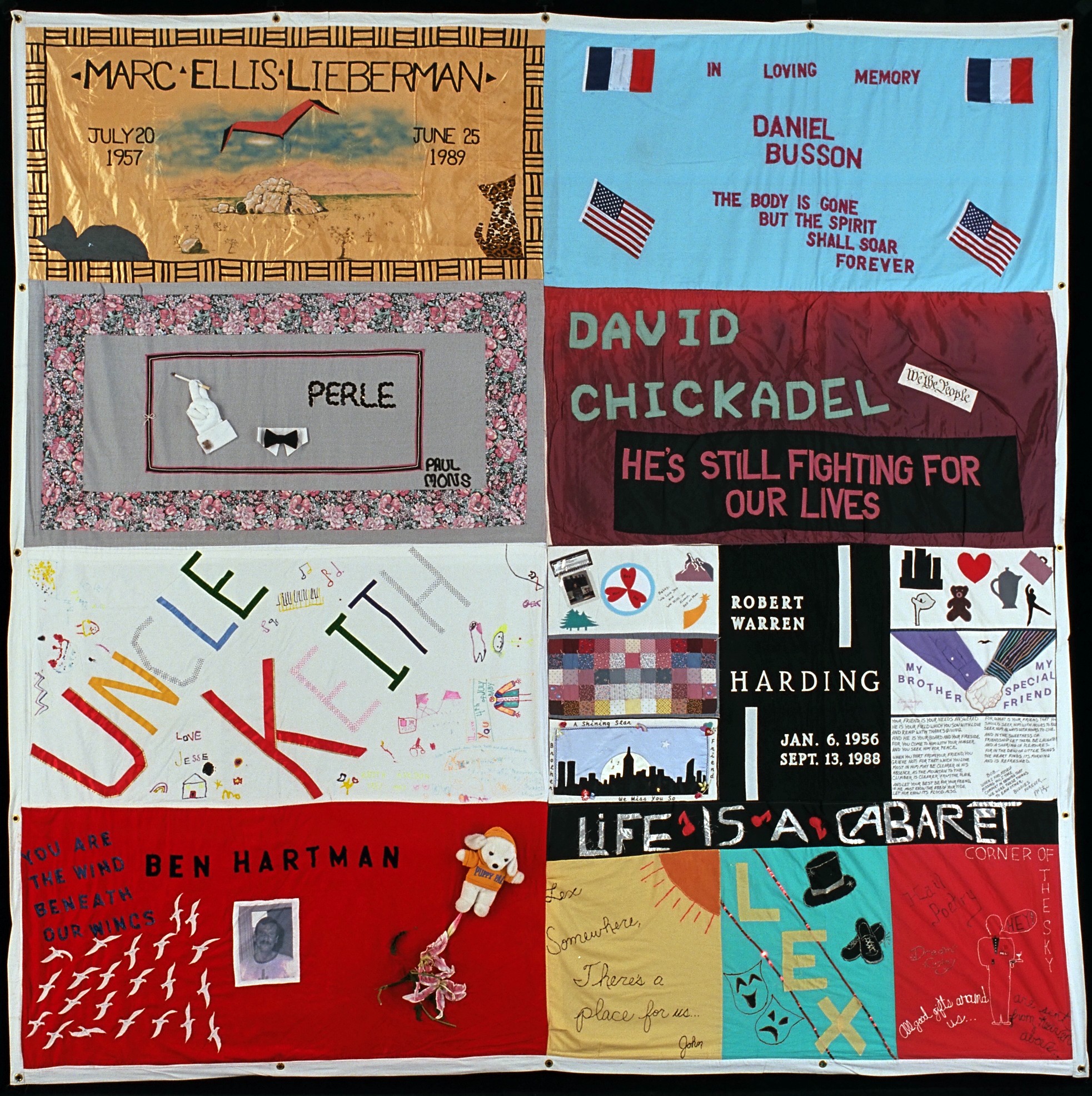 A collection of eight panels from the National AIDS Memorial Quilt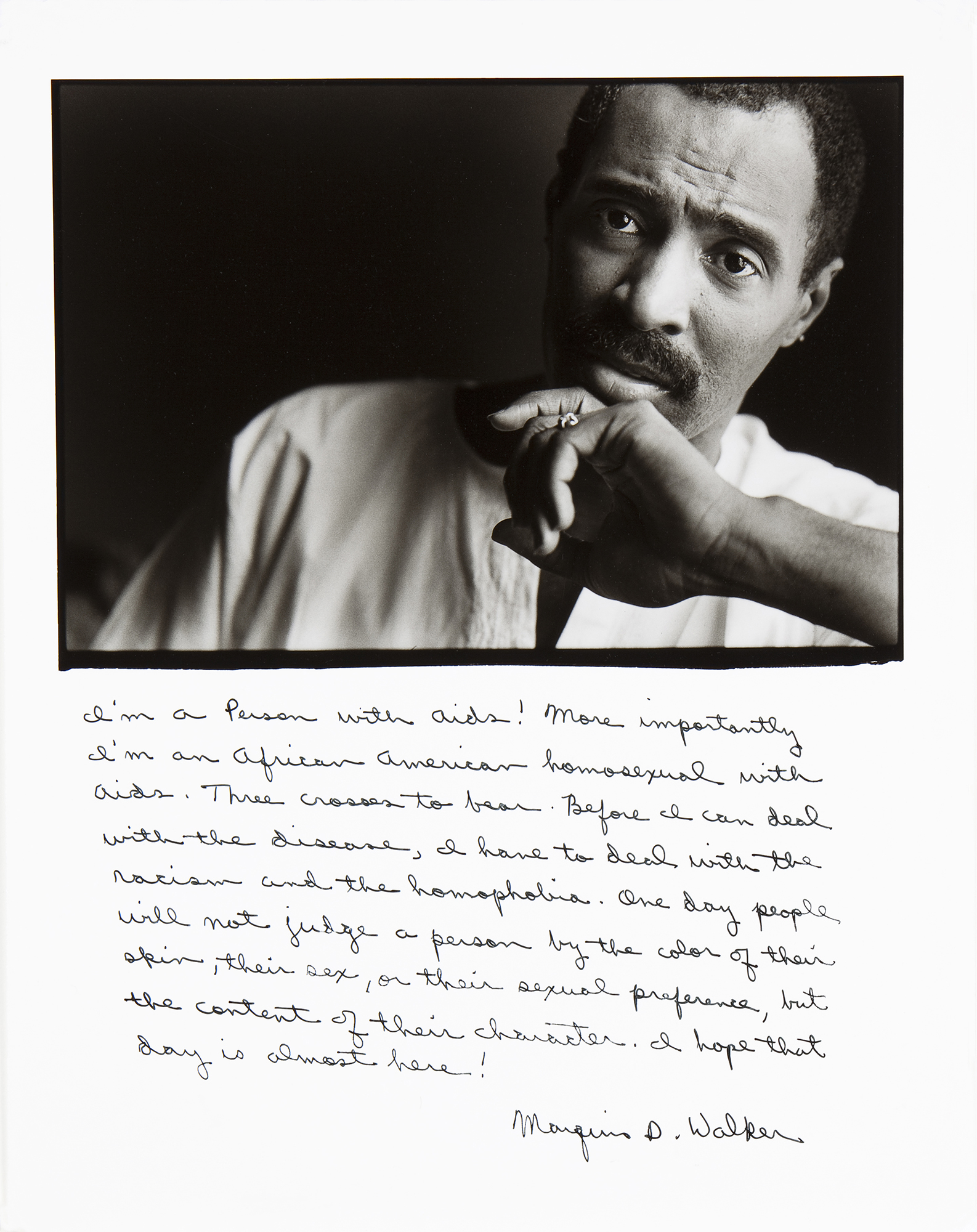 A sample image from Billy Howard's "Epitaphs for the Living" collection.
VALDOSTA — The Valdosta State University Odum Library, in partnership with Georgia Equality and VSU Campus Pride, will commemorate World AIDS Day with "AIDS at 40: A Retrospection" Nov. 18 through Dec. 15. The mixed media art exhibit is free of charge and open to the public.
"AIDS at 40: A Retrospection" features the following:
• National AIDS Memorial Quilt: The National AIDS Memorial Quilt is a powerful, visual reminder of hope, healing, activism, love, and remembrance — and an opportunity to promote awareness about prevention and available treatments, especially in the South where HIV/AIDS impacts a significant number of young people and people of color. The VSU exhibit features a selection of panels from this 54-ton, nearly 50,000-panel tapestry dedicated to more than 105,000 individuals. Each of the quilt's 3-foot by 6-foot fabric panels memorializes someone lost to HIV/AIDS.  
• Billy Howard's "Epitaphs for the Living": This collection of photography depicts the words and images of those impacted by AIDS in the early days of the health crisis. Billy Howard began photographing people with AIDS in February 1987 and then inviting each of them to share a handwritten message about living and dying with AIDS below their image.
• African Americans Responding to AIDS 1981-1991: This collection of photography captures the personal stories of activists, caregivers, health professionals, community leaders, and people living with HIV/AIDS through the first years of the epidemic. Each photograph is coupled with an audio-recorded personal story, as told directly by the person in the photo. This history seeks to challenge ongoing thought on the past and current state of HIV/AIDS, its treatments, and its prevention. According to 2018 data from the Centers for Disease Control and Prevention, African Americans account for only 13 percent of the United States population overall — and 42 percent of new HIV diagnoses.
This year marks the 40th anniversary of the first reported case of what is now known as AIDS.
World AIDS Day is Dec. 1. Founded in 1988, it is an opportunity for people worldwide to unite in the fight against HIV/AIDS, to show support for people living with HIV/AIDS, and to commemorate those who have died from HIV/AIDS. Globally, more than 35 million people have died of HIV/AIDS-related illnesses, making it one of the most destructive pandemics in history. There are an estimated 38 million people currently living with the virus.
VSU's Odum Library will host a reception and panel discussion from 3 p.m. to 5 p.m. on Saturday, Dec. 4. The conversation will focus on World AIDS Day and the impact HIV/AIDS has had — and continues to have — on the rural South.
"AIDS at 40: A Retrospection" may be viewed at VSU's Odum Library from 7 a.m. to 10 p.m. Monday through Thursday, 7 a.m. to 8 p.m. Fridays, noon to 8 p.m. Saturdays, and noon to 10 p.m. Sundays. Please note that the library will close at 5:30 p.m. on Wednesday, Nov. 24, and remain closed through Friday, Nov. 26, for the Thanksgiving holiday. 
On the Web:
https://www.valdosta.edu/academics/library/
https://www.valdosta.edu/pride/
https://georgiaequality.org/
Newsroom
Office of Communications Powell Hall West, Suite 1120
Mailing Address
1500 N. Patterson St.
Valdosta, GA 31698
General VSU Information
Office of Communications