September 30, 2020
20-181
Jessica Pope
Communications and Media Relations Coordinator
VSU Celebrates Art, Design Foundations Students With Virtual Exhibition
Lara Henry, Collage Symbolic Self-Portrait, Two-Dimensional Design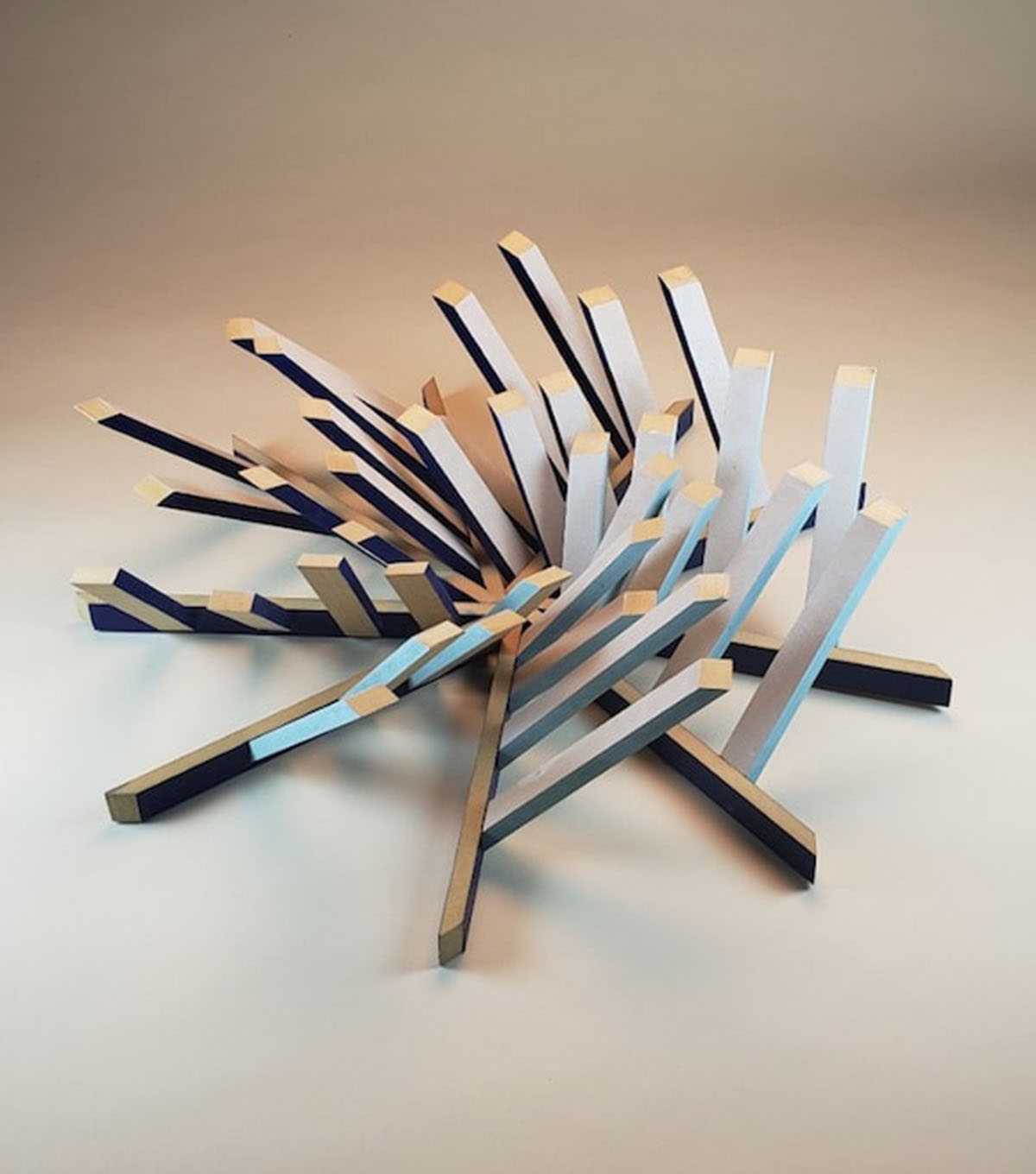 Sarah Simms, Wood, Three-Dimensional Design
Saige Monteiro, Value Self-Portrait, Drawing I
VALDOSTA — The Valdosta State University Dedo Maranville Fine Arts Gallery celebrates the work of 27 up-and-coming student-artists with From the Ground Up: Art & Design Foundations, the current virtual exhibit at www.vsugallery.org.
Julie Bowland, gallery director, said, "For most of these students, this is the first time their work has been featured in an exhibition — and they and their instructors are justifiably proud of what they have achieved."
From the Ground Up: Art & Design Foundations features 49 works completed by student-artists studying ART 1010: Drawing I, ART 1011: Drawing II, ART 1020: Two-Dimensional Design, ART 1030: Three-Dimensional Design, and ART 2030: Computers in Art at VSU. Department of Art & Design faculty members Julie Bowland, Evelyn Davis-Walker, Clyde Edwards, Mark Errol, Craig Hawkins, Lauren Peterson, Abigail Heuss, and Selena Nawrocki selected the individual pieces for the exhibit.  
"These foundation courses prepare students for their more advanced work, regardless of the direction they take, whether they go into painting, sculpture, ceramics, interior design, graphic design, or other forms of art and design," Bowland added. "By showcasing the foundations work, the Department of Art & Design hopes to show that these beginning courses are very important to building art and design skills 'from the ground up.'"
Due to the ongoing global health crisis, the Dedo Maranville Fine Gallery's physical on-campus location will remain closed throughout the fall semester. Believing walls and a ceiling are not required to celebrate the arts, the gallery staff plans to temporarily host all upcoming exhibits on a virtual platform at www.vsugallery.org. The next show, Art & Design Fall Senior Exhibition, opens virtually on Nov. 1.
Contact Julie Bowland at (229) 333-5835 or jabowlan@valdosta.edu to learn more about VSU's virtual gallery.
On the Web:
http://www.valdosta.edu/colleges/arts/art/
https://www.vsugallery.org/
On Facebook:
@VSUGallery
Newsroom
Office of Communications Powell Hall West, Suite 1120
Mailing Address
1500 N. Patterson St.
Valdosta, GA 31698
General VSU Information
Office of Communications