April 1, 2020
20-32
Jessica Pope
Communications and Media Relations Coordinator
VSU Presents Juried Student Art Competition, Exhibition Online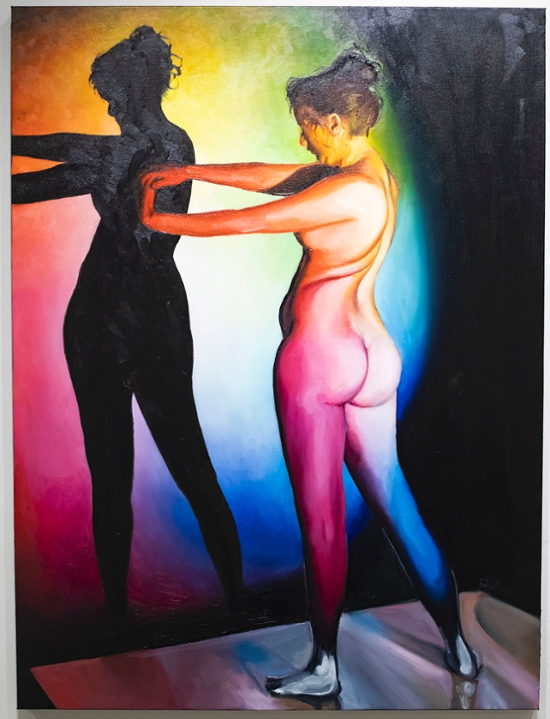 Ramiro Santillan of Valdosta, Georgia
Projected Color (Oil on Canvas)
First Place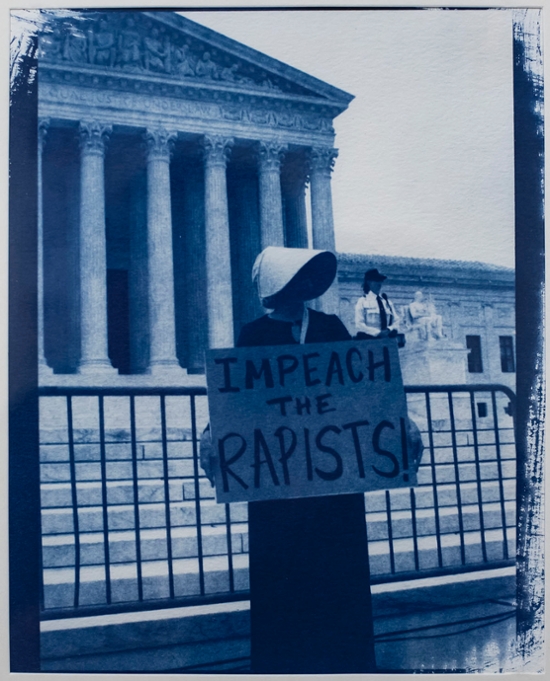 Shelby Coulter of Jackson, Georgia
Impeach (Cyanotype)
Second Place

Hannah Gandy of Valdosta, Georgia
Flagler Beach (Intaglio)
Third Place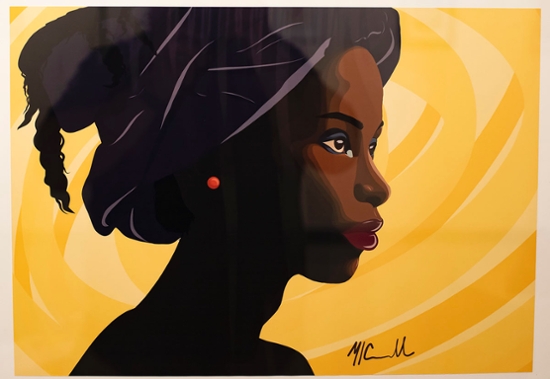 Maria Carbonell of Barranquilla, Colombia
Tumbao (Digital Art)
Fourth Place
VALDOSTA — Valdosta State University presents its 22ndannual Juried Student Art Competition and Exhibition on The Bonfire (blog.valdosta.edu). The Dedo Maranville Fine Arts Gallery, which traditionally hosts this show, may be temporarily closed due to the ongoing global health crisis, but faculty and staff in the Department of Art and Design are excited to share the creative accomplishments of these students through The Official Blog of Blazer Nation.   
A campus-wide invitation to participate in the 2020 Juried Student Art Competition and Exhibition was issued earlier this year to all currently enrolled VSU students. Regardless of their major area of study, students were encouraged to share their artistic talents by submitting a maximum of four two-dimensional and/or three-dimensional works, including graphic design, illustration (digital and traditional), interior design (presentation boards, illustrations, models, and so on), computer animation, drawing, printmaking (lithography, etching, silkscreen, relief, collographs, etc.), painting, aqueous media, jewelry, photography (digital and darkroom), ceramics, small metals, sculpture, and mixed media.
Julie Bowland, Dedo Maranville Fine Arts Gallery director and professor of art, said that 59 students submitted 145 different works of art for the event.
Dr. J. Stephen Lahr, the 2020 Juried Student Art Competition and Exhibition juror, reviewed the submissions and selected 50 individual works from 35 students to be featured and to compete for various prizes — first place, second place, third place, fourth place, and honorable mention honors.
Ramiro Santillan of Valdosta, Georgia, earned first place honors. 
Shelby Coulter of Jackson, Georgia, earned second place honors. 
Hannah Gandy of Valdosta, Georgia, earned third place honors. 
Maria Carbonell of Barranquilla, Colombia, earned fourth place honors. 
Honorable Mention honors went to Ali Holcomb of Valdosta Georgia; Alyse Keith of Chickamauga, Georgia; Amaka Ebubedike of Alpharetta, Georgia; Baylie Maddalone of Jonesboro, Georgia; Camille Sowell of Thomasville, Georgia; Emely Montes de Oca of Hialeah, Florida; Hannah Gandy of Valdosta, Georgia; Lisa Taylor of Valdosta, Georgia; Mackenzie Percy of Charleston, South Carolina; Nariel Tribble of Savannah, Georgia; Rachel Mathis of Nashville, Georgia; and Taylor Gray of Valdosta, Georgia.
 "The participating student artists exhibit a wonderful range of diverse media, styles, and artistic outlooks in this annual showcase of emerging talent," Bowland said. "Interior design, graphic illustration, photography, drawing, painting, ceramics, sculpture, and mixed media are all included in this exciting multi-media exhibition. This is one of the most eagerly awaited exhibitions, as any and all VSU students are eligible to compete and show their art."
Lahr, an educator with more than 50 years of teaching experience, including 28 years at VSU, said that he judged the works based on artistic skill in a medium, the creative expression of the artist, the content of the work, and the ability to draw the viewer into the meaning of the piece. He is an active member of the regional arts community and currently serves as a member of the Board of Directors and chairman of the Education Committee for the Lowndes/Valdosta Arts Commission. He is a noted watercolor, acrylic, and mixed media painter.
"Each artist who had a piece adjudicated into the exhibit was worthy of inclusion and should feel honored," he shared. 
Lahr said that he was "impressed with the skills and expressions of each artist." To the students who were selected for an award, he said, "Your work, in my judgment, was outstanding." 
On the Web:
http://www.valdosta.edu/colleges/arts/art
/
Newsroom
Office of Communications Powell Hall West, Suite 1120
Mailing Address
1500 N. Patterson St.
Valdosta, GA 31698
General VSU Information
Office of Communications